All of those grocery delivery trucks, personal shoppers and robots aren't going to pay for themselves – and the people ordering their groceries online aren't necessarily paying for them all either.
Trader Joe's announced this week that it's ending grocery deliveries in New York City, the only market where it ever delivered, and it does not plan to introduce grocery delivery to any other markets.
The reason? "Instead of passing along unsustainable cost increases to our customers, removing delivery will allow us to continue offering outstanding values — quality products for great everyday prices, and to make better use of valuable space in our stores," Trader Joe's spokesperson Kenya Friend-Daniel told Business Insider.
Wait – "unsustainable cost increases"? But aren't the people who are getting their groceries delivered the ones who are paying for it?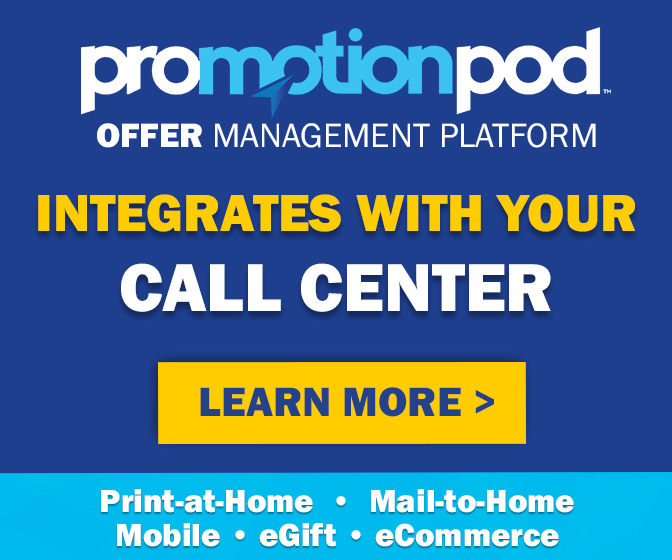 Well, yes, and no. Trader Joe's decision to buck the trend and discontinue grocery delivery instead of expanding it, exposes an uncomfortable truth. All of the employees, equipment and infrastructure needed to build and sustain a grocery delivery program can make the whole prospect unprofitable for many grocers, unless they make up the cost somewhere else – such as, from the people who don't get their groceries delivered.
To be clear, Trader Joe's never offered online shopping. New York City shoppers had to go into a store and pick out their products before having them delivered. Most other retailers that offer grocery delivery let you order online first. And if Trader Joe's was going to expand delivery to other markets, it would likely have to start offering online ordering – something the company apparently wasn't willing to do.
Either way, selling groceries isn't very profitable as it is – grocery stores depend on high sales volume to overcome a low profit margin. But that volume isn't really there yet in online groceries. According to recent figures from the Institute of Grocery Distribution, $23.9 billion in groceries were sold online last year, representing just 1.6% of all grocery sales. Another recent report from the online grocery startup CommonSense Robotics found that, while many retailers are focusing on the less-expensive buy-online-pick-up-in-store model, grocery shoppers prefer same-day delivery by a 4-to-1 margin.
They just don't want to pay very much for it. A couple of years ago, even before it acquired Whole Foods, Amazon lowered the price of its AmazonFresh grocery delivery subscription service to $15 a month from $299 a year. And just a couple of months ago, Instacart lowered its delivery fee to $3.99 per order from $5.99.
And it's hard to stay profitable in an expensive undertaking, when customers apparently aren't willing to pay what it actually costs. Is it any wonder why Trader Joe's – best known for its loyal fans and low prices – gave it up?
Amazon's purchase of Whole Foods spooked the entire industry into getting serious about grocery delivery. Everyone from Walmart to Target to Kroger to ALDI has been offering the service. Online grocery shopping may not be a huge market yet, but it is growing – so many grocers figure it's better to jump aboard the bandwagon now, whatever the cost, than to risk being left behind.
Some, though, aren't so convinced that grocery delivery is sustainable – which could result in more retailers like Trader Joe's deciding to give it up before devoting any more dollars to it. Back in 2016, TABS Analytics president Kurt Jetta came to the stark conclusion that online grocery was failing as a business. With a minority of shoppers opting for grocery delivery, "this is not a sustainable business model," Jetta declared. "Consumers have turned their backs on buying groceries online no matter how much online grocery retailers try to entice them." He suggested that retailers invest more time, attention and money where their shoppers already are, by creating more and better promotions in store.
And two years later, he still wasn't convinced. "Only 17% of the people in the country purchase online regularly," Jetta wrote this past October. "So it still has a long way to go."
But those who don't offer grocery delivery risk losing sales to those who do. At the same time, those who do offer grocery delivery risk having to raise their prices across the board in order to afford it – thereby risking lost sales to competitors with lower prices.
So some have been experimenting with different ways to fund their online programs without raising delivery fees or passing along the costs to all shoppers. Instacart subtly adds a surcharge to everything it sells, so in addition to a delivery charge, the price you pay for each item you order is higher than what you'd pay in store. About a year ago, Walmart opted for the opposite of subtlety, by raising prices for certain items online and emphasizing the increase by showing exactly how much more you'd pay for having an item delivered. The idea was to "nudge more customers into stores", because "it simply costs less to sell some items in stores," a company spokesperson explained.
Instacart is also getting manufacturers to foot some of the bill, generating a new revenue stream through advertising. Major grocery companies advertise and offer digital coupons on Instacart's website, paying for the privilege of pushing their products and helping to defray delivery costs in the process. That's an option not really available to a store like Trader Joe's, which sells mostly store-brand products.
By 2023, the Institute of Grocery Distribution projects that online food and grocery sales could more than double to $59.5 billion, representing 3.5% of all grocery purchases. It's still a small percentage, so physical stores may never go away. But it seems online grocery in some form is here to stay.
So as online grocery shopping and grocery delivery continues to evolve, some, like Trader Joe's, may drop out while others may yet find a way to make it profitable. In the meantime, if your store decides to "pass along unsustainable cost increases to our customers", watch out. Until grocers figure out a better business model, other shoppers may be getting their groceries delivered – and you may be paying the price.
Image source: Instacart