There are those who shop at discount stores because they don't feel like clipping coupons or waiting for a sale to save money. And there are those who watch for coupons and sales at the grocery store, because with a little bit of work, they can save even more.
But what what if you could shop at a store that offers the lowest prices of all, promising that "many of our products are priced less than you would pay elsewhere with a coupon"?
If you live near a Grocery Outlet store, you might already be doing your shopping and saving there. And if you don't live near one – just wait.
The California-based discount grocery chain unveiled some ambitious expansion plans this week, as it prepares to go public after more than 70 years of private ownership. There are already more than 300 Grocery Outlet stores on the West Coast and in Pennsylvania. In financial documents filed with the Federal Trade Commission this week ahead of its planned initial public offering, the company revealed plans for many, many more stores across the country.
Grocery Outlet expects to open 32 new stores this year, and hopes to eventually double its store count to more than 800 in the states where it currently operates, and add more than 1,000 additional locations in neighboring states. "Over the long term, we believe the market potential exists to establish 4,800 locations nationally," the company's documentation reads.
That would make Grocery Outlet one of the largest grocery chains in the country – with just slightly fewer stores than Walmart, and nearly twice as many as Kroger, Albertsons or ALDI.
So if you don't already know about Grocery Outlet, now might be a good time to start getting to know about it.
Like discounters ALDI and Lidl, Grocery Outlet has a small weekly sales circular and doesn't accept manufacturer's coupons. Unlike those competitors, though, Grocery Outlet carries mostly name-brand products that you'll actually recognize. "We love brands. Like, really love them," the company says. Like Big Lots or Ollie's Bargain Outlet, Grocery Outlet promises a "fun, treasure hunt shopping experience" where you never know what you're going to find. Unlike those stores, though, Grocery Outlet focuses on food, and supplements its "fun finds" with everyday staple items so it's actually possible to do your regular grocery shopping there.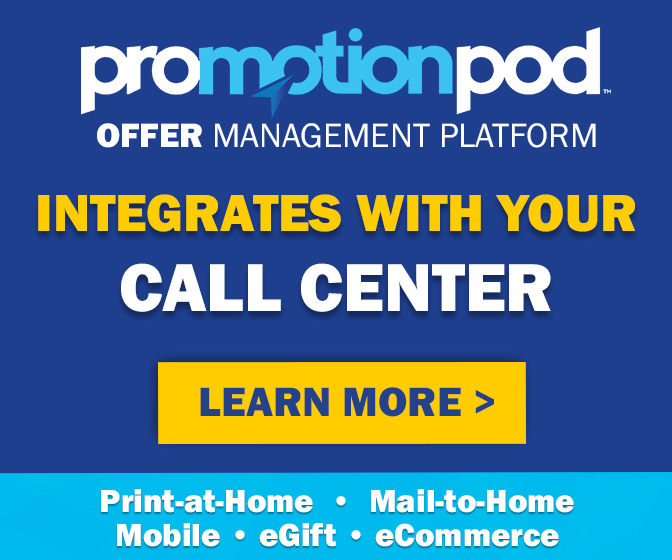 How do they do it? "We take advantage of opportunities to acquire merchandise at substantial discounts that regularly arise from order cancellations, manufacturer overruns, packaging changes and approaching 'sell-by' dates," the company explains. In other words, Grocery Outlet stocks the castoffs and misfits that other grocery stores don't want.
That doesn't mean you'll have to settle for damaged goods and dented cans, though. Sometimes it's just a matter of looks. Years ago, in one example that Grocery Outlet cites, "a major cereal manufacturer partnered with the producers of Shrek and created promotional packaging for the movie's release". After the movie left theaters, "the manufacturer still had a lot of Shrek cereal boxes. So they filled them up with brand new product and sold it to us at a fraction of the original cost. Then we sold it to you at less than half of what you would have paid for the same product when the movie was in theaters."
Grocery Outlet says about 75% of its products are sourced that way. So you're not necessarily going to find all types of one manufacturer's cereal on sale at the same time, nor will you necessarily find a full selection of a freezer staple like Birds Eye frozen vegetables. But this past week, if you weren't picky about what kind of veggies you took home, you could get a bag of Birds Eye pearl onions with cream sauce for just 50 cents – an 84% discount off the item's regular price.
Bargains like that mean that "a typical Grocery Outlet basket is priced approximately 40% lower than conventional grocers and approximately 20% lower than the leading discounters," the company says.
It may seem daunting having to go on a treasure hunt for groceries and not knowing what you're going to find, if you're used to making a list of exactly what you want to buy before heading to the grocery store. A visit to Grocery Outlet, though, is not unlike dropping by the grocery store without a clear idea of what you're going to make for dinner that night – you browse the aisles a bit and grab whatever happens to look good at a good price. But doing that at Grocery Outlet instead of the grocery store, could save you a bundle.
Some of what's in Grocery Outlet's financial documents filed this week may be wishful thinking, and its vision of 4,800 stores from coast to coast may be a best-case scenario aimed at impressing potential investors. Discount grocer Save-A-Lot once painted a similar rosy picture, predicting it could have more than 3,500 stores across the country – and now Save-A-Lot's owner is reportedly trying to unload the financially troubled chain.
But at a time when shoppers seem to be growing tired of coupons, and of the games they have to play to save money at traditional grocery stores, Grocery Outlet says its business model represents the future. "We believe that consumers' search for value is the new normal in retail," the company says. "The success of off-price retailers represents a secular consumer shift toward value as a leading factor in purchasing decisions."
Grocery Outlet says it's been changing the way people shop for groceries since 1946. And if its public stock offering is successful, and its ambitious growth plans pan out – it could soon change the way you shop for groceries, too.
Image source: Grocery Outlet