(UPDATE: On September 9th, Fred's filed for bankruptcy and announced that liquidation sales would begin immediately at the rest of its stores, all of which are expected to close within the next 60 days. "Despite our team's best efforts, we were not able to avoid this outcome," CEO Joe Anto said in a statement.)
For decades, Fred's was a general merchandise chain largely unknown outside the rural South. But for a brief period of time a couple of years ago, Fred's was poised to transform itself into one of the largest pharmacy chains in the country.
If Fred's stores didn't start sprouting up in your area, though, that's because that never happened. Instead, Fred's is returning to its roots as a rural general merchandise store – and if that doesn't work, the floundering chain may be finished.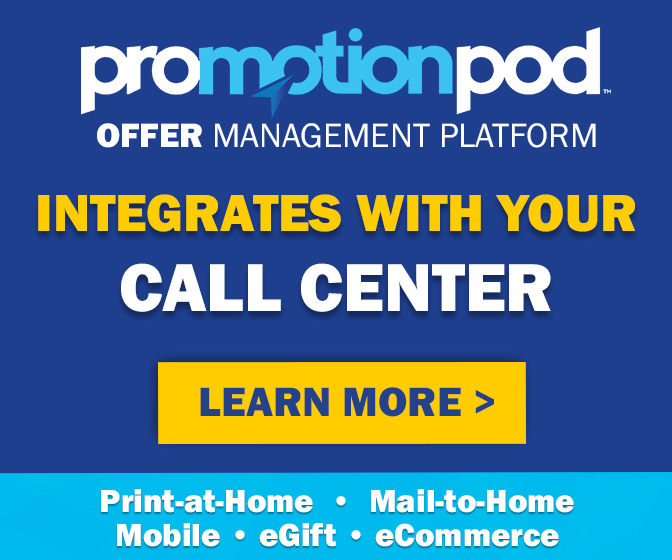 On Friday, Fred's announced yet another round of store closings, together with an effort to reimagine the few stores it has left. Just a few months ago, the financially-troubled Memphis-based retailer had nearly 600 stores in 15 southeastern states. When the latest string of store closings Is complete, Fred's will have a mere 80 stores in eight states (in the interest of brevity, rather than listing all of the store closings, the list of stores that will actually remain open is below).
In the closing stores – and even in the stores that will remain open – Fred's says it will hold clearance sales "in an effort to refocus its product mix, simplify its store portfolio and repay debt." It's all part of Fred's efforts to introduce "a new operating model, with an updated assortment."
"We are pleased to present our loyal customers the unique and compelling opportunity to purchase heavily discounted items for a limited time," CEO Joe Anto said in a statement. "We encourage shoppers to take advantage of these unmatched deals, and stock up on items that may be permanently removed from Fred's shelves, come August."
Fred's offered no further details about exactly what its new-look stores will look like. But the changes come as Fred's emphasizes its "unique value-priced shopping opportunities" and de-emphasizes its dwindling pharmacy business. Fred's has already sold its specialty pharmacy business to CVS, it's sold nearly 200 of its other pharmacies to Walgreens and is looking to sell the rest. It even recently changed its store logo from "Fred's Pharmacy" to one that simply reads "Fred's" in old-timey script with a reference to its 1947 founding.
That's a far cry from just a few years ago, when the chain started turning away from its previous incarnation as "Fred's Super Dollar" in order to position itself as a pharmacy chain. All the better to acquire more than 800 Rite Aid stores in a deal announced in late 2016, which would more than double Fred's store count and turn it into a national drug store powerhouse overnight.
Except that deal fell apart after Walgreens abandoned its attempt to buy Rite Aid, and no longer had to sell off those 800+ Rite Aid stores in order to satisfy antitrust concerns. And then Fred's optimistic outlook for its future started to sour.
By that time, New York hedge fund Alden Global Capital had become Fred's largest shareholder. Having missed out on the chance to benefit from the scuttled Rite Aid deal, it took control of Fred's, installing a new CEO and trying to increase profits by cutting costs, selling assets and streamlining the business.
But that hasn't gone so well. Cash-flow problems caused shelves to go unstocked, which helped drive customers away, which led to store closures. The chain-reaction downward spiral has reached the point that Fred's barely has any stores left.
And now what could have been a 1,400-store national drug store chain has become an 80-store small-town discounter, with unspecified plans for "an updated assortment" and "a new operating model." So now's your chance to "stock up on items that may be permanently removed from Fred's shelves" – as Fred's tries to keep itself from being permanently removed from the retail landscape for good.
FRED'S STORES REMAINING OPEN:
ADDRESS
CITY
STATE
24 CAMDEN BYPASS
CAMDEN
AL
19580 N 3RD ST
CITRONELLE
AL
21665 HWY 25
COLUMBIANA
AL
17916 HWY 280
DADEVILLE
AL
505 US-80
DEMOPOLIS
AL
206 GREENSBORO AVE
EUTAW
AL
320 BELLEVILLE STREET
EVERGREEN
AL
804 CLEVELAND ST
HEADLAND
AL
731 ROSS ST
HEFLIN
AL
47950 US 78
LINCOLN
AL
50 TALLADEGA ST
LINEVILLE
AL
720 N WASHINGTON ST
LIVINGSTON
AL
821 SOUTH FOREST AVE
LUVERNE
AL
165 BESSEMER SUPER
MIDFIELD
AL
4559 HWY 25
MONTEVALLO
AL
1001 CROSSROADS PLAZA DR
MOODY
AL
505 NORTH MAIN
OPP
AL
3920 US-80
PHENIX CITY
AL
110 SUTTON SQUARE
RAINBOW CITY
AL
160 WEST MAIN ST
RAINSVILLE
AL
213 PARK DRIVE
WARRIOR
AL
5132 JOE FRANK HARRIS PKWY
ADAIRSVILLE
GA
316 EAST WASHINGTON
ASHBURN
GA
3764 EAST HWY 84
BLACKSHEAR
GA
200 E LOUISE ST
CLARKSVILLE
GA
413 N DUVAL
CLAXTON
GA
1900 AUBURN AVE
COLUMBUS
GA
185 S ELM ST
COMMERCE
GA
101 NORTH WEBSTER STREET
CUTHBERT
GA
839 FORRESTER DRIVE
DAWSON
GA
409 WEST 3RD ST
DONALSONVILLE
GA
705 US-80
EAST DUBLIN
GA
103 FOURTH AVE
EASTMAN
GA
726 SR-144
GLENNVILLE
GA
106 BILL CONNECTOR PKW
GRAY
GA
525 BROAD STREET
HAWKINSVILLE
GA
2872 TOBACCO RD
HEPHZIBAH
GA
369 S CHURCH ST
HOMERVILLE
GA
307 W PATTON ST
LAFAYETTE
GA
265 LAKES BLVD
LAKE PARK
GA
512 S VALDOSTA RD
LAKELAND
GA
11747 AUGUSTA BLVD
LAVONIA
GA
1705 PHILAMENA RD SOUTH
LEESBURG
GA
978 E BROAD ST
METTER
GA
506 NORTH HIGHWAY 25
MILLEN
GA
506 SPAULDING RD
MONTEZUMA
GA
601 S MASON ST
MOUNT VERNON
GA
139 WEST BRAZELL ST
REIDSVILLE
GA
604 NORTHSIDE DR WEST
STATESBORO
GA
518 WEST OGEECHEE ST
SYLVANIA
GA
12596 N MAIN ST
TRENTON
GA
1310 WEST MORTON
OAKLAND CITY
IN
708 WASHINGTON ST
FRANKLINTON
LA
200 NORTH ELM ST
HAUGHTON
LA
2866 BIENVILLE HWY
RINGGOLD
LA
475 HWY 6 EAST
BATESVILLE
MS
504 NORTH 2ND STREET
BOONEVILLE
MS
15 EAST STONEWALL RD
BYHALIA
MS
340 SR-12
KOSCIUSKO
MS
5186 HIGHWAY 80 EAST
MORTON
MS
7122 WILL ROBBINS HWY
NETTLETON
MS
7105 COCKRUM STREET
OLIVE BRANCH
MS
170 HIGHWAY 15 NORTH
PONTOTOC
MS
706 CITY AVE NORTH
RIPLEY
MS
250 HWY 19 SOUTH
BRYSON CITY
NC
677 US 19
BURNSVILLE
NC
70 NEW CLYDE HWY
CANTON
NC
1346 NORWOOD ST SW
LENOIR
NC
3606 MAIN ST
BAMBERG
SC
401 S ALABAMA AVE
CHESNEE
SC
2544 HWY 25 SOUTH
GREENWOOD
SC
518 E GREER ST
HONEA PATH
SC
198 STUCKEY ST
JOHNSONVILLE
SC
480 NELSON BLVD
KINGSTREE
SC
437 NORTH MAIN ST
SALUDA
SC
181 WEST CAROLINA AVE
VARNVILLE
SC
9810 HWY 57 SOUTH
COUNCE
TN
8487 SR-22
DRESDEN
TN
829 W MAIN ST
MONTEAGLE
TN
100 PIONEER VILLAGE DR
MOUNTAIN CITY
TN
Image source: Fred's