If you're discouraged about the lack of good coupons lately, you're not alone. A major coupon provider isn't too thrilled about it either.
Coupons.com owner Quotient Technology is feeling the effects of manufacturers' recent shift away from offering plentiful coupons. Due in large part to three major manufacturers cutting back on the number of printable and digital coupons they offer via Coupons.com, Quotient this week forecast weaker earnings for the rest of the year, and saw its stock price sink by nearly 30% yesterday as a result.
It's a real-world consequence of what the statistics have been telling us lately.
Coupon use has been falling sharply in recent years, despite the fact that there were still plenty of coupons available to use. But last year, for the first time, the decline in the number of coupons redeemed was accompanied by a significant decline in the number of coupons distributed. Coupon industry representatives have tried to paint a positive picture of this otherwise troubling trend, by pointing to the accelerating shift from paper to digital, and the increasing number of paperless coupons available.
But now even that trend is losing some steam. Just last week, Kantar revealed that digital coupons' growth rate has slowed from about 25% a year to just 8.5% so far this year.
So after years of capitalizing on the growing shift from paper to digital coupons, Quotient now finds itself forced to confront the fact that even digital is slowing down.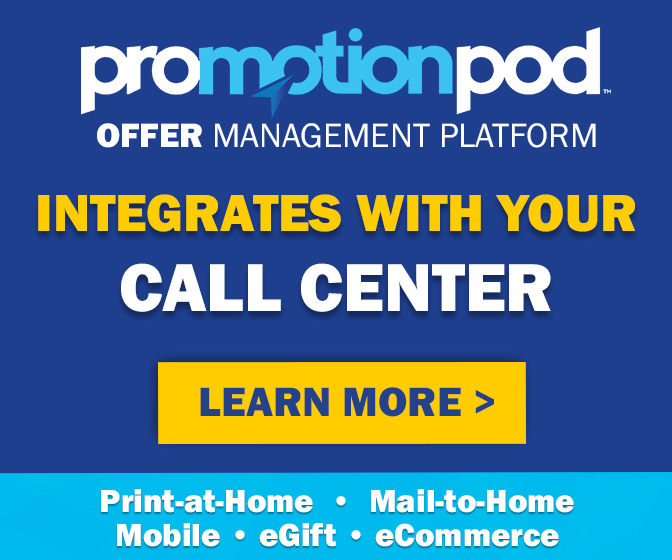 Steven Boal, the founder of Coupons.com who's been newly reinstalled as Quotient's CEO, says the company is taking a hit as three of its largest clients have reduced the number of load-to-card and printable coupons they're offering. It's "a larger decline than we were anticipating," he told investors Tuesday. Those three manufacturers – unnamed by Boal – "have decreased total promotion spend across offline and online channels as they follow a strategy of pricing up in the face of rising commodity costs and margin pressures. Pricing up takes place when brands stop discounting items, effectively raising prices on products that consumers purchase."
Several major manufacturers have actually raised prices over the past year. Citing everything from the higher cost of pulp, to oil and transportation costs, Procter & Gamble has raised prices on products including Bounty paper towels, Charmin toilet paper, Puffs tissues, Dawn dish soap, Crest toothpaste and Old Spice deodorant. Kimberly-Clark followed with price hikes on products including Cottonelle and Scott 1000 toilet paper, Kleenex tissues and Viva paper towels.
But some of the manufacturers' efforts to recoup costs aren't as visible on the shelf. Rather than raising prices on diapers, for example, both P&G and Kimberly-Clark have been shrinking the number of diapers per package and selling the packages for the same price as before.
And another way to reduce costs without raising shelf prices is by cutting back on the number of coupons and promotions. "In some categories, we have started dialing back the promotional depth and frequency and have additional plans to do more," Kimberly-Clark's CEO said last year. "We have reduced couponing… we wanted to dial that back a little bit," P&G's Chief Financial Officer said.
As a result, your coupon inserts may seem a little thinner. And the selection on Coupons.com is a little slimmer too.
Boal is hopeful that Quotient's three large clients will eventually rethink their strategy of cutting back on coupons. "Is that sustainable? We don't believe it is. The rest of the market isn't behaving that way," he said. And Quotient Chief Financial Officer Ron Fior predicted that the trio of companies "will resume spend gradually as their integrated digital marketing strategies settle in." But in the short term, he conceded, "we expect their continued decline in national couponing to impact our full year guidance by approximately $15 million."
So if it seems like there just aren't as many coupons available as there used to be, it's not your imagination. But if it's any consolation – you're not the only one feeling the pinch.
Image source: Coupons.com