(UPDATE: After numerous complaints that stores have been refusing the StarKist coupons, the company and class counsel have denied there are any systemic issues with the coupons, but have pledged to "address any issues." CLICK HERE FOR MORE DETAILS.)
The checks – and coupons – are in the mail, and may already be in your bank account or coupon binder by now. But a years-old legal dispute that the StarKist tuna company settled for $12 million, plus expenses and legal fees, could end up costing it a whole lot more. And if you chose the cash over the coupons, that decision could have cost you as well.
Last week, StarKist sent out payments and coupons to more than 2.5 million people who signed up back in 2015 for their share of the class-action settlement, which came about after California consumer Patrick Hendricks sued the company in 2013, accusing it of underfilling 5-ounce cans of tuna. StarKist ultimately agreed to settle the case, inviting anyone who had purchased the products in question to file a claim "for either a cash payment of $25, or $50 in product vouchers."
As you can imagine, tuna lovers with dollar signs in their eyes rushed to sign up for either the easy cash, or the coupons for free tuna. And after years of legal wrangling over the fine points of the settlement, many claimants forgot all about the whole thing until their checks, PayPal payments or coupons finally started showing up over the past few days.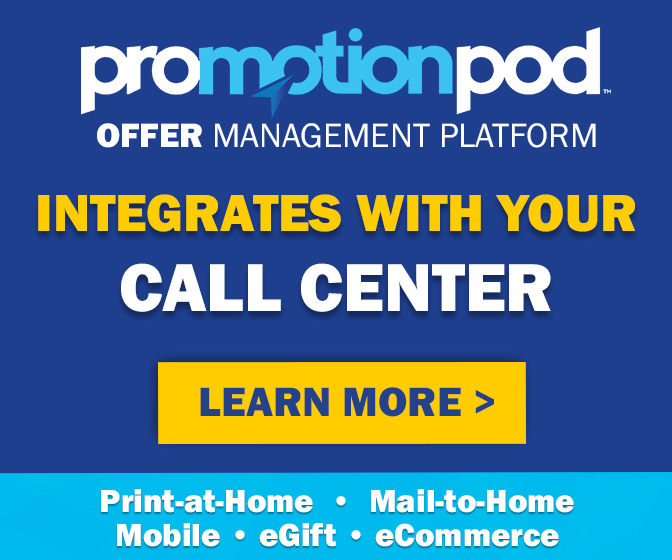 Since more than twelve times as many people filed claims than StarKist anticipated, their share of the settlement was prorated accordingly. Instead of "a cash payment of $25," those who chose the money have earned a whopping $2.38. And instead of "$50 in product vouchers," those who chose the coupons are getting a single coupon valid for exactly $5.03 off "at least 3 StarKist products".
The cash and coupon amounts may seem a bit skimpy. But more importantly, the coupons themselves seem a bit… problematic.
StarKist originally planned to issue up to five individual coupons per claimant, worth about a dollar apiece, which would be enough to cover the cost of a can of tuna that retails for about 86 cents. Instead, in the interest of reducing printing costs, StarKist decided to issue one coupon per claimant worth precisely $5.03. That way, StarKist explained in a court filing earlier this year, "the class member would receive five cans of tuna at no cost, plus the option to apply the remaining $0.73 towards the purchase of a sixth can of StarKist tuna. The class member would not be eligible to take the $0.73 in cash."
Complicating matters was StarKist's decision to be magnanimous and "agree to make the vouchers redeemable for any StarKist product, canned or pouched, not simply the varieties that were the subject of the litigation".
Should the coupon be valid for $5.03 off five StarKist products then, when the pouches are more expensive and a $5.03 coupon won't necessarily pay for five of them? Or should the coupon be valid for up to $5.03 off any combination of StarKist products? There's no way to code such a complicated coupon that would cover every possible scenario, so StarKist apparently decided to split the difference, and code the coupon to deduct $5.03 from your purchase of three StarKist products.
So if you use the coupon and buy three inexpensive cans priced at 86 cents apiece, the coupon would cover the $2.58 cost, with $2.42 left over. Despite StarKist's assertion that coupon users would "not be eligible" for cash back, there's nothing printed on the coupon that forbids overage in stores such as Walmart that allow it. So coupon users could end up with slightly more cash in their pockets than they would have earned had they chosen the cash settlement in the first place – with three free cans of tuna to boot.
More notably and problematically, though, the coupon seems to lack any effective security features. Aside from an apparent serialized number in the upper right corner, there's no unique embedded code that's resistant to alteration. The coupon is printed mostly in black and white on a flimsy, plain, postcard-sized piece of cardboard instead of on heavy, glossy cardstock with full-color images and a much-heralded anti-counterfeiting hologram. It has no copy-stop technology that would prevent scanning or photocopying the coupon – just a weak boilerplate warning that the coupon is "void if copied, altered or reproduced." (Update: if you try photocopying the coupon, it appears that it actually is printed on paper watermarked with "VOID" stamps. But don't put it past counterfeiters to find a way around this feature.)
Oh, and the coupon has no expiration date.
It's not a leap to think that such a high-value coupon that can provide overage, that can be easily duplicated and that never expires could prove awfully tempting for fraudsters. It's barely any more secure than a PDF coupon that can be duplicated and used forever, except that this one just happens to have been sent through the mail.
When asked how they were going to pull off this coupon distribution and prevent misuse back when they were first describing the coupon in their legal filings, StarKist never responded. When asked this week how they will prevent this coupon as distributed from being misused, StarKist has not yet responded.
Their loss. Literally, as it may turn out.
The reverse side of the coupon has the recipient's name and address on it, so it's possible that StarKist will refuse to reimburse retailers for any coupon that doesn't have a mailing address on the back. But by then, any fraudster who slips a copy, or two, or 100, past an inattentive cashier or self-checkout attendant will be long gone with a doomsday bunker full of tuna and a wallet full of overage.
So if you chose the cash settlement, enjoy your 2 bucks and change and don't spend it all in one place. But if you chose the coupon, you'd better use it sooner than later before StarKist realizes what it's done and is forced to withdraw the coupon altogether. Otherwise it could be trying to chase down fraudulent redemptions of this coupon that never expires, until the end of time. Thanks to unethical couponers and sloppy coupon designers, whatever money the company may have saved by allegedly underfilling those 5-ounce cans of tuna and charging full price for them, may pale in comparison to what this $12 million settlement might ultimately cost.
Image source: StarKist