(UPDATE: CLICK HERE FOR MORE DETAILS ABOUT THE CASH SETTLEMENT AND THE COUPONS. As of September 17th, several class members are beginning to report that they have received their share of the settlement in the mail. The settlement administrator's request for a larger fee, referenced in the May 2019 story below, was ultimately granted in June. KCC was awarded an additional $618,308, $468,308 of which was paid from the cash settlement fund. A smaller cash settlement fund, then, meant there was less cash available to distribute to class members. About 1.29 million people chose to receive a cash settlement, which as of May was set in the amount of $2.74. But deducting $468,308 from the settlement fund reduced everyone's share by 36 cents, so the checks going out are now in the amount of $2.38. CLICK HERE FOR MORE DETAILS ABOUT THE CASH SETTLEMENT AND THE COUPONS!)
It's been a while since we've gotten an update on the infamous StarKist tuna settlement. Unfortunately, it will still be a while before you see any cash or coupons. After patiently waiting nearly four years for them, it looks like you'll have to wait another several months – if not longer.
Everything appeared to be good to go last October, when a federal appeals court dismissed several appeals and upheld the settlement agreement, finally clearing the way for payments or coupons to be sent out to consumers who filed a claim. But several parties in the case are still quibbling over some of the details, which could affect when – and how much – you'll get paid.
The case dates back to 2013, when California consumer Patrick Hendricks sued StarKist, accusing it of underfilling 5-ounce cans of tuna. StarKist eventually agreed to settle the case, inviting any shopper who had purchased any of the affected varieties of its products to file a claim "for either a cash payment of $25, or $50 in product vouchers redeemable for StarKist tuna products".
That was in 2015.
Thanks to the promise of a big payout ("Free money!" many blogs and local news stories proclaimed), the claim form went viral. And that caused problems that are still being worked out today.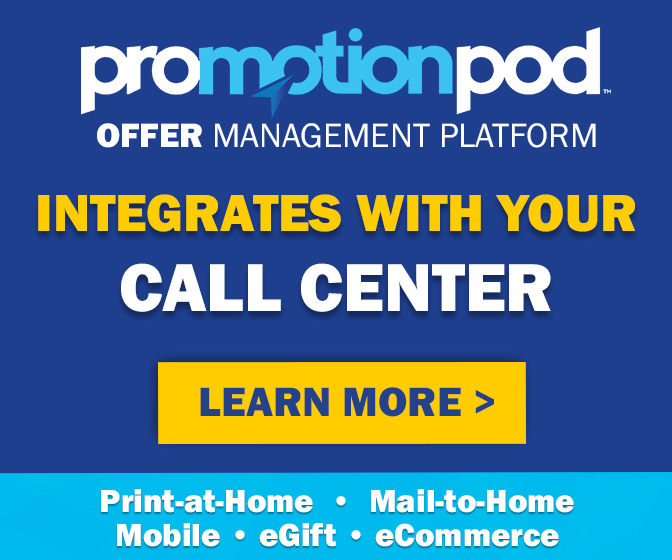 StarKist set aside enough money to cover up to 200,000 claims. Instead, more than two and a half million people submitted claims for cash or coupons. So it took a while for the overwhelmed parties to the settlement to work out the details. And they're still working on them.
Settlement administrator KCC Class Action Services is now looking for a larger piece of the pie – for itself. In a motion filed with the court last week, KCC is requesting an August hearing on its request for a larger administrative fee – with some of that money coming out of the settlement fund and, therefore, out of your pocket.
Either way, the fact that the hearing may not be held until this fall means it will be that much longer before you get anything at all from StarKist.
"The viral nature of this settlement caused the scope of work to expand far beyond the initial projections," KCC told the court. "This will result in increased costs and expenses" associated with sending out many more checks and coupons than KCC had budgeted for.
So KCC is asking the court for an additional payment of $618,308, which will come out of the settlement fund – and, therefore, reduce the amount of money available for consumers.
But those amounts won't be very much anyway.
According to details of the settlement worked out earlier this year, claimants who chose a cash payment are eligible to receive $2.74 – far less than the "cash payment of $25" they thought they'd get. Those who chose the coupons will receive $5.03 worth of coupons – far less than the "$50 in product vouchers" they had hoped for.
That's because of the fine print on the claim form that most people overlooked. "These claim amounts may be subject to pro rata dilution if the total amount of claims exceeds the available settlement funds," the form read.
"This case received far more publicity than usual, and… several of those reports mistakenly told consumers that by filing a claim each consumer who filed a claim could expect to receive between $25 and $50," KCC told the court.
That's why two and a half million people signed on, and why two and a half million people are likely to be disappointed in what they get – whenever they actually get it.
Making matters even more confusing is how StarKist plans to distribute the $5.03 in coupons for claimants who opted not to receive the cash. Rather than providing several coupons for a free can of tuna, with a maximum value of 86 cents apiece, the company has decided to reduce printing costs by providing a single coupon worth exactly $5.03.
"Assuming an average retail price of $0.86 per can of tuna and a voucher value of $5.03, the class member would receive five cans of tuna at no cost, plus the option to apply the remaining $0.73 towards the purchase of a sixth can of StarKist tuna. The class member would not be eligible to take the $0.73 in cash," StarKist explained in a court filing back in February. In addition, "StarKist will agree to make the vouchers redeemable for any StarKist product, canned or pouched, not simply the varieties that were the subject of the litigation".
According to that plan, it appears that StarKist's lawyers don't completely understand quite how coupons work.
There's nothing StarKist can do to prevent stores that give overage from giving cash back to consumers who use a $5.03 coupon on four cans of tuna. In fact, consumers could conceivably buy one can of 86-cent tuna and get $4.14 cash back.
There's also currently no way to code a coupon to deduct exactly $5.03 off the purchase of one or more StarKist products. The only way to make such a coupon work as StarKist describes it, is to either require cashier intervention to apply the coupon manually, or make it an "all-scan" that will work on anything in the store and deduct $5.03 from your total no matter what products you buy.
And just imagine the potential for fraud and counterfeiting, when there are about a million coupons out there, with a long expiration date, offering more than $5 in free stuff, or even cash if your store allows it.
But it seems now that the date when those coupons – or the checks for two bucks and change – will end up in anyone's hands is still pretty far off. So if you submitted a claim, don't wait anxiously by the mailbox. Four years later, it seems this settlement is still far from being settled.