It would seem to make sense that the best place to buy groceries online, would be from your local grocery store. But not necessarily. A new survey finds that grocery stores are among the least favorite places to buy groceries as compared to their biggest rivals, Amazon and Walmart.
The Retail Feedback Group has released results from its 2019 U.S. Online Grocery Shopper Study. It found that online grocery shoppers are using Walmart more, are more satisfied with Amazon – and traditional grocery stores have some catching up to do.
This year's edition of the annual report found Walmart surging ahead of both Amazon and supermarkets, as the grocery provider used most recently by online shoppers – 37%, versus 29% for Amazon and 22% for supermarkets. While more first-time online grocery shoppers are trying out their local supermarket, nearly half of Walmart shoppers – more than Amazon or supermarket shoppers – are happy enough with their experience that they plan to do more of their grocery shopping online in the coming year.
The results seem to indicate that Walmart's investment in online grocery, both for delivery and in-store pickup, is paying off. "As Walmart increases their focus on online grocery shopping, it appears to be resulting in more trial given the surge in shoppers reporting using Walmart for their most recent online grocery shopping experience," RFG Principal Brian Numainville said in a statement.
Ordering online to pick up at the store seems to be a critical component of Walmart's growing success in online groceries. The percentage of online grocery orders fulfilled by pickup is on the rise, representing 47% of this year's total, up from 43% last year. That's one area where Walmart has a distinct advantage over Amazon.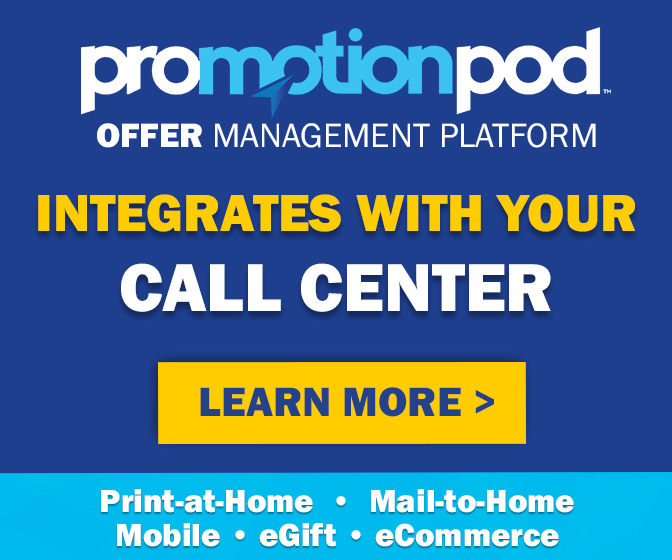 And yet, overall, Amazon shoppers are still more satisfied with their online grocery shopping experience than those who use Walmart or their local supermarket. On a five-point satisfaction scale, Amazon rates a 4.6, as compared to Walmart's 4.45 and supermarkets' 4.43. When asked about specific attributes of their shopping experience, shoppers give Amazon the highest marks nearly across the board – it has the best online shopping and checkout process, the best order fulfillment and the best quality of items received. Supermarkets have the lowest satisfaction scores on about half of the attributes measured, as compared to Amazon and Walmart, though RFG charitably notes that supermarkets reached "increased parity with shoppers of these other providers on five elements."
Previous studies have found that the inability to use coupons or get the same sale prices that you can get in store, is discouraging many shoppers from trying online grocery shopping. But the online grocery shoppers in RFG's survey don't seem to mind. 27% said one of the main reasons they like to shop online is "because of lower prices or better deals than in-store." Amazon was named the easiest place to find sale prices and discounts, while Walmart scored highest in best value for the money.
That's even though Amazon doesn't offer traditional digital coupons and doesn't accept paper coupons, while Walmart doesn't accept paper coupons for online orders and doesn't offer digital coupons at all. Most supermarkets, in contrast, offer digital coupons that can be applied to your online order, and many will even accept paper coupons for pickup orders.
Some supermarkets are trying to play up their advantage when it comes to coupons, by making the savings process even more convenient. The St. Louis-based grocery chain Schnucks will apply digital coupons to your order automatically, without even requiring you to clip them first. And Texas' H-E-B has just introduced a new app that will highlight digital coupons for the items in your cart, and "nag" you to clip them before you check out.
At the same time, those savings can easily be cancelled out by service fees. Kroger recently launched a holiday promotion offering to waive the usual $4.95 fee for grocery pickup orders (with a minimum $35 purchase), raising the question – if you're choosing to drive yourself to the store and pick up your own groceries instead of having them delivered, why is Kroger charging you for that at all? Walmart – and many other stores – don't charge for grocery pickup, so perhaps it's no wonder that Walmart is the choice of more shoppers who buy their groceries online to pick up at the store.
Overall, saving money is nice, but RFG says its survey results show that "efficiency and convenience remain hallmarks of online food and grocery shopping, coupled with, to a lesser extent, an enjoyable and pleasantly surprising experience." So if saving time is most important to you, online grocery shopping may be for you. If you're more interested in saving money, you might choose to continue doing your grocery shopping the old-fashioned way – by going to the store, and doing your shopping yourself.
Image source: Walmart