Your grocery shopping has probably become more challenging and less frequent lately, as we all try to navigate our way through the coronavirus pandemic. When it comes to saving money, you may be finding that it's easier to clip digital coupons that are applied to your transaction automatically, than it is to spend time clipping paper coupons, searching for sales or scanning receipts for rebates.
To that end, a well-timed new partnership could help to make saving money just a little bit more seamless and simple – and not a moment too soon.
Inmar Intelligence, which operates the digital coupon programs for several retailers, and Ibotta, the cash-back app, are teaming up to help make it easier for brands to offer discounts to shoppers, easier for retailers to expand their slate of available offers, and easier for shoppers to redeem them all.
According to a recent joint announcement, the Inmar-Ibotta agreement will allow them "to collaborate and accelerate the growth of world-class cash back offers and new functionality to retailers nationwide," by combining "Inmar Intelligence's market-leading digital promotion platform with Ibotta's performance-based promotional content."
What it means, first of all, is that Inmar will now run Ibotta's influencer program, which compensates bloggers for promoting Ibotta. For shoppers, meanwhile, the benefits are twofold – Inmar's partner retailers that still require you to upload a paper receipt to redeem Ibotta offers will be able to go receipt-free, while Ibotta will make its cash-back offers available for Inmar's retail clients to incorporate into their digital coupon programs.
That's something you may be familiar with already, if you're a Kroger shopper. As first reported by Coupons in the News a couple of years ago, Kroger-owned Fry's in Arizona was the first to incorporate "cash back rewards" into its digital coupon platform, supplementing its traditional load-to-card coupons with additional discounts in the form of cash rebates. Other Kroger-owned stores slowly began adding the capability, and now nearly all of them offer it. Ibotta shares its offers with those retailers via YouTech, Kroger's digital coupon provider that's now owned by Inmar.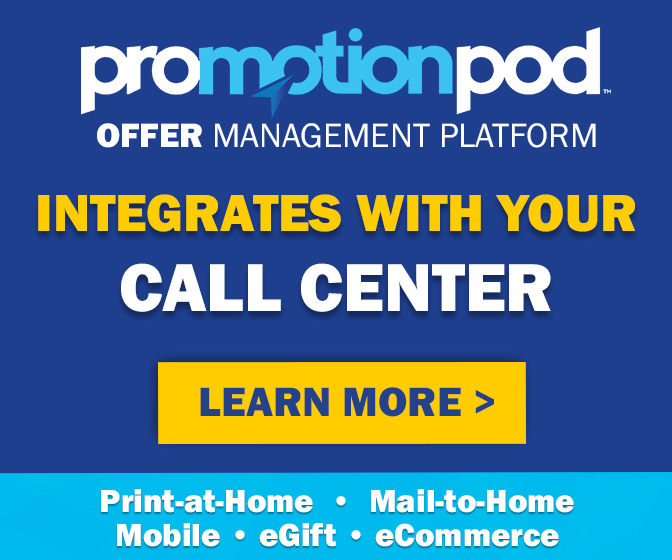 And the new partnership with Ibotta means those cash-back capabilities will now be available to other retailers whose digital coupon programs are operated by Inmar, such as Publix, ShopRite and Family Dollar.
"This announcement builds on the previously established YouTech and Ibotta relationship," Inmar's Senior Vice President and General Manager of Retail Commerce Platforms Cheryl Black told Coupons in the News. "We have interest from every retailer that we've spoken to about this solution and are actively working with several to roll out in 2020."
By combining digital coupons and Ibotta offers in one place, the retailers' websites or apps become a one-stop shop for coupons and cash back. You don't have to browse coupons in one place, and cash-back offers in another – you just pick and choose among both types of offers, click the ones you want, and they're loaded directly to your store loyalty account. Then the coupons come off at the checkout as normal, while you simultaneously build up a balance of "cash back rewards" that you can either claim once you reach a certain threshold, or apply to your store account for a discount on future transactions.
So the new partnership allows Inmar to make more offers available to its retailers, it allows Ibotta to get its offers in front of more shoppers who may not already use its app – and it allows both of them to help ensure that their deals don't overlap. Shoppers love getting a double discount by stacking coupons and rebate offers on a single item, but brands aren't thrilled about it and have tried many different ways to stop it. Having Inmar and Ibotta offers on a single platform will force you to choose between one offer or the other, if they both happen to apply to a single item.
Savvy shoppers may not necessarily like that part. But on the bright side, redeeming Ibotta offers through your store's digital coupon program means you can get cash back without having to scan a paper receipt, if your store still requires you to. You can get your cash back right away in the form of a store credit, if you don't want to wait until you earn $20 to be able to cash out to PayPal. And you'll see many more offers on your store's website or app, without having to switch over to the Ibotta app to see what's there as well.
"We are excited to provide our retail clients with the ability to dramatically expand the availability of cash back offers to shoppers and the savings they deliver," Inmar CEO David Mounts said in a statement.
So keep an eye out to see if your favorite store begins to offer rebates alongside its coupons. If so, saving money during these difficult times might become just a little bit easier.