In another move aimed at making cash-back offers easier to redeem – and more difficult to stack with other discounts – a major rebate app is teaming up with a major grocer to make its offers available as load-to-card discounts right from the retailer's website and app.
For the past few weeks, in conjunction with Checkout 51, Kroger affiliate Fry's in Arizona has been quietly testing "Cash Back Rewards". Similar to the way you would clip a digital coupon to add it to your store loyalty card, Fry's now has a collection of cash-back offers that you can select and load to your card as well. When you buy a participating item at Fry's, you earn a rebate instead of a discount. Then you either load the cash you've earned to your loyalty account in order to apply it to your next purchase, or get the cash deposited into a PayPal account once you reach a $20 threshold.
There's been no public announcement about the program just yet. "It's an internal pilot for Fry's," spokesperson Pam Giannonatti told Coupons in the News. And so far, it's only available at Fry's, though there are placeholder pages for all other Kroger-owned stores, with a notice that "there are no cash back offers available at this time."
There are currently about a dozen rebate offers available on Fry's site for products including Cheez-It crackers and Cole's frozen bread, most of which are also available on Checkout 51. Before the beginning of the new month, there were as many as 19 offers, about half of which were for Kroger-branded products. "We are in the process of adding more items," Giannonatti said. "Once we get a 'critical mass' of offerings, we will go public."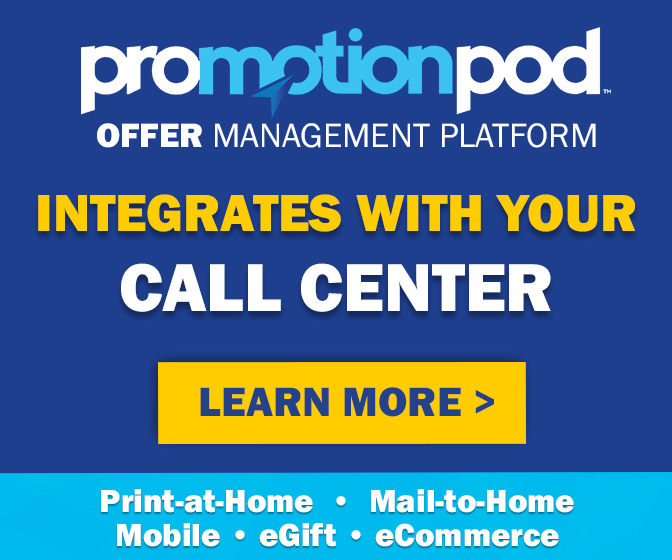 And then the program could be rolled out to all Kroger-owned stores – and perhaps other grocers as well.
Tim Ryan, General Manager of Digital Incentives at News America Marketing/Checkout 51, told Coupons in the News that the partnership is in response to brands' desire "to get savings to more shoppers and do so in a way that gives shoppers the freedom to decide where and how to save."
Determined savers may have no problem clipping paper coupons, loading digital coupons onto their store loyalty account, and juggling multiple rebate apps looking for offers. But more casual shoppers are likely to prefer having everything accessible on their favorite store's website or app. And with everything loaded directly to the store's loyalty card, there are no receipts or bar codes to scan, and no minimum balance if you want to apply your savings to your next purchase.
For brands, having their cash-back offers linked to a retailer's loyalty card and point-of-sale system could solve one of the biggest problems they have with rebate apps – deal-stacking. Couponers love being able to combine coupons and multiple rebate offers, but brands have been searching for a way to prevent shoppers from earning multiple discounts on the same purchase.
Checkout 51 has been experimenting with ways to ensure shoppers can't double dip. Last year, it began working with SavingStar to prevent users who requested a rebate for certain products from one app, from requesting the same rebate from the other.
And Checkout 51 says the partnership with Fry's is a continuation of that effort. "Like before, we're syncing up on a handful of offers and if a user redeems that offer on one platform, they won't be able to redeem it on the other platform," Ryan said. "So if a shopper redeems on Fry's Cash Back program, they will not be able to redeem on Checkout 51." This is accomplished by comparing encrypted, anonymized unique identifiers associated with a user's account on each platform.
Brands issuing a rebate on a product "obviously want to reach as many people as possible and give them incentives to try that product," Ryan said, but those brands are often "hesitant to put the offers for the same products on multiple savings apps/destinations at the same time because some people will redeem across all apps/destinations." Now, brands won't have to limit their visibility by making an offer available only on Checkout 51, SavingStar or Fry's – they can make the same offer available on all three platforms, secure in the knowledge that a single shopper won't be able to redeem the same offer three times on a single purchase.
Fry's system can also prevent shoppers from using a coupon in conjunction with a cash-back offer. Just as the store's checkouts can prevent shoppers from using a paper coupon and a digital coupon on the same purchase, they can also prevent shoppers from using coupons and load-to-card cash-back offers on the same purchase.
Hosting digital coupons and cash-back offers on the same platform can also help reduce the possibility of fraud, from shoppers who claim a rebate without actually purchasing the product, hoping their receipt won't be scrutinized too closely. And it ensures that shoppers select offers before they shop instead of after – because what good is offering a deal if it doesn't incentivize a purchase, and just rewards someone after the fact for buying something they were going to buy anyway?
But some of the biggest benefits of Fry's load-to-card cash-back system could be for the retailer itself. Most paper coupons can be used anywhere, which manufacturers prefer, because it makes it easier for shoppers to buy their product. Most digital coupons can be used only with a specific retailer, which the stores prefer, because shoppers have no choice but to shop with them in order to get the discount.
Similarly, most rebate app offers can be used across multiple stores, but Fry's "cash back rewards" can be used only at Fry's. All the better to keep Fry's shoppers shopping at Fry's – and leave those other coupons and cash-back apps for someone else.
But will shoppers go for this new system? While some brands have been quite vocal in their unhappiness about shoppers stacking their offers, earlier attempts by other cash-back platforms to restrict deal-stacking didn't go so well. And considering Fry's system is meant to make things easier, will shoppers really want to browse a selection of digital coupons, then switch to a different tab to select cash-back offers, then try to keep track of which offers will give them a discount on the spot and which will give them cash back or a discount off their next purchase?
They just might, Fry's figures. And if, in the process, brands get more visibility than they would by making offers available on Checkout 51 alone, all the better – for Fry's, Checkout 51 and the brands themselves. As this one chain, and possibly all Kroger stores, roll out the program more widely in the coming weeks and months – we'll soon find out whether shoppers end up benefiting as well.