When are we ever going to see coupons for toilet paper or paper towels again? When are we going to be able to stock up on discounted pantry staples like pasta or canned soup like we used to?
As coronavirus lockdowns ease, and once-empty store shelves are more fully stocked again, grocery shopping is starting to get back to normal. And just in time, too, because now that economists have declared that we're officially in a recession, the coupons and sales we were accustomed to seeing before the coronavirus pandemic, are going to be more important than ever for cash-strapped shoppers.
So… where are all the coupons and sales, then?
Grocery sales circulars, which some stores discontinued altogether in the early days of the pandemic, are starting to get more substantial again. But it may be quite a while before we see sales and coupons for items that are still in high demand.
"Why now that I have a reason to buy baby wipes, Kroger never has them on sale like they always did before?" one new mother wondered on Twitter recently. "Just had an old man yell at me at Meijer because I didn't put the toilet paper on sale," another Twitter user – hopefully a Meijer employee – wrote.
For the first few months of this year, about a third of all grocery items were purchased when they were on sale, according to the market research firm Nielsen. By the end of March, as panic-buying set in and stores began suspending promotions and limiting purchases, the percentage of items sold on promotion had plummeted to 24%. By the end of April, it bottomed out at just 21%.
That percentage is beginning to climb upward again – but slowly. The Midwestern food distributor and grocery retailer SpartanNash told the Wall Street Journal that it had cut promotions during the pandemic by about 5%. It has since started offering sales again on staple items like cereal and coffee, but it's holding off on offering discounts on products that are still selling well, like pasta and frozen vegetables. If shoppers are already buying them at full price, why put them on sale?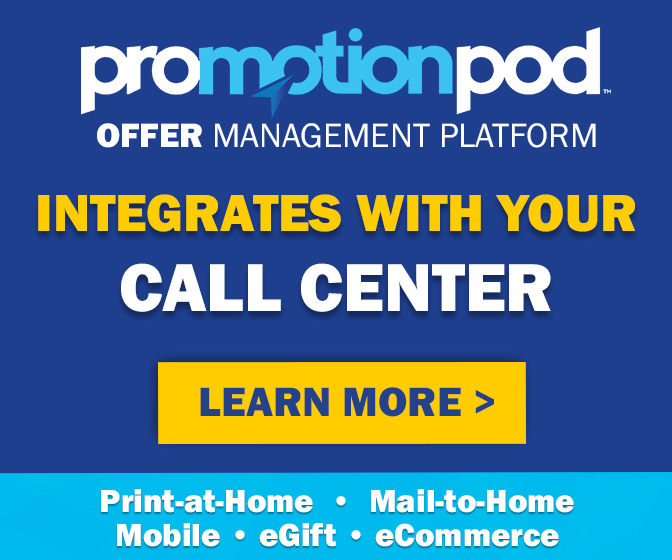 That continues to be the case for one of the hottest-selling products over the past few months – toilet paper. Even now, some stores are having a hard time keeping T.P. in stock, and many stores are still restricting how many packages you can buy at one time. Brands like Cottonelle, Scott and Quilted Northern haven't offered any Sunday insert coupons since March, while Angel Soft and Charmin coupons haven't been seen since April. There's no sense promoting products that are already selling like hotcakes – and no sense offering a discount if people are going to buy them anyway, at any price.
That may change, once supply fully catches up with demand. And if shoppers continue to be negatively affected by the economic downturn, brands may have no choice but to offer promotions for their most price-sensitive shoppers.
Then again, Nielsen sees an opportunity for brands to do something different, instead of going back to the way things were. Savvy shoppers who time their purchases know that most items go on sale every six to eight weeks or so. But that rule of thumb went out the window during the pandemic. What if it doesn't return?
"Having broken the cycle of promotional reliance, consumers' perception of value and price sensitivity will change," Nielsen advised in a recent report. "Retailers and manufacturers have the opportunity to 'reset' what value means to consumers and how they are best placed to meet the new needs moving forward."
In other words, maybe certain grocery and household staples don't need to go on sale so often – or at all. "This situation offers retailers and brands the chance to rethink and reset their direction moving forward," Nielsen went on. "Everyday low prices, shallower discount levels, economy or bonus packs may be better ways to incentivize loyalty to both brands and retailers."
The Wall Street Journal reports that snack maker Mondelez is considering offering smaller, lower-priced packages of products like its famous Oreos for price-conscious shoppers, as an alternative to discounting regular-sized packs. Campbell's may offer larger, family-sized packs that cost less per ounce, so shoppers can stock up without waiting for the regular-sized packages to go on sale.
A recession usually means increased competition for shoppers' grocery dollars, which often translates into lower prices and lots of coupons. But, coming on the heels of an unprecedented rush to stock up on groceries, a nationwide lockdown and a swift and steep economic downturn – there's nothing normal about this recession.
So maybe someday you'll be able to stock up on discounted pasta and frozen veggies again, or find a great coupon-and-sale combination on toilet paper. But until then, if you're running low and happen to find these high-demand items in the store, better grab them while you can – even if you have to pay full price.
Image source: Kroger