It's officially summer! And that means no more pencils, no more books, no more… Box Tops for Education money?
Earnings from the charitable program appear to have suffered a significant decline this just-concluded school year. And we may not even have seen the full impact of recent changes that could cause earnings to go even lower.
Since 1996, the General Mills-run program has provided nearly a billion dollars to schools across the country – a huge amount of money that schools have used for everything from computers to books to playground equipment. All you'd have to do is clip and collect Box Tops coupons from participating products, worth ten cents apiece, and send them to your school to redeem for cash.
But this past school year has been different. Not only did the coronavirus disrupt our usual school routines, but this was the year that the Box Tops program went digital – ditching the clippable coupons for a receipt-scanning app, which was met with concern and criticism from those who preferred doing it the old way.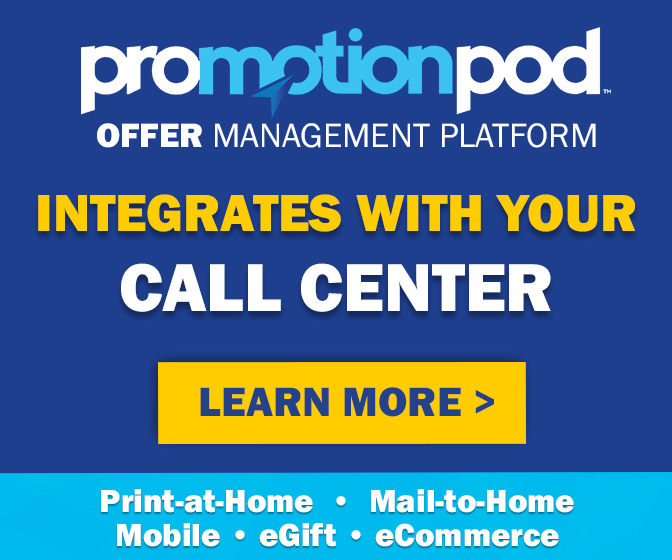 And it seems that many who preferred it the old way, didn't bother doing it the new way. According to General Mills, schools earned a total of $22 million this past school year. That's down nearly a third from the $31 million during the 2018-2019 school year, the last before the program went digital. And it continues a pattern of recent declines – the year before, $42 million was earned. The year before that, $53 million. And five years ago, schools participating in the Box Tops program earned $78 million – three and a half times as much as they did this past year.
So is the sharp decline in earnings due to the virus, the app, or is it just a continuation of what has been an ongoing drop-off from the program's peak several years ago?
General Mills isn't saying. The company has so far declined to comment.
The coronavirus, as disruptive as it's been, may not have been much of a factor. If anything, the digital-only program helped, since parents didn't have to worry about delivering paper Box Tops to shuttered schools, and could just scan their receipts from home instead.
But that's assuming they were scanning their receipts at all. Many are still complaining about the new app-based program, while some schools are expressing concern that their earnings are down – which is leading some critics to say, "I told you so."
"Box Tops for Education is still alive and well – well, not so well for our school. Our earnings this time were considerably lower than last time," one school in South Dakota posted on Facebook recently. "Box Tops has decreased for us by about 50% as they are winding down the clipped Tops for the app," a school in Pennsylvania posted. "I got a 'wonderful' e-mail today telling me how much our school had amassed since the last check. It was a WHOLE 60 CENTS and I'm pretty sure I'm the only one now actually scanning grocery receipts," a concerned parent wrote. "Our school has lost so much money from the clipless Box Top program. So sad for our kids," another parent echoed.
Many longtime participants said they wouldn't participate in the new digital program after it was announced last year. And it seems many are sticking to that plan.
"I used to look for the Box Tops, but I will not take pictures of my receipts so that you can build a profile on my family's shopping habits. I now avoid all products that have that logo unless it's still the ones I can clip. You're shooting yourselves in the foot with this data grab," one Facebook commenter wrote. "Please go back to the old way. I'm not uploading my entire receipt onto your app so a school can get $.10," another commented.
Others say they've tried using the app to scan their receipts, but found it too difficult to be worth it. "I don't think I've had one single successful upload," one commenter wrote. "Total fail. Lame. I wonder how much less their charitable giving will be because of that!?" Others complain that grandparents who used to help collect paper Box Tops aren't interested in using an app to upload receipts. "No one wants to be bothered scanning grocery receipts," a commenter wrote. "The older folks in our school's support system don't know how and, even when I lay it all out for them, they still forget."
While clippable Box Tops started to get phased out around this time last year, there were still plenty in circulation that had not yet expired. So a portion of the $22 million earned this past school year was from remaining paper Box Tops that were submitted. By next school year, paper Box Tops will be fully obsolete, so all earnings will be from receipt uploads via the app. And if many would-be participants are as unenthusiastic about the app as they are now, without clippable Box Tops in the mix anymore, there's a chance earnings could fall even further next school year.
General Mills never fully explained last year, when it announced the transition to a digital program, why it was doing so. "We're making this change for many reasons, but primarily to modernize the program for the next generation of participants," the company said at the time. One specific benefit it did mention, was that "by eliminating the postage, transportation and shipping of clips, we reduce costs for schools, as well as help reduce our carbon footprint." The company pledged that "we do not sell your purchasing information on the receipt you scan to us," but acknowledged that it does harvest your "purchasing information and behavior," presumably for internal use, which is valuable in its own right.
Unmentioned was the fact that participation levels were declining anyway. Remember that the $31 million earned during the 2018-2019 school year, the last before the program went digital, was down more than one-fourth from the $42 million the previous school year, which itself was down nearly a fourth from the year before that, and so on. With the growing popularity of digital coupons and receipt-scanning rebate apps, General Mills may have concluded that going digital would be the best thing for the program's future. Sure, the "old school" fans who liked doing things the old way would drop off, but in time, younger participants who wouldn't bother to clip and save paper coupons would happily get in the habit of using the app instead.
"I think the app is fantastic!" a rare positive reviewer wrote on Facebook. "I hated cutting out Box Tops and frankly, hardly ever did. But scanning the receipts has been so much easier in my opinion."
So participation levels, and earnings, may decline yet again this coming school year. But time will tell whether these are the waning days of a once-popular program, or whether it's merely a bumpy transition to better times ahead.