You may be accustomed to getting Catalina coupons when you check out, for various grocery, household and personal care items that you can use on your next trip to the store. But what if your next Catalina printout is a coupon for a free movie, music download or video game?
You could soon receive just that in a store near you, now that Catalina has announced a unique partnership that will provide offers you can redeem from the comfort of your own home.
Catalina has teamed up with marketing services firm Tiny Horse, which specializes in connecting streamers and other digital services with fans. As part of the partnership, Tiny Horse will make offers for digital downloads, streaming video and audio content, video games and more available via Catalina's in-store coupon printing machines.
Catalina is best known for providing personalized offers for products you've purchased before, or for products similar to those you've just bought. But its offers have been largely confined to what you can find in the store, via its partnerships with CPG (consumer packaged goods) brands. The Tiny Horse deal allows Catalina to reach outside of the store and into your home, with deals on entertainment products you can redeem whenever and wherever you'd like.
"While we have partnered with many of the world's leading and emerging CPG brands for decades to provide relevant content and meaningful value to shoppers through our retail network, we are excited to expand our personalized promotional offerings in the entertainment space with Tiny Horse," Wes Bean, Catalina's Senior Vice President, U.S. Retail Network, said in a statement. "Our Tiny Horse partnership is another way we are helping retailers create a more engaging shopper experience."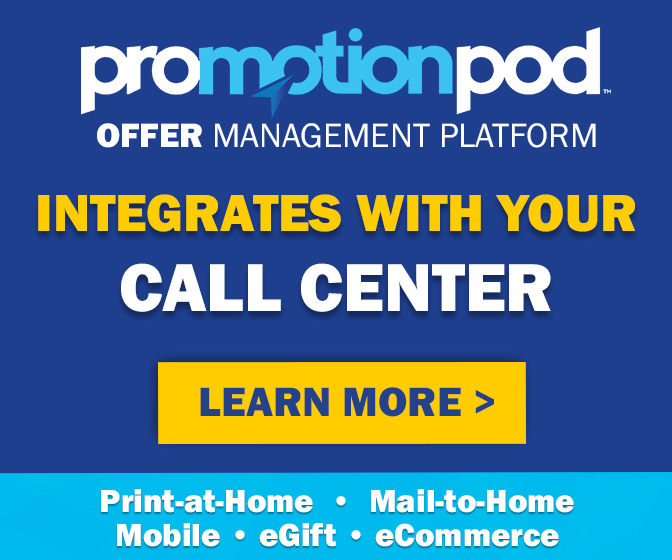 The deal is well-timed, as the use of streaming services has soared during the coronavirus-related lockdowns over the past few months. And even as lockdown orders have eased, grocery and drug stores still remain among the most common destinations for in-store shoppers. So what better time to combine the two, and make entertainment offers available where the most number of shoppers are most likely to receive them?
"With a challenging economy on the horizon, there's no doubt consumers will have a keen interest in saving money on household goods and entertainment. We love the idea of the world's leading CPG brands, retailers and entertainment brands working together to deliver the kind of value consumers appreciate," Bean said.
The Tiny Horse deal comes a couple of months after Catalina similarly expanded its pool of offers by partnering with other coupon providers like Valassis, Valpak and Insignia Systems. By joining the newly-formed "Catalina In-Store Partner Media Network," those providers can give their brand clients the ability to make their offers available on Catalina's platform as well as their own. It's a win-win for Catalina and its new partners – Catalina gets a larger variety of offers to provide shoppers, while its partners get access to the 91 million households that Catalina's offers can reach.
And now the same is true for Tiny Horse and its streaming clients – they'll get their offers into more shoppers' hands via Catalina's network, while Catalina benefits from having more, and more diverse, deals to offer its shoppers.
Specifics about what kind of deals you'll see, and when, are still being worked out. The partnership is taking effect right away, as Catalina says Tiny Horse "will begin partnering with Catalina to offer content from video, gaming and music/audio streamers to shoppers in June" – which would be now. But no word yet on what specific offers you might start seeing in stores. "With the Catalina-Tiny Horse partnership still so fresh, discussions are now underway with several major streamers, but it's too soon to say who's on deck," Catalina spokesman Wally Petersen told Coupons in the News.
So keep a close eye on the coupons that print from the Catalina machine the next time you shop. Soon, these new partnerships could help you save money on more than just your groceries.
Image source: Catalina