If you can't beat 'em – join forces with someone else instead!
Several companies that have been shut out, hindered or otherwise unable to offer coupons in stores will now get a chance to do just that, by joining forces with the company best known for its coupons that print at the checkout. The end result will be more coupons available to more shoppers across more different platforms.
Catalina has announced the "Catalina In-Store Partner Media Network," which it is heralding as an unprecedented partnership that will grant other coupon-issuing companies access to Catalina's in-store marketing network. Inaugural partners are Valassis, Valpak and Insignia Systems, all of which offer coupons and promotions in various forms of their own. As part of Catalina's network, they'll now be able to offer their brand clients Catalina checkout coupons as an add-on to the coupons and promotions they offer on their own individual platforms.
So when a brand runs a coupon in Valassis' RetailMeNot Everyday insert, for example, that same offer could show up as a Catalina coupon printed in-store. When Valpak distributes a grocery coupon in its direct-mailed envelopes, that brand could make its same offer available as a Catalina coupon. And when Insignia sells tearpads, hangtags or other in-store advertisements to a brand client, a similar offer could print from the Catalina coupon machine when you check out.
The partnership is all about "enabling brands and retailers to reach shoppers more efficiently with offers that matter to them," Brian Dunphy, Senior Vice President of Digital Business & Strategic Partnerships at Catalina, said in a statement. "Closed and walled garden networks often impede the flow of content and savings that can be presented to shoppers. These unprecedented times call for more collaboration for the benefit of all: retailers, CPG brands and consumers."
Catalina's effort is the latest in a recent trend of cross-platform cooperation in the industry. Digital coupon provider Inmar Intelligence and the cash-back app Ibotta recently announced a partnership as part of Inmar's "Innovator Ecosystem," which grants other industry participants access to Inmar's platform. So a brand that wants to offer a digital coupon, and a cash-back offer, doesn't have to make separate arrangements with Inmar and Ibotta – a single arrangement means a single offer can be made available on both platforms.
Similarly, with Catalina's In-Store Partner Media Network, a brand that wants to offer an insert coupon, an in-store offer or a direct-mailed coupon doesn't have to make a separate deal with Catalina in order to also offer a coupon printed in-store. The goal is to streamline the process by which manufacturers offer coupons, ultimately resulting in more offers available in more forms to more shoppers.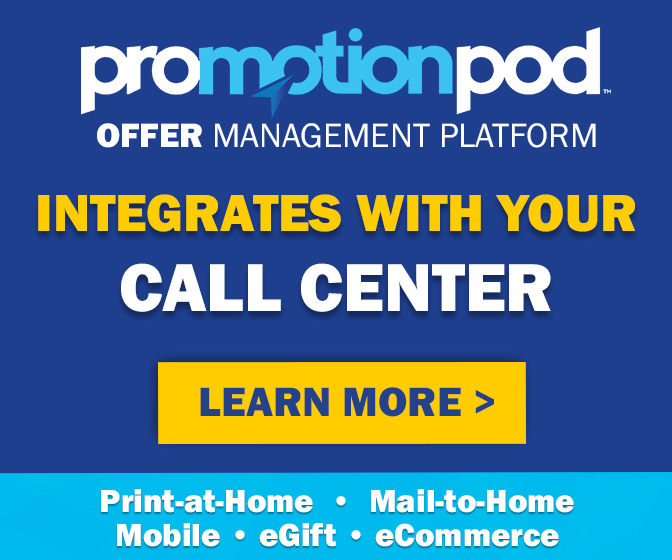 At times, however, this spirit of cooperation can have the opposite effect. Valassis found itself largely shut out of the digital coupon business a few months ago, after it was not granted access to Inmar's Innovator Ecosystem and lost the ability to distribute its clients' coupons on Inmar's digital platforms. When only hand-picked partners can share offers across platforms, non-partners can find themselves left out in the cold.
Still, some of Catalina's new partners may welcome the ability to cooperate, after they accused one industry leader of being anything but cooperative. Both Valassis and Insignia are embroiled in separate antitrust lawsuits against News America Marketing. The two companies accuse News America of seeking to monopolize in-store marketing, with its ubiquitous SmartSource-branded "blinkie" coupons, shopping cart ads, shelf and floor graphics, product displays and more. Valassis once offered its own blinkies, but claims News America's unfair tactics forced it out of the business. Insignia offers in-store coupons in a relatively small number of locations, but its lawsuit says it has a mere 3% market share, to News America's 97% – "an unheard-of level of consolidation," its lawsuit argues.
So Catalina's network could serve as something of a lifeline to these companies that are otherwise all but shut out of the in-store marketing business, and unable to offer in-store coupons of their own to the extent that Catalina can.
The network could also help Catalina itself make its own offerings more attractive to retailers and coupon issuers. Catalina lost a major client to Coupons.com owner Quotient Technology last year, when Quotient poached Albertsons for its competing checkout coupon offering, and Catalina coupon machines were pulled out of Albertsons' more than 2,200 stores across the country. Catalina points out that it still works with 62 retailers and operates in 23,000 store locations nationwide. So Catalina's reputation among those retailers, and other potential retail clients, could rise as a result of the injection of new coupon offers provided by its new partners.
Catalina says additional partners, bringing with them the potential for even more coupon offers, are expected to be announced in the coming months.
"Given the challenging economic climate the world is facing, people increasingly are looking for ways to maximize every dollar," Marsha McGraw, Senior Vice President/President U.S. Sales at Catalina, said in a statement. "By embracing collaboration and innovation with these other leading CPG marketers, we are collectively bringing more value to our retail partners and providing more relevant, targeted offers to their shoppers to increase household savings and shopper loyalty."
With grocery sales and promotions dwindling lately, and economic uncertainty increasing by the day, saving money where you can has never been so important. So keep an eye on the Catalina coupon machine the next time you check out. It soon may be able to save you more money, with more offers – just when you need them most.
Image source: Catalina