If you're going to sue a store for overcharging you during a global pandemic – better double check your receipt first.
A California woman has dropped a much-publicized lawsuit against Albertsons, in which she claimed the grocery chain had price-gouged its customers by raising the price of toilet paper just as customers started stocking up in the early days of the coronavirus pandemic. But Albertsons checked its records and revealed two important details – one, it says the prices it charged for toilet paper had never actually changed. And two, the toilet paper that the woman complained cost her too much, was apparently not purchased at an Albertsons store at all.
Were it not for those small details, the woman might actually have had a case!
Eleisha Redmond of San Francisco filed her federal lawsuit in June, claiming that the Albertsons-owned Safeway store where she shopped had violated the governor's emergency price-gouging prohibition, which prevented retailers from increasing prices by 10% or more for items like food, consumer goods and medical or emergency supplies.
Her lawsuit said she "made a number of purchases" from her local Safeway during the state of emergency, which were "priced far in excess of 10% above the pre-emergency price for such items." But the suit was oddly unspecific, with only one example cited – during one shopping trip in mid-April, Redmond said she "paid $18.99 for Angel Soft toilet paper normally priced at $10-11 at that same Safeway location."
The lawsuit did not specify what package size she purchased. And it did not include any exhibits displaying store ads, before-and-after photos of price tags, previous receipts showing how much toilet paper cost before the pandemic, or any other indication the price for Angel Soft had changed as dramatically as she claimed.
So Albertsons went to its records, reminding us all in the process that our grocery stores know more about us than we might think.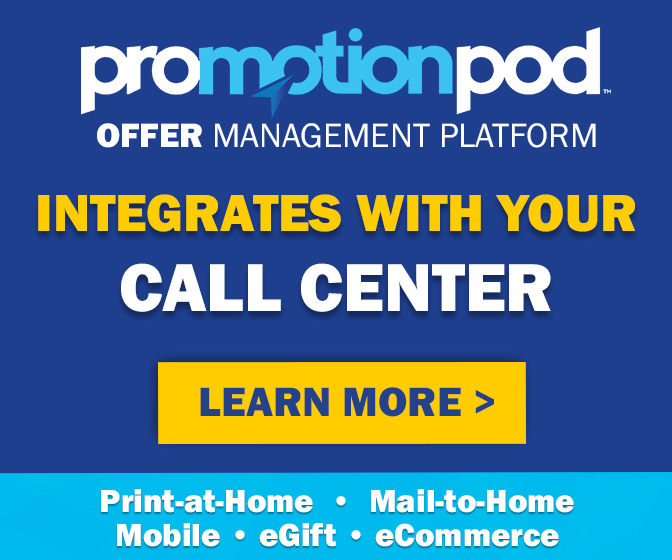 The Safeway store where Redmond said she shopped sold a lot of Angel Soft toilet paper back in April, the month of Redmond's alleged purchase. But Albertsons says an internal investigation found that every single customer who purchased Angel Soft that month, at that store, had first scanned their store loyalty card. And none of those cards belonged to Redmond.
"Plaintiff only scanned her Club Card during check-out one time — on August 11, 2020," Albertsons declared. "Plaintiff did not purchase any Angel Soft toilet paper during that transaction. She purchased Daisy brand sour cream, Lucerne brand shredded cheese, and 5 Farms brand shredded lettuce."
Furthermore, Albertsons checked its pricing records and found that at no time this year has it charged "$10-11" for any Angel Soft products. In April 2020, at the time of Redmond's alleged purchase, her Safeway store "priced the 18-roll pack at $18.99," Albertsons stated. "But back in February 2020 — before the California governor declared a state of emergency relating to the COVID-19 pandemic — the same 18-roll pack was identically priced at $18.99."
Two weeks after Albertsons filed its response last month, Redmond quietly dropped her case. Attorneys for the plaintiff did not respond to a request for comment, while Albertsons declined to comment.
Another price-gouging lawsuit that got plenty of press at the time it was filed, has met a similar fate. A proposed class-action lawsuit filed by a group of California consumers back in April accused 15 egg producers and wholesalers, along with Walmart, Kroger, Albertsons, Whole Foods Market, Costco, Trader Joe's, Amazon, WinCo, Raley's, Stater Bros. and Save Mart, of engaging in "the despicable and illegal practice of price-gouging of essential groceries, specifically eggs, in the midst of the ongoing and unprecedented pandemic."
That lawsuit, too, was voluntarily dismissed last month after the defendants insisted there was no proof of price-gouging. One egg producer essentially called the lawsuit a fishing expedition, noting that it did "not assert that each and every defendant engaged in price-gouging," only that "some of these defendants" may have done so. And the complaint made "no allegations about the prices that any Plaintiff paid for eggs, the geographic location where they purchased eggs, the dates of purchase, the producers or the type, color, size, grade, or brands of the eggs Plaintiffs purchased, or what any retailer charged for such eggs before the declared emergency."
At least the plaintiffs could point to the fact that egg prices did actually rise last spring, though it was more likely because of production challenges and a supply that couldn't keep up with demand, than intentional price-gouging. That's in contrast to Redmond's lawsuit, which couldn't actually prove that toilet paper prices rose at all.
Thankfully, most grocery prices that did rise in the early days and weeks of the pandemic, have settled down by now. So we're unlikely to see the kind of price-gouging lawsuits like we saw earlier this year. As for the case of the overpriced toilet paper, this is one dispute that you could say has reached the end of its roll, has been wiped off the court's docket – and has officially been flushed down the drain.
Image source: Pixabay/Alexas_Fotos