Safeway shoppers in Oregon are eligible for a $200 payment. Safeway shoppers in Washington state are hoping for a similar deal. Now, Safeway shoppers in California may be next to get in line for a potential settlement over overpriced BOGOs.
Safeway and its parent company Albertsons have been hit with a third lawsuit in a third state, alleging that Safeway inflates the prices of products offered as part of buy-one-get-one-free deals, so shoppers end up paying more to get their "free" item.
The latest suit comes from Safeway shopper Caleb Haley of Blue Lake, California. "When Safeway stores offer grocery items under BOGO promotions, they raise the regular retail price of the BOGO grocery products, so that consumers pay substantially more for the first product to cover the cost of the second product that Safeway claims is 'free'," his lawsuit alleges.
Back in April, Haley says he bought a 16-ounce container of Ben & Jerry's ice cream that was part of a BOGO promotion that week. He paid $7.49 for one container in order to get a second for free. The week before the BOGO sale, though, as well as the week after, Haley says Safeway Club Card holders paid $4 for the very same ice cream. So shoppers one week paid $4 for one ice cream container, while shoppers the next week paid $7.49 in order to get a second one for "free."
The lawsuit lists several other products that were sold at one price prior to a BOGO promotion, and at another price during the promotion. Club card members paid $8.99 for a package of Gorton's frozen fish one week, and $11.99 during a BOGO promotion the next week. Peet's coffee was $8.99 one week, and $13.99 during a BOGO sale. Oreos were $4.99 one week, $6.79 the next.
It may be no mere coincidence that Haley's shopping trip, during which he happened to notice the price of Ben & Jerry's, occurred just one week after a very similar lawsuit was filed in Washington state. In early April, Kim Siflinger of Silverdale, Washington accused Safeway of "routinely increas(ing) the regular retail price of items when offering them in BOGO sales." And she offered similar examples in her lawsuit, including a box of SeaPak frozen shrimp, which was offered for sale at $7.49 one day, then "the next day, Safeway offered the same product for $10.99 as part of a Buy 1, Get 1 Free sale."
And her lawsuit came just a month after an Oregon judge gave preliminary approval for a settlement in a third case, in which Safeway was accused of raising the price of certain meat products when offering them as part of a BOGO sale. Without admitting wrongdoing, Safeway agreed to set aside $107 million to give $200 refunds to customers who believe they were overcharged.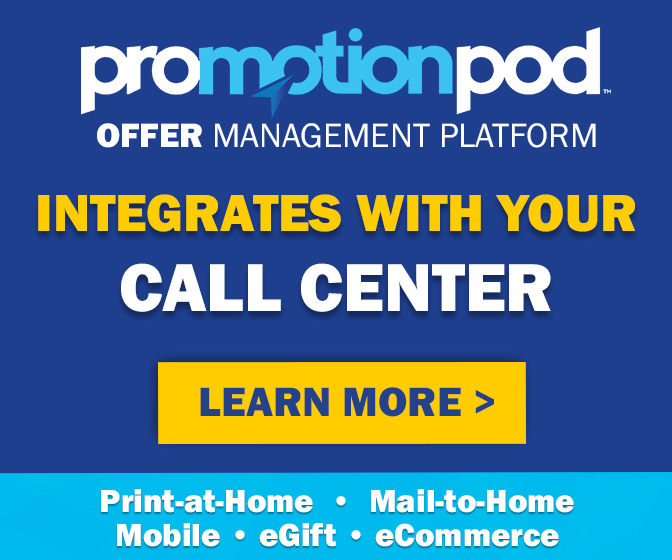 But before Haley, or Siflinger, or a slew of other Safeway shoppers in California and Washington get their hopes up for a $200 check of their own, there are differences between their cases and the Oregon case. The Oregon plaintiffs argued that the regular everyday price-per-pound of the meat was raised as soon as it became part of a BOGO promotion. In the other two cases, the shoppers are arguing that the price for Club Card loyalty members was different, when buying a single item one week, versus buying the same item as part of a BOGO sale the next week.
But was the price that Club Card members paid prior to the BOGO sale, really the item's "regular price"? Many state consumer protection laws say a retailer can't advertise fake discounts by arbitrarily assigning an inflated "regular price" to a product if it's rarely or never actually offered for sale at that price.
But Safeway might be able to argue that it did, in fact, sell the items in question at regular price – to non-Club Card holders.
Take Haley's Ben & Jerry's ice cream, for example. Non-Club Card holders are regularly charged an everyday price of $7.49. For Club Card members, though, the ice cream was on sale one week for $4, as Haley noted, and the next week it was offered as part of a BOGO deal, at its regular $7.49 price.
Haley argues that $4 was the item's de facto "regular price" for Club Card holders. To Safeway, though, $4 was a sale price offered to its most loyal shoppers, and the BOGO deal the next week was a different sale altogether. There's no law saying a retailer has to layer a BOGO promotion on top of a separate price promotion.
Nevertheless, Haley is accusing Safeway of false advertising, and of violating various California state consumer laws. He's seeking compensation for himself and all other Safeway shoppers in the state who may have been similarly affected.
Oregon Safeway shoppers are already awaiting their checks. The outcome of the Washington and, now, California cases could determine whether millions of other Safeway shoppers might get checks of their own. In the meantime, they'll likely be checking the sale prices at their local Safeway – to make sure they're getting the deals they think they are.
Image source: Safeway