Bed Bath & Beyond may hate them, but it can't live without them. Investors may want them to disappear, but that could make customers disappear. So what can Bed Bed & Beyond do about its ubiquitous coupons that seem to be costing it money?
How about waiting for all the couponers to die out?
The housewares chain has long struggled with the consequences of boxing itself into a reputation as the store that always offers coupons. For a long time, few people would dream of buying anything at the store without one of its 20% off coupons. At the same time, the retailer's middling financial performance over the years has prompted investors to question whether it's been too generous with its coupons. But cutting back or eliminating the coupons could mean cutting back or eliminating sales to those who are accustomed to always shopping with a coupon.
So Bed Bath & Beyond has tried threading the needle, pleasing everyone and no one by gingerly cutting back on coupons without cutting back too much.
But now, Bed Bath & Beyond has made an important discovery that could solve its dilemma about coupons. Young people, it seems, aren't using them.
In recent comments to investors, company executives highlighted their online growth. "We gained approximately two million new online customers this quarter, and 42% of these customers were new to our brand," Chief Brand Officer Cindy Davis said. And crucially, these new customers "are six years younger on average than our existing customers and less likely to use coupons."
New young customers who don't use coupons? Problem solved! Just wait til older shoppers who cling to coupons fade away, attract more younger shoppers who happily pay full price, and Bed Bath & Beyond may not be known as the store that always offers coupons anymore.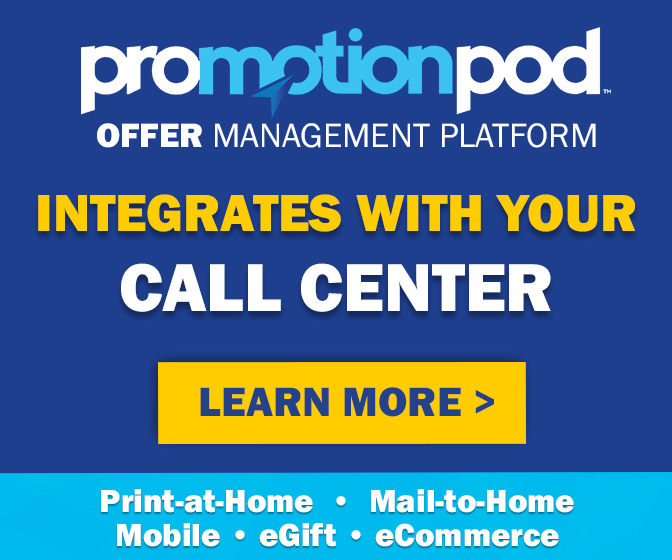 "We're embarking on a journey on how we use our resources more effectively and strategically," CEO Mark Tritton said. So, through "careful curation" and testing, "the coupon for us is a strength and it's an opportunity – used correctly."
As more customers shopped online when stores were closed during coronavirus lockdowns, Bed Bath & Beyond discovered that coupon use wasn't as prevalent among online shoppers as it was among in-store shoppers. So it sensed an opportunity.
"As we've opened up," Tritton said over the summer, "we've pulled back on coupons. We've pulled back on promotions. And we're seeing very good business as a result."
(Update: A day after this story was published, Bed Bath & Beyond Chief Merchandising Officer Joe Hartsig elaborated on the company's promotional plans in an investors conference, saying that the retailer has "an overreliance on the coupon, which, when used right, is an effective and very strategic asset. But we were flying blind without a radar, being fiscally irresponsible." As a result, he said, "we're building more disciplined processes to drive more effective and disciplined promotions." These comments set off the usual wave of media alarmism, with various articles fretting about the "end of Bed Bath & Beyond coupons," with little acknowledgment or awareness that the company has been discussing these plans for years now.)
While many retailers are struggling, Bed Bath & Beyond has actually done quite well lately. With people spending so much time at home, home furnishings are just what shoppers are looking for. And if they're willing to buy those home furnishings without a coupon – and if Bed Bath & Beyond can train its newer, younger shoppers to keep doing so in the future – its longtime struggle over what to do about coupons may resolve itself.
In the meantime, the retailer doesn't want to scare off its existing coupon shoppers. Coupons "will not disappear. It's part of who we are," Tritton promised over the summer. "We're just going to be more strategic in the management of it."
So if you come across a Bed Bath & Beyond coupon, you might want to use it while you can. And if you face the prospect of paying full price – you can blame those newer younger shoppers who never got the message that you should never buy anything at Bed Bath & Beyond without a coupon.
Image source: jjbers