Just when you got used to the revamped Kellogg's Family Rewards loyalty program, it may be about to undergo some major changes again – as a result of some newly-announced changes for the company itself.
Kellogg yesterday announced plans to split into three separate, independent companies. The flagship company will be built around snack foods and frozen breakfast items, like Pringles, Cheez-It, Pop-Tarts, Nutri-Grain and Eggo. A new, second company will focus on cereal brands like Frosted Flakes, Froot Loops, Special K, Rice Krispies and Kashi. And a third company will incorporate plant-based foods, anchored by the MorningStar Farms brand.
It will be business as usual for now, as the separation takes place over the next 18 months. After that time, Kellogg explains, "no company will have any operational or management control or influence over another," similar to how Kraft Foods separated into the grocery-focused Kraft and snack-centered Mondelez companies back in 2012. Even after the Kellogg's split, though, there will still be some consumer-facing overlap – the snack company, for example, will license certain brand names from the cereal company in order to continue marketing Rice Krispies Treats. And vice versa, when it comes to brands like Eggo cereal.
So what kind of overlap – if any – will there be with the current company's Kellogg's Family Rewards loyalty program? Will the three separate companies cooperate in running the program together? Will only one of the three companies inherit the program, with a reduced portfolio of participating products? Will there even be a Kellogg company anymore?
The current company isn't saying just yet. In a FAQ posted on a company website, and in comments to investors and the media, the topic of Kellogg's Family Rewards never came up. And Kellogg representatives didn't immediately have an answer as to the ultimate fate of the program.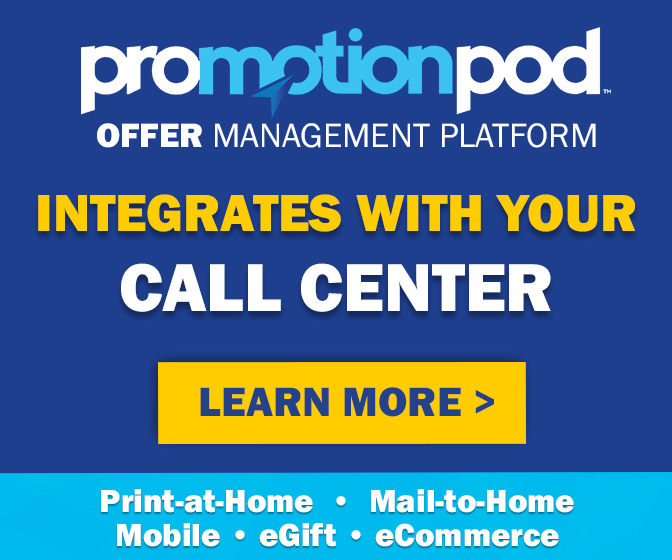 The company also isn't confirming any concrete plans for the fate of the corporate name. One might think the flagship company, which accounts for some 80% of all current Kellogg sales, would want to keep its flagship loyalty program and all the valuable consumer data it generates. But the Kellogg name is most closely associated with cereal, so if the spinoff cereal company retains the Kellogg name, it wouldn't make much sense for anyone other than Kellogg to operate a program called Kellogg's Family Rewards.
A coalition program that incorporates multiple manufacturers would not be unheard of. General Mills runs Box Tops for Education, for example, but other manufacturers like Nestle, SC Johnson and Reckitt Benckiser participate in the program. There's no precedent for Kellogg to incorporate other companies into its program, though – on the contrary, when Kellogg spun off its Keebler cookie brands in 2019, it booted Keebler cookies out of the program altogether, so participants could no longer earn rewards for purchasing Keebler cookie products.
Regardless of whether the Kellogg's Family Rewards name changes, or the program itself changes, it would hardly be the first time the program has undergone a transformation in its decade-long existence. KFR launched in 2012, and participants earned points by entering codes imprinted on product packaging. Points could then be redeemed for rewards, like Kellogg-branded merchandise or high-value printable coupons. Several years later, Kellogg eliminated the hard-to-read codes and allowed participants to earn points by scanning receipts showing the purchase of Kellogg products.
Then the program underwent a major transformation early this year, retiring the point system altogether and allowing participants to earn monthly "tokens" by scanning receipts, taking quizzes or participating in surveys, for a more modest selection of rewards. Printable coupons, which were initially not a feature of the new program, were returned to the site a short time later.
And now the program is poised to undergo yet another change. By the end of next year, will you only be able to earn tokens by buying Kellogg cereal? Or only snack foods like Pringles and Cheez-Its? Or will the program operate the same way, under a new name?
Only one thing is a sure bet – the program is unlikely to go away altogether. Kellogg says there are some 33 million program participants, scanning receipts and providing the company with plenty of data. "This gives us a huge advantage and understanding of our consumers' habits and attitudes," Kellogg's Chief Growth Officer Monica McGurk told a retail conference last year.
So whether you're scanning receipts for cereal purchases, taking quizzes about snack foods, or answering surveys about plant-based products, you may still be able to earn rewards for buying current, former or future Kellogg products. But the name of the program, and participating products, are anyone's guess right now. With a lot of pressing work to be done to create three distinct companies, the fate of the once-combined company's loyalty program is one of the questions that will have to be resolved. The company may not have answers yet – but it has 18 months and counting to figure it out.