Good news, if you've grown weary of tearing apart boxes of cereal or crackers, looking for a frequently-illegible code to enter for Kellogg's Family Rewards points.
Perhaps not so good news, if you've grown weary of snapping pictures of your store receipts with your smartphone – or if you don't have one.
Kellogg has unveiled major changes to its loyalty program, as it marks the three-year anniversary of Kellogg's Family Rewards. Gone (or soon to be gone) are the product codes imprinted on the insides of packages. In their place, you will need to scan your receipts, or link your store loyalty card, to earn points for Kellogg product purchases.
Kellogg has faced some criticism in the past, for cracking down on the number of coupons that rewards members could print, lowering the value of the coupons available, and raising the number of points needed to earn them.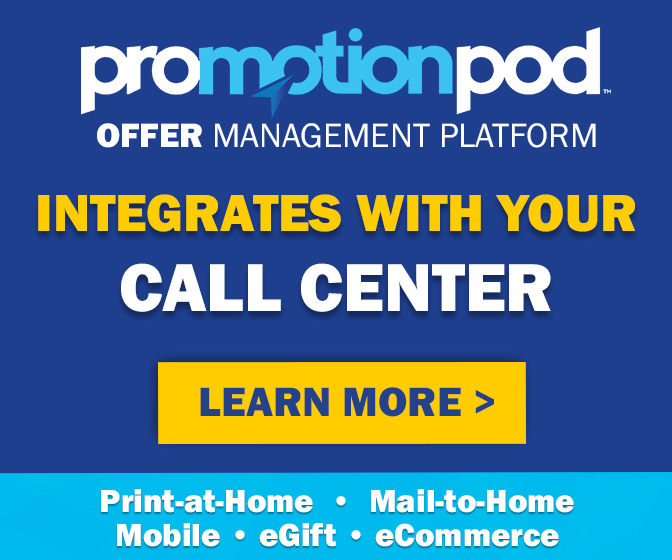 But those darn codes themselves have earned the most complaints. Not only did they require that you literally tear apart packages in order to find the alphanumeric codes, but they looked like they were printed using an ancient dot-matrix printer that was low on ink. D's and O's and C's and zeros all looked the same, for example, if you could even make out the characters at all.
So retiring the codes and automating the process would seem to be a step in the right direction.
Many coupon users and rebate aficionados are familiar by now with the process of scanning receipts in order to earn rewards. Apps like Receipt Hog pioneered the rewards-for-receipts model, and a slew of grocery-specific receipt-scanning apps like Checkout 51, Shopmium and Snap by Groupon followed. Meanwhile, SavingStar and Ibotta managed to link their rewards directly to participating stores' loyalty cards, eliminating the receipt-scanning step altogether for many shoppers.
The new Kellogg's Family Rewards will work just like that. If your store offers a loyalty card and is on Kellogg's list of participating retailers, all you have to do is link your loyalty card to your KFR account. Then, when you scan your card at the store, all of your Kellogg product purchases are automatically recognized and the point values for each product are added to your account.
Easy as that!
If your store doesn't have a loyalty card, or isn't on Kellogg's list, then get out your camera. You'll need to start taking photos of your receipts and submitting them on the KFR website, or via text. The process is very similar to the one you might be familiar with, if you use any of the various rebate apps mentioned earlier. Snap a photo of your itemized receipt (or multiple photos if it's a long receipt), upload or text it to KFR, and Kellogg will inspect the receipt, make note of the Kellogg products purchased, and add the applicable points to your account.
For loyalty card-using members, the new program is a snap. For receipt-scanning members, the hassle of taking and uploading those photos is a bit of a drag. And unfortunately for shoppers at some of the country's largest loyalty card-providing stores like Kroger and Safeway, both have opted out of linking their loyalty cards to KFR, just as they've declined to participate in Ibotta and SavingStar's card-linked programs. So even if you have a Kroger or Safeway card, you'll have to scan your receipts.
Even so, it probably beats trying to find and decipher those codes. There are, however, a few drawbacks:
While loyalty card purchases are registered immediately, store receipts must be uploaded within 14 days of purchase. So you won't be able to hoard codes, waiting for double-point offers or other bonus opportunities.
You won't be able to get extra points from friends or family who save codes for you either, unless they now send you their receipts.
Scanned receipts take from one to three days to process, so you won't get points added to your account right away.
If you're concerned about privacy, you may not want Kellogg snooping through your receipts and knowing everything you buy.
If you don't have a smartphone, you'll have to use a regular camera to photograph your receipts, and upload or scan them in order to get your points.
And if you don't have a camera, or a scanner, or a loyalty card from a participating store, well, you're out of luck.
Reaction among KFR members so far, depends largely on how strongly they feel about the above drawbacks. Many of those who can link their loyalty cards and have it all taken care of automatically, seem generally pleased. "So far so good, I really got exasperated sometimes trying to read those codes," one commenter wrote on KFR's Facebook page. "I love the loyalty card idea," added another. "This way I don't have to keep my husband and kids from thowing away the boxes before I have entered the codes."
Many would-be receipt-scanners, aren't as pleased. "I'm not into scanning receipts. It was fun while it lasted," one Facebook commenter complained. "The rewards given aren't compensation enough for the amount of time it will take to do that," another wrote. "I hate uploading my receipts," a third commenter chimed in, "there are too many apps to keep up with."
Still others are concerned about privacy. "Why would I want to give you all of that information??" one commenter asked. "I don't plan on continuing with KFR rewards. You don't need to see everything I'm purchasing," another wrote.
Kellogg says it will use the information on your receipts only to verify your purchases and to help "create special promotions and other offers." Unlike the rebate apps, which sell aggregated receipt data to manufacturers and retailers for market research purposes, Kellogg says the receipt information you send via the KFR program is for its own use only. "We have not and do not sell any consumer data, individual or aggregated," Dan Keller, Kellogg's Vice President of Consumer Loyalty, told Coupons in the News. "And we have no plans to share transaction data from receipts."
Full instructions for the new program are on the Kellogg's Family Rewards website, and for a limited time, you can earn bonus points just for learning about the new program and using it for the first time. Old codes are still valid, so you can still enter them for products you already have. And Kellogg promises that it will still offer bonus codes from time to time.
Users will continue to debate whether the changes are for the better, or worse. But Kellogg no doubt hopes to hear more comments like this one, from a Facebook fan: "I'm all for new and improved, and can't wait to try it out." You can't please all of the people all of the time. But if Kellogg can please enough of them, then disappointing the others may turn out to be just the price of progress.