So far this year, there have been at least 19 Sunday coupon inserts (not including the nonfood P&G brandSAVERs) that have contained zero food coupons. Not a single one. And if you had hoped to find them in your store's digital coupon gallery instead, you might have been similarly disappointed.
Couponers have been saying for years that offers for food products have been more and more difficult to find. Now, new figures on the number and types of coupons issued so far this year, bear out what couponers have been seeing every time they open their grocery store's app or their Sunday newspaper.
Kantar has released its latest midyear report on coupon distribution in the first half of 2022. Much of what it found won't surprise anyone who's been looking for good coupons lately, but it may surprise casual observers who assumed that rising prices and increased economic worries meant that couponing was about to come back in a big way.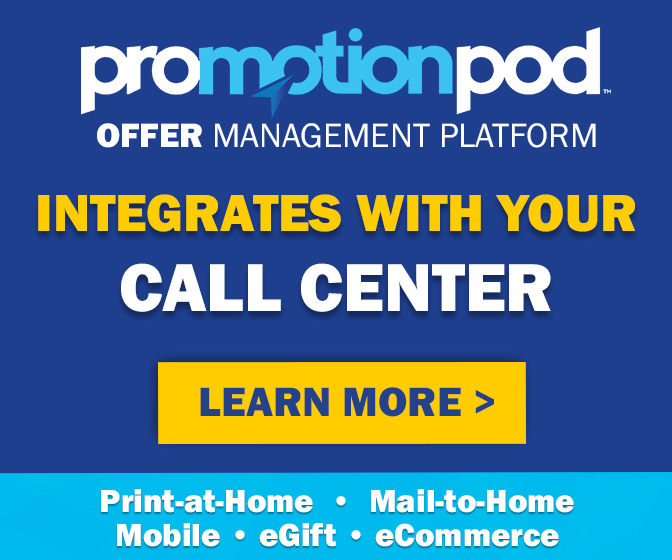 That erroneous prediction certainly hasn't come to pass. Kantar's figures show that coupon distribution has again declined dramatically, most categories of coupons have declined in value, and food coupons are harder to find than ever.
Overall, Kantar has calculated that 78.8 billion coupons were issued in the first six months of this year, down from the 94.5 billion issued by this time last year. That's a 16.7% decline – a huge drop that could lead to an unprecedented slump if there's not a serious reversal before the end of the year. Just compare that 16.7% decline to year-end figures from 2020, when coupon distribution went over a cliff during the darkest days of the coronavirus pandemic – the total number of coupons available back then dropped "only" 15.3%.
Much of this year's decline is attributable to there being far fewer food coupons, and far fewer coupons of any kind in the Sunday newspaper free-standing inserts (FSIs).
Years ago, there used to be a roughly even mix of food and nonfood coupons available, but that mix has been shifting toward nonfood for years. And now, Kantar reports that less than 12% of all FSI coupons available so far this year have been for food products – a new low. Food coupons used to be much more prevalent in digital, representing 65% of all available digital coupons this time last year. But so far this year, food's share in digital has dropped to just 54%.
Food coupons' decline accelerated during the pandemic, when many people avoided eating out and bought more food to prepare at home. With increasing demand and decreasing supply, food manufacturers simply didn't need to offer as many coupons anymore, when their products were flying off the shelves faster than they could be restocked anyway.
In no category has that been more apparent than cereal. The number of FSI coupons for cereal brands plummeted an alarming 73% in the first half of this year, as compared to the same time last year. Among the largest cereal manufacturers, Post hasn't offered an FSI cereal coupon in years. Labor and supply chain challenges forced Kellogg to sit out of the FSIs for the entire first half of 2022 (its first insert coupons of the year appeared only this past weekend). Quaker didn't offer a cereal coupon in a Sunday insert until June of this year. And after offering a couple of coupons at the beginning of the year, General Mills has now decided to quit offering FSI coupons altogether.
Instead, the top three categories for paper insert coupons are personal care, health care and household products, with every one of the top 25 product types seen in print coupons falling under one of those three categories.
Until now, the recent decline in paper coupons has been partially offset by an increase in digital coupon offers. But not so far this year. Digital coupon distribution has also declined – only by 4.2%, but the fact that it declined at all is noteworthy, since it's typically experienced a steady rise. A decrease in food offers also drove digital coupons' overall decline. Digital food coupons dropped by 15%, while digital nonfood offers perked up by 13%, in what Kantar calls "an unexpected shift." Dry grocery is still the largest digital coupon category, but the nonfood categories of household products and personal care are now second and third on the list.
If the overall number of coupons aren't meeting shoppers' needs, coupon values don't seem to be either. Among digital offers, both food and nonfood face values have declined so far this year. Food coupon values decreased by a couple of cents to $1.49, while nonfood values dropped 12 cents to $2.11. Among paper coupons, food coupon values fell 14 cents to $1.47, while paper nonfood coupons were the only category to see an increase in average face values, up 14 cents to $2.96.
So how long can the number, the value and the percentage of food coupons continue these types of declines? Every time it looks like we've hit bottom and coupons are ready for a comeback, another wrench is thrown into the works. Several years ago, a humming economy meant many shoppers simply weren't seeking out as many coupons anymore. Among those who did, the coronavirus pandemic put a damper on their couponing activity. Later, supply chain challenges prompted many manufacturers to focus on keeping up with demand rather than issuing coupons for products they couldn't keep in stock. And now, surging inflation means many brands can't afford to discount their products even if they wanted to.
But they may not be able to afford not to, for much longer. Retailers are reporting that more shoppers are abandoning higher-priced national brands and switching to store brands. That's prompted at least one manufacturer, the Campbell Soup Company, to publicly announce plans to ramp up its promotional activity in order "to strengthen competitiveness and combat private label trade down."
The number of coupons, and particularly the number of coupons for products you can actually use to feed your family, have been declining for years, long before the current economic climate. So we may never get back to the days when many hundreds of billions of coupons were issued each year, half of which were for food items. But if things improve just a little bit in the back half of this year, preventing us from hitting a brand-new bottom – it's a start.
Image source: cpyles