Most who make purchases at a convenience store know that convenience usually comes at a cost. But that's a price that inflation-weary shoppers are increasingly unwilling to pay – unless convenience stores start offering more coupons and deals.
So some coupon providers are trying to make it easier for convenience store customers to save.
A recent report by the market research firm IRI found that convenience stores' share of the overall retail market is slipping, as nearly one in five shoppers say higher convenience store prices are keeping them away. Others simply have less money to spend on convenience items because of higher gas prices, while still others say they're driving less so they're just not visiting gas station/convenience stores as often.
Those who are, are looking for deals. More than half of shoppers who say inflation is affecting their shopping habits say they're looking for more promotions in convenience stores. But three out of five say they've noticed fewer items are being promoted.
IRI's data confirm that convenience stores are offering deeper discounts overall, but fewer of them. While the total dollar value of convenience store deals has increased as compared to the same time last year, the total number of promotions has declined slightly. In the second quarter of this year, 16% of convenience store sales were on deal, as compared to 24% among all other retailers.
The retail location technology company Bluedot conducted its own survey recently. It found that, unsurprisingly, snacks are the most-shopped category in convenience stores, with 51% of shoppers saying that's their go-to convenience store purchase. But 20% say they also often buy grocery items.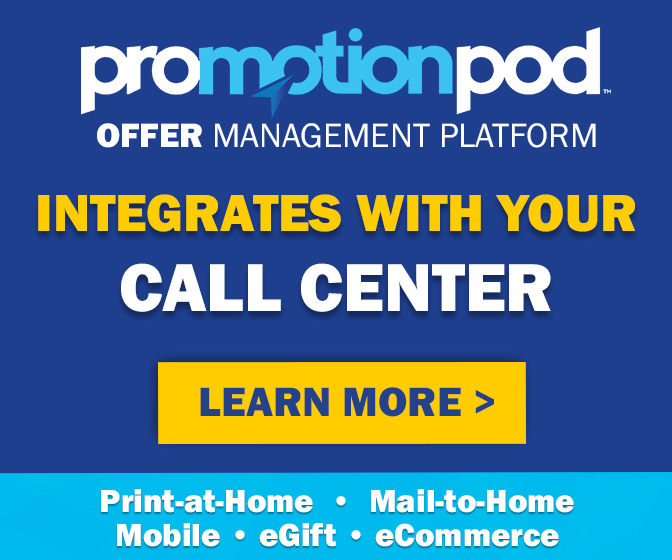 And you're not exactly going to drive to the gas station with a fistful of grocery coupons from the Sunday paper. So offering savings for convenience store shoppers, requires some more creative solutions.
The coupon technology company ICN and coupon provider PromotionPod have collaborated to offer in-store mobile coupons in thousands of convenience stores across the country. Unlike universal mobile coupons that are currently in development, these mobile coupons use existing technology to give shoppers discounts on the spot.
In-store signage is used to promote a coupon offer, which a shopper can access by scanning a QR code with their phone. Upon activating the offer, a single-use mobile bar code is generated that's only valid that very day, for that user. A shopper scans it at the register, gets their discount, the bar code is marked as used, and the retailer and manufacturer get real-time data about their promotion's performance – how many shoppers have scanned the QR code, how many have activated the offer, and how many end up using it to purchase a product.
PromotionPod says it's seeing average redemption rates of about 50% so far for the offers it's made available on behalf of its manufacturer clients. ICN, which provides the coupon authentication and settlement services, says it's already working with eight convenience store chains with more than a thousand locations, and aims to be up and running in about 5,000 locations by next year.
Capturing shoppers' attention with coupons in a convenient format could help make the difference between a sale and a missed opportunity, as increasingly cost-conscious customers spurn higher prices and look for deals. Bluedot's survey found that seven out of ten gas station customers say they sometimes or always enter the convenience store when pumping gas. And many are looking for discounts – a third look to the convenience store's app for deals or coupons, while another third would like to see exclusive deals or coupons displayed on digital screens at the pump.
Now, convenience store shoppers can keep their eyes out for in-store coupons they can scan with their phone. Then they just might find that it's not just shopping at convenience stores that's convenient – saving money there can be, too.
Image sources: 5-hour Energy Retailer Rewards / PromotionPod