Allegations that Dollar General is regularly overcharging customers are getting a lot more interesting – and frequent. The dollar store chain is now a defendant in at least three separate lawsuits, accusing it of routinely charging more for items at the register than the price tag on the shelf indicates.
And in a new response to one of those lawsuits, Dollar General says mistakes happen – and there are better ways to rectify pricing errors than filing lawsuits.
Alleged pricing discrepancies at Dollar General first gained public notice when Ohio's Attorney General announced it was filing a lawsuit earlier this month, accusing the retailer of engaging in a pattern of "deceptive pricing." But, it turns out, two separate lawsuits filed by Dollar General customers – represented by the same law firm – actually preceded the Attorney General's case.
Last month, New Jersey resident Ryan Button filed a proposed class action lawsuit against the dollar store chain. A day later, Ohio resident Norman Husar did the same. Both of them accuse Dollar General of "regularly charging… a higher price at the register than the price of merchandise advertised on the shelves."
In Button's case, he said he would frequently shop at his local Dollar General on Saturdays, when the retailer offers a weekly "$5 off a $25 purchase" store coupon. He'd plan his purchases to just barely exceed $25 in order to qualify for the discount – but began noticing his totals were higher than they should have been. So he began keeping track, and taking photos, of the prices on the shelf and the prices he was charged at the register and on his receipts.
From May though July of this year, he says he was overcharged ten times. In one case, the shelf price for a 12-pack of Diet Dr Pepper was listed at $6.75 each, or two for $9 – and he was charged $5 for two. Most of the overcharges were minor, ranging from 5 to 75 cents, for a total overcharge of $3.50. But if those were the overcharges he noticed – what about the overcharges he, and other customers, didn't?
Husar similarly tracked prices from July to September of this year. He shopped at seven different Dollar General stores, and noticed 16 overcharges. Most, again, were minor – typically less than $1 per item – but in percentage terms, an overcharge could be as high as 35%, as in the case of a $1 pack of gum for which he was charged $1.35.
It appears, both lawsuits concluded using identical language, that it is Dollar General's "policy and practice to charge a higher price at the register for merchandise than the price advertised on the unit price labels for the same merchandise on the shelves."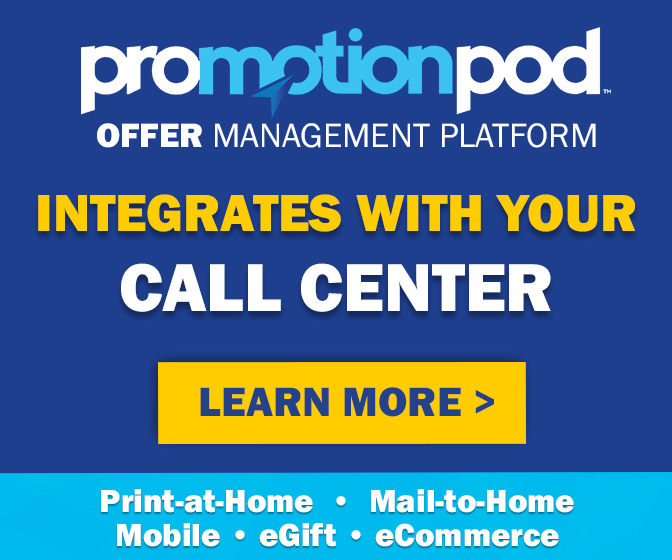 Dollar General so far has not responded to Button or the Ohio Attorney General's lawsuits. But it has now responded to Husar's accusations, claiming he was not harmed because he knew he was being overcharged, and chose to sue instead of asking for a price adjustment at the register.
"He does not allege that he ever notified any employee about these pricing discrepancies or asked Dollar General to honor the shelf prices," Dollar General's response reads. "Instead, Plaintiff kept quiet, continued to shop at various Dollar Generals, took 51 photographs of the shelf prices and his receipts," and then filed his lawsuit. "Such behavior is not consistent with being surprised by a price discrepancy – it is consistent with entering into these purchases with eyes open and expecting a price discrepancy."
So does the fact that Husar knew he was being overcharged absolve Dollar General of responsibility for overcharging him? Dollar General admits that it may have made mistakes. "It is virtually impossible for a retailer to have 100% accurate shelf-pricing all of the time – some error is inevitable," its response reads.
And some of the burden of double-checking prices was on Husar himself, Dollar General claims. The cash register display showed the prices as they were being rung up, and the receipts Husar received showed the prices he paid. So if Husar was so familiar with the prices on the shelf, Dollar General said, he could have flagged the pricing discrepancies right away.
Plus, Dollar General says it already has policies in place to address just such concerns. In situations where "a difference between… prices may occur, resulting in an inadvertent overcharge to the customer," the retailer says its policy states that "Dollar General will honor the lowest price." Husar "could have requested that this policy apply," Dollar General argued, or he could have taken advantage of Dollar General's return policy.
So Husar has no case, Dollar General concludes. The price discrepancies he experienced "if true, merely reflect the real-world reality that it is virtually impossible for a retailer to match shelf pricing and scanned pricing 100% of the time for all items," the retailer argues. "Perfection in this regard is neither plausible nor expected under the law." The law allows for a pricing error rate of up to 2% of all items offered for sale, and Dollar General says Husar's lawsuit fails to show that any alleged price errors exceed that level.
The lawsuit from Ohio's Attorney General makes precisely that claim. But Dollar General hasn't responded to that one yet.
In Husar's case, he's accusing Dollar General of violating several consumer protection laws, and unjust enrichment. He's seeking class action status on behalf of himself and any other affected Ohio Dollar General shopper, plus damages to be determined at trial.
Mistakes do happen. But when are they forgivable, and when are they illegal? The answer may soon be up to a judge and jury – or, as it turns out, three judges and juries. And counting.
Image sources: Dollar General/Ryan Button