It was certainly one of the more unusual coupon-related lawsuits in recent memory. But we'll never know how a jury would have reacted to the case of a BJ's Wholesale Club shopper who claimed she was injured after slipping on errant coupon books – because the two sides have agreed to settle their dispute.
Kathleen Gallagher of Philadelphia has dropped the federal lawsuit she filed against BJ's late last year, after telling the court she and the retailer have agreed to a settlement, the terms of which were not disclosed.
Slip-and-fall lawsuits are fairly common, filed by injured shoppers who accuse retailers of failing to clean up a slick spill or a floppy floor mat. But a lawsuit claiming coupons caused an injury certainly made for a novel case.
Gallagher said she went shopping at her local BJ's store back in October 2020. While walking through the parking lot back to her car, she "suddenly, without warning, slipped and fell on a glossy BJ's Wholesale Club coupon mailer that was lying on the ground," her lawsuit claimed. She said she ended up fracturing her hand and undergoing multiple surgeries.
BJ's, she argued, was responsible for ensuring that its property "remained free of slip and fall hazards," and therefore bore responsibility for her injuries.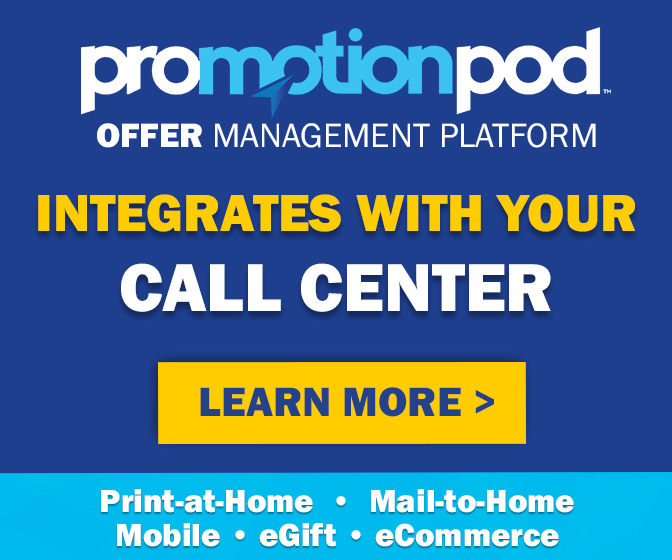 BJ's responded by pointing out that it doesn't own the parking lot, so cannot be held accountable for failing to keep it clean or free from hazards. Nevertheless, Gallagher said BJ's should have known that their coupons were likely to become litter, no matter who owned the property where they ended up.
BJ's coupon books are "frequently mailed to all of their customers and also provided to invitees inside the store, when they arrive and when they exit," Gallagher argued. The sheer number of coupon books, combined with the fact that BJ's "does not provide bags for shoppers to carry their purchases in, thereby increasing their chances that its mailers would be discarded and/or dropped as invitees leave the store," meant that BJ's should have known that the parking lot "would be routinely littered with these coupon mailers."
And those glossy coupon books are apparently really slippery!
Is it any wonder why BJ's has been talking up digital coupons lately? "Nobody loves paper coupons," CEO Bob Eddy said last fall. "70% of our coupons are now clipped digitally," Chief Membership Officer Tim Morningstar said earlier this month. "This is up from 20% in 2019."
Those comments came a couple of years after BJ's did away with its paper coupon booklets altogether during the early months of the coronavirus pandemic. It eventually brought them back, but gone are the days when "our primary promotional product was paper coupons," Eddy said. "We'll continue to make investments in our digital properties and I believe that our members will reward us for doing that."
Reward them, perhaps. Sue them, probably not. For all the debate over the merits of paperless versus printed coupons, one thing is for sure – no one is going to slip and fall on a digital coupon.