Jaded couponers might say that coupon inserts these days aren't worth stealing or selling. But they were back in 2019, when a trio of Texans was caught with pallets of stolen inserts. And now this family of couponers has found out its fate.
34-year-old Andrew Alfaro, his mother, 56-year-old Sandra Hull, and stepfather, 52-year-old Phillip Hull (pictured above, left to right), all of Killeen, Texas, were sentenced yesterday, some three and a half years after their arrests. The three had pleaded guilty late last year to felony theft, as part of a plea agreement that reduced their potential penalty to up to two years in prison and a $10,000 fine. Instead, they've been ordered to pay $20,000 in restitution and sentenced to five years of deferred adjudication probation, which will allow their convictions to be erased from their criminal records if they stay out of trouble.
Alfaro was an employee of the Killeen Daily Herald when the newspaper noticed back in 2018 that coupon inserts meant to be included in Sunday editions of the paper were going missing. The apparent thefts escalated to the point that two entire pallets of coupon inserts, worth some $22,000 apiece, disappeared in September of 2019.
So the newspaper's operations manager consulted surveillance footage to see where those coupons went. The manager reported seeing Alfaro on video in the newspaper's warehouse, picking up the pallets with a forklift, and driving them to a pair of vehicles waiting outside.
That prompted the operations manager to get police involved – but that wasn't the only evidence she had, since she had also done some investigating of her own. "She had been concerned about missing pallets of flyer inserts for some time," the police incident report explained, "so she had placed a GPS tracker in some of the pallets." And early one morning, one of the trackers alerted her that the pallet was on the move.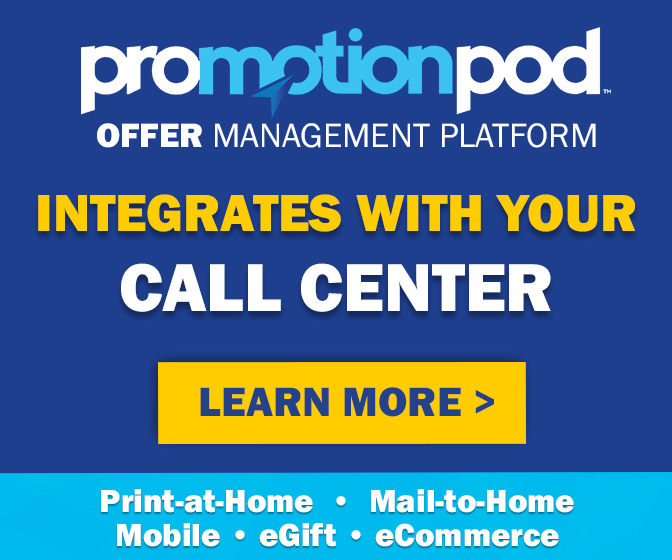 She pinpointed the pallet's location to an address that turned out to belong to Alfaro's mother and stepfather. Police searched the home and discovered "an extremely large pile of flyer inserts on the floor."
Alfaro admitted taking the inserts and "knowing that it was wrong" (and just in case he didn't, the operations manager pointed out that there were signs in the warehouse stating that removing inserts is forbidden.) He told police that Sandra and Phillip Hull were the drivers of the vehicles to which he was seen delivering the coupon inserts, and that they "commonly came to the Killeen Daily Herald before work hours to transport flyer inserts that Andrew Alfaro took from the warehouse."
The inserts apparently ended up for sale online, where Sandra Hull ran a Facebook page under the name "Sandra Clip," offering inserts to paying customers. "One of our fellow Texas Fairies was arrested today," a member of a Facebook coupon group warned others online after Hull's arrest. "Her whole house was raided and computers, cell phones and paperwork were all confiscated… I would suggest if you are in her groups, get out ASAP."
The case is yet another example exposing the reality behind the murky business of online coupon insert sales. Many coupon "fairies" and "clipping services" offer individual coupons or whole inserts for sale, even though newspaper and insert publishers insist the only way to legitimately obtain coupon inserts is by receiving them inside newspapers or in the mail. While it is theoretically possible to purchase thousands of Sunday newspapers in order to obtain thousands of coupon inserts to resell, many insert sellers get them the easy way – by stealing them, in bulk, or obtaining them from "suppliers" who have jobs that allow them access to pallets of inserts the way Alfaro did.
Sandra Clip's coupon insert business is long gone now, and her onetime customers have moved on. Those customers may have managed to save some money on their groceries thanks to Sandra Clip's services. But now she, her husband and son will be paying the price for that misguided generosity for some time to come.
Image sources: Bell County Jail