Lori Ann Talens currently makes $13.80 per month as a dishwasher in federal prison. So it's going to take her a very long time to earn enough to pay the $31,864,089.94 that she and her estranged husband owe the dozens of manufacturers they defrauded as part of an elaborate counterfeit coupon scheme.
She says she can't do it. But a federal judge says she's going to have to.
The judge has denied Talens's request that her restitution payment plan be reduced to $25 per quarter, or deferred altogether until after she serves her 12-year sentence, for creating and printing tens of millions of dollars' worth of counterfeit coupons and selling them online.
"My parents used their life savings to give towards my restitution and… attorney fees of over $120K," Talens wrote in a letter to the court. "Due to inflation and caring for my children full time," she explained, her parents "are facing hardships." And "with my wages being as it is, I am facing hardships as well."
Prosecutors pointed out that Talens was originally ordered to pay "not less than $500 per month," from her own funds and those supplied to her by family or friends. As of last fall, though, more than a year into her sentence, she had paid a total of $183. Prosecutors urged the judge to reject her new proposal, arguing that she was "asking the court to impose a new in-custody payment plan that was not part of her sentence."
The judge agreed, ruling last week that "there is no mechanism for the court to provide the requested relief." She would need to work with the Federal Bureau of Prisons, he said, to come up with a payment plan "that appropriately balances her needs and her restitution obligations."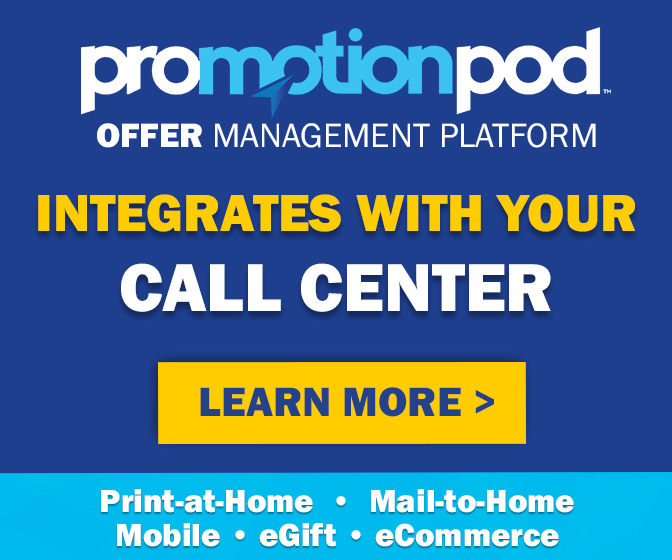 So one way or another, more than a hundred manufacturers who lost millions to Talens's counterfeit coupon scheme will be getting their money back – eventually. Even if it takes decades, which it very well might.
Talens and her husband Pacifico were charged with wire fraud and mail fraud back in 2021. For at least three years, prosecutors said Lori Ann Talens used a home computer to design and print counterfeit coupons, featuring "inflated values, far in excess of what an authentic coupon would offer." With her husband's help, she sold them online and mailed them to customers across the country, who used them to defraud retailers and manufacturers by getting tens of millions of dollars worth of merchandise for free or close to it.
Months later, the two pleaded guilty and received stiff sentences – Pacifico Talens was ordered to serve more than seven years in federal prison, a then-record-long sentence in a counterfeit coupon case. Lori Ann Talens then broke that record, with an even lengthier sentence of 12 years behind bars.
Not only that, but the two were ordered to reimburse the manufacturers whose coupons they counterfeited. From $9 million in losses suffered by Kimberly-Clark, to $5 in losses from a single coupon for Beyond Meat, prosecutors tallied up more than a hundred manufacturers' losses and came up with the figure of nearly $32 million in total.
And to pay off millions of dollars in additional penalties, they were forced to forfeit nearly everything of value they owned – including their Virginia Beach home. And all of that is on top of having to forfeit their freedom.
"I know that what I was doing was wrong," Lori Ann Talens acknowledged in a jailhouse interview for a TV true-crime show last summer. As she's had time to reflect, "I really want to be with my family," she said. "It's very heartbreaking because I can't hold them, I can't touch them, I can't comfort them." Her senior citizen mother has had to go back to work as a cashier to help pay her daughter's legal fees and restitution. And her young kids are having to grow up without their parents.
So crime can certainly be lucrative, at least until the criminals get caught. And then, the criminals themselves aren't the only ones who suffer the consequences.
Image source: FBI