Typically, when your paper coupon is scanned at the checkout, or you scan a loyalty card or enter your phone number to redeem a digital coupon, you simply get your discount and away you go. But there's a lot happening in the background to allow for that to happen. And now those processes are front and center in a legal dispute between two leading coupon companies.
The digital coupon provider and coupon processing company Inmar Intelligence has filed a federal lawsuit against the coupon provider and former Coupons.com owner Quotient Technology, accusing it of infringing three patents related to how coupons are processed and settled.
Inmar and Quotient are direct competitors in the digital coupon business, with each company running the digital coupon program for various retailers. Inmar is also one of the industry's major coupon processors, managing the coupon validation and reimbursement process.
That process begins when you redeem a coupon and the retailer gives you the discount. But then the retailer has to take steps to get reimbursed by the manufacturer that offered the coupon. The traditional way of doing it with traditional paper coupons involves collecting all the coupons redeemed, shipping them off to a central warehouse, counting and collating them, reimbursing each retailer on behalf of each manufacturer, and denying reimbursement if any coupon is found to have been improperly accepted.
But Inmar says its patented systems "revolutionize coupon processing" for both paper and digital coupons, "leveraging technology to bring speed, automation and accuracy to the complicated process of managing coupons." And it accuses Quotient of doing the same thing, using Inmar's patented systems without authorization.
In the lawsuit, filed this past Thursday, Inmar explains that it has the exclusive license to three patents issued to Intelligent Clearing Network (ICN), which offers "real-time validation, fraud prevention, execution, clearing, and settlement… eliminating the complexity of the antiquated settlement process." Instead of waiting weeks or months for coupons to be validated and reimbursed, Inmar says it uses ICN's patented systems to validate coupons instantly, as they're scanned at the checkout. The system also gives manufacturers real-time insights into how their coupon campaigns are performing, so they know exactly how many of their coupons are being redeemed, and where and when they're being used.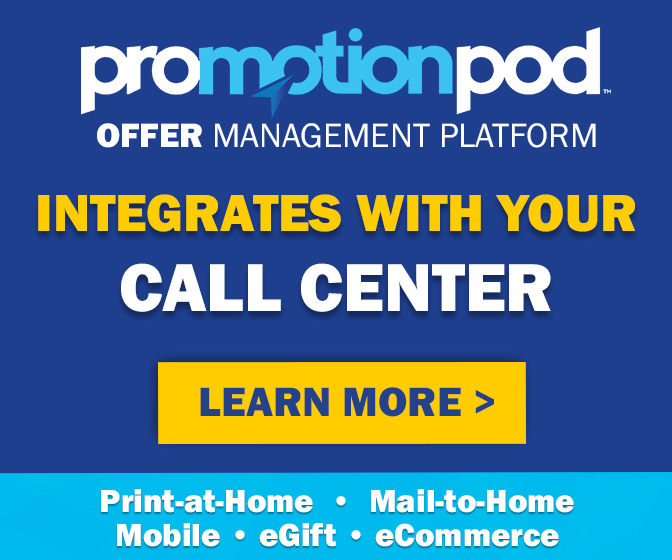 Inmar says Quotient uses the same methods described in ICN's patents to process its own digital coupons. "Quotient shares and/or uses the user's loyalty card program ID or account information to collect information and review the purchase data associated with a linked account and automatically identify qualifying purchases that match any activated offers associated with the user account and apply coupons or rewards," the lawsuit states. It goes on to quote Quotient's own marketing material, which states that "the retailer uses our couponing services to look up the user and the coupons clipped and gives instant discounts redeeming the coupons directly at the (point of sale) without having the user to remember to bring that old paper coupon."
Inmar declined to comment on the litigation. Quotient and its new owner Neptune Retail Solutions (which completed its acquisition of Quotient last week, two days before the lawsuit was filed) did not respond to requests for comment. Inmar says Quotient was notified back in July about its alleged infringement, and Quotient didn't respond to that, either.
The lawsuit comes six years after Quotient helped fight off similar but unrelated claims involving patents and digital coupons. A technology company had sued several retailers, claiming they were infringing patents related to "tracking and processing… in-store discounts" linked to "a membership card including a unique customer identification code." Quotient stepped in to challenge the validity of the patents' claims, which a patent appeal board ultimately found to be "obvious" and "unpatentable," thereby invalidating the lawsuits.
Quotient called that case "baseless litigation" and said the appeals decision represented a victory for "all retailers with digital couponing programs."
This latest case involves different claims, though. And they're not coming from a relatively unknown tech company that happens to hold several patents later found to be invalid, but from one of Quotient's main competitors. Inmar is seeking a judgment declaring that Quotient has infringed the patents at issue, plus an unspecified amount of damages, costs and fees.
Inmar claims its systems make it "easier for retailers to get paid, brands to track effectiveness, and consumers to save money." It may now be up to a jury to decide whether Inmar's patented systems are making it easier for one of its main competitors to do the same.