In the early weeks and months of the COVID pandemic, the frozen food department was arguably the most popular place in the grocery store, aside from perhaps the toilet paper aisle. With grocery prices soaring since then, though, we've been changing our shopping habits. And frozen food sales are experiencing some of the steepest declines of any grocery category.
So how to encourage us to buy more and fill our freezers again? How about better, deeper and more creative promotions?
That's one of the recommendations in the latest biennial edition of the Power of Frozen in Retail, a new report from the American Frozen Food Institute and FMI – The Food Industry Association.
"Frozen foods' core strengths are price and convenience," the report states. But price hasn't been much of a selling point lately for frozen foods. "Shoppers pay 25%-30% more for groceries than they did three years ago," the report notes, and the rate of inflation for frozen food has been slower to moderate than in other categories. As a result, we're buying 5% fewer frozen food products than we did a year ago, making frozen second only to seafood as the grocery category seeing the steepest sales declines.
And it's not for lack of interest. 30% of shoppers said they've expanded their freezer capacity since the start of the pandemic, and 59% would like to, saying they would buy more frozen food if they had the freezer space.
But rising prices are still a critical factor. More than a quarter of all frozen foods are currently sold on promotion, up 14% from last year. "In the past 52 weeks, sales promotions have made a comeback in number," the report points out, "but the depth of promotions is still lacking." And that's one of the main reasons that many deal-seeking shoppers are turning away from frozen foods.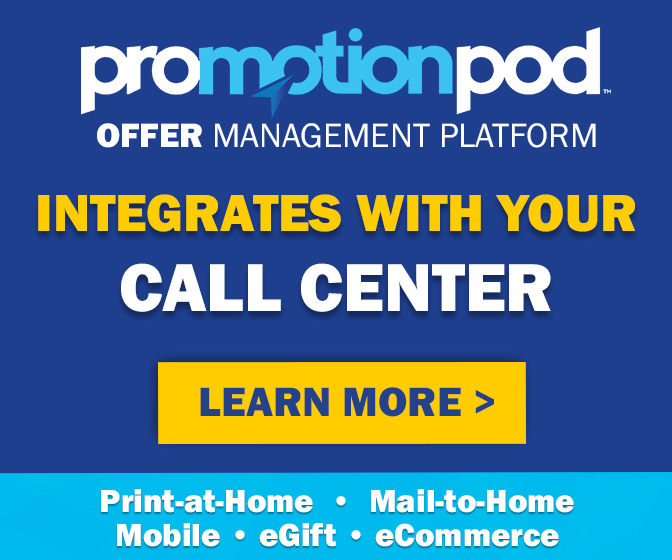 "Consumers' first and foremost money-saving measure across departments is looking for sales promotions," the report continues. "Frozen food is no different." 80% of shoppers surveyed say a sale can get them to buy a frozen food product they hadn't planned to, or buy more of something than they normally would. 77% will switch brands if an alternative is on sale.
And shoppers aren't just hoping to stumble upon savings opportunities in the store – they're seeking them out. 70% say they check frozen food promotions at their main store before shopping, and 58% compare frozen food promotions across different stores. Once they hone in on the store where they plan to shop, 76% will compare different brands' prices and promotions in store before deciding what and whether to buy.
"Sales promotions are more powerful in driving sales than two years ago," the report advises brands and retailers. "Good prices or promotions are the best way to incentivize consumers to try something new," and "driving trial is crucial to turning around the frozen food performance."
And effective promotions aren't necessarily limited to offering a coupon or a weekly sale price. The report suggests "meal deal promotions, or mix-and-match discounts," or simply "pointing out the very favorable cost-per-meal versus restaurants" that frozen foods can provide.
Promotions on national brands in the grocery store are particularly important for both brands and grocery retailers, as shoppers increasingly seek out lower-priced alternatives to both their favorite brands and their favorite stores. Only 16% of shoppers said they usually buy national-brand frozen foods, while the rest are open to buying store brands to save money. And as more shoppers seek out cheaper and more convenient retailers than their local supermarkets, 76% said they would buy more frozen foods if a wider selection were available at convenience, drug, dollar and discount stores.
A few years ago, shoppers turned to frozen foods because they were convenient. Now they appear to be turning away from frozen foods because they're costly. Price promotions have been slow to bounce back to pre-pandemic levels, but according to this report, promotions may be just what it takes to ensure shoppers start filling up their freezers again – and don't give the frozen food department the cold shoulder.
Image source: Matthew Rutledge