As earnings continue to free-fall at JCPenney, nearly a year into its "no more coupons, no more sales" strategy, the store's management continues to insist it's on the right track. That is, if you consider a loss of several billion dollars to be the "right track." But hey, they're giving away free buttons, and haircuts for the kids!
The company Friday reported that sales fell 27% in the third quarter. Altogether, sales so far this year have dropped off $2.7 billion. The Wall Street Journal points out, that loss is "nearly equivalent to the annual revenue of store chain Saks Inc."
The earnings report comes as JCPenney struggles to convince customers that its new pricing model, without coupons and discounts, is superior to the old way of doing things (read: "JCPenney Coupons and the CEO: Only One Can Survive"). Customers aren't convinced, and neither are analysts. They were anticipating dismal results, but as one analyst told the Washington Post, "I expected horrific but this was worse than expected." Another analyst told Forbes, "At first blush, the JCP print is not very pretty. At second blush, the JCP print might be even worse than the first blush."
CEO Ron Johnson, who once called coupons "a drug" (read: "JCP's CEO on Coupon Love: 'I Didn't Understand That'") is sticking with the company's "Fair and Square" everyday low pricing. No coupons, no sales – except when there are coupons, and sales. Last month, JCPenney emailed "$10 off your purchase of $10 or more" coupons to customers (read: "JCPenney: Reversing Course on Coupons?"). At the time, a company spokesperson denied that the offer was a coupon at all, calling it "a gift" that "is no way a reflection of a departure from our Fair and Square everyday low prices."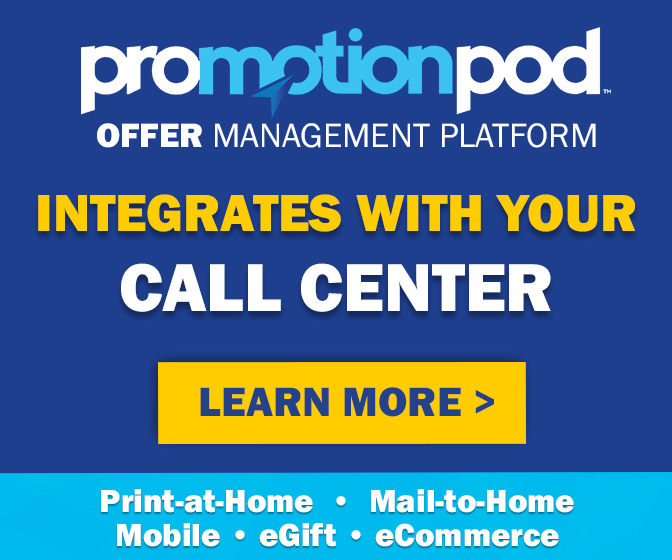 Johnson comically expanded on that thought Friday, in discussing the latest earnings report: "I, for years, have given my son a birthday card and put in a $10 bill. He has never said, Dad, thanks for the coupon. He says thanks for the gift." Never mind that his son might actually say, thanks for all the thought you put into my "gift" – and besides, you're worth nine figures, this is all you can offer? "You may call it what you want," Johnson continued, "but this is not a change in the strategy. It's just smart business."
What the coupon gift was, was an effort to help lure customers into JCPenney's remodeled stores, during a quiet period in which Johnson acknowledged that coupons used to come in handy. "Post-Labor Day through Thanksgiving is the longest period in retail without a natural event" to draw in customers, Johnson said, "and quite frankly what we learned is that our former promotional model with couponing was able to bring people into the store during a period when they naturally wouldn't come."
So the company tried offering free haircuts for kids in August, and then free family portraits. On Monday, the company will announce details of a holiday contest (though details have already leaked in JCPenney's Black Friday ad) in which employees will hand out free buttons to customers. Each button has a promotion code, which customers can enter on the company's website to see if they've worth a prize. Among the prizes: "holiday certificates" for $5 or $10 off a purchase. That's "certificates", not "coupons". (Read more about the promotion here: "Score Big Black Friday Coupons Without Having to Shop on Black Friday").
It's another gimmick aimed at luring in customers who used to be lured in by coupons and sales. But the problem with abandoning coupon-loving customers to appeal instead to gimmick-loving customers, is that "the core customer has not returned," writes Forbes' Walter Loeb. "Intentional abdication of a customer base is wrong unless a new customer is ready to step in."
Oh, and Black Friday will also feature a sale – even though the company doesn't do that anymore. With its "don't call it a coupon" coupon, the gimmicks and now the Black Friday sale, JCPenney is "backtracking on its no promotion strategy, confusing customers," analysts at Deutsche Bank concluded. Johnson defended the decision to backtrack just this once on its no-sales rule. "On Black Friday, as we said before, we will run our only sale of the year," he said. "It's an American tradition."
An American tradition. Just like coupons.