It's too soon to call it a smashing success, or a colossal failure, but just about everyone who's stepped into a Walgreens
over the past few months seems to have an opinion on the drug store chain's new Balance Rewards loyalty program. Regardless of what you might think so far, Walgreens
wants you to know that it's just getting warmed up.
With more than 50 million people now signed up, Walgreens
' four-month-old program is already closing in on CVS's 12-year-old ExtraCare rewards program as the largest drug store loyalty program in the country – though Walgreens
has even grander ambitions of becoming the largest loyalty program on the planet (read: "Drug Stores Duel For Your Devotion"). "At one point in time," Walgreens
' CFO Wade Miquelon said on Thursday, "we were enrolling 200 people per store, per day."
But how does one measure success: by the number of members, or the number of engaged members? A Balance Rewards status update last month (read: "Walgreens Balance Rewards: Many Have Signed Up, Few Have Cashed In") included the curious statistic that only about 5% of members have actually redeemed any rewards so far. Members earn points for buying certain products, which then can be redeemed for cash off future purchases. The low redemption rate suggests that most people either don't have enough points to earn any rewards, or are choosing not to redeem them yet.
In an apparent effort to encourage more members to start using points, Walgreens
ran a four-day promotion last month, offering 2,500 additional points if you redeem at least 10,000 points. A Walgreens
spokesperson wouldn't offer specifics on whether that helped to move the needle on redemption, but indicated that there could be more promotions like that in the future. "Until recently, the focus was on customer enrollment," Walgreens
' Mai Lee Ua tells Coupons in the News. "Today, given that our members have had the opportunity to accumulate points, we can begin to place resources behind engagement and redemption activity."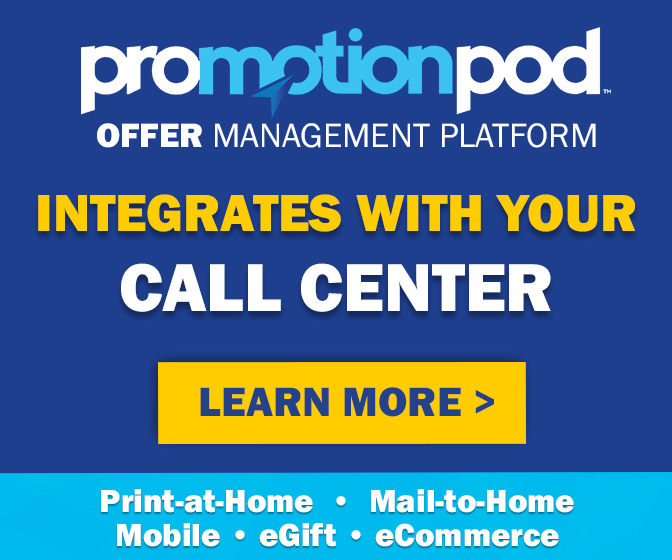 "We're getting a critical mass of people that are now hitting redemption phase," Miquelon noted. "When you're signing up 200 people a day per store, and they're gaining points but they can't use points, it's not a lever. But when you have… millions of people that can redeem and redeem in a big way, and you have their information and you know what they might prefer, that's where you get the benefit. And I think we're just now entering into that phase."
Part of that phase is expected to include targeted offers to individual customers, similar to Safeway's "Just 4 U" loyalty program, which offers specific, unique discounts to customers based on their spending habits. "We can target in on the most loyal customers," said Miquelon, "and reward them to drive a much bigger basket" – i.e., get them to buy more stuff.
So will that be enough to get more members to fully participate? Loyalty marketing expert Brian Woolf, who wrote a recent article analyzing Balance Rewards, isn't so sure. "It is a little surprising that only a small percentage of the cardholders have returned to redeem points" so far, he tells Coupons in the News. "I suspect it may be because they have a double-barreled program" that offers both immediate price reductions, and points. He speculates that "most customers are going in and focusing on the price reductions, not paying too much attention to the points."
Many infrequent Walgreens
shoppers have complained they're not interested in keeping track of points, and would prefer not to sign up for yet another loyalty program. But they have to, in order to get the store's advertised sale prices. It's people like that who are making the enrollment figures more impressive than the engagement figures at this point. On the other side of the spectrum, though, some Walgreens
devotees are learning to take full advantage of the new program. There's a whole message board devoted to Balance Rewards discussions on the internet deals site Slickdeals.net. Some are already reporting that they've been able to combine sales, coupons and Register Rewards discounts to rack up more than a million points, paying little or nothing out of pocket in dozens of back-to-back transactions.
But even those savvy shoppers are divided over the question of who Balance Rewards is meant to appeal to – them, or the average shopper? "This program is made for the casual shopper," says one commenter, "not for you and I." Most Walgreens
customers "are convenience shoppers," says another. They "run in, get a couple of things quick, and pay whatever the price is." So even if these casual shoppers don't pay much attention to points, when the checkout screen says they have enough to earn a few dollars off their order, that just might be enough to keep them coming back. Others, though, believe the program is so complex, that only well-informed shoppers can truly benefit from it. "When the deals are too simple, and too easy, stock disappears," says another Slickdeals poster. "When it takes a bit of logic, some hard work, some reading skills – the experts win out."
Either way, Walgreens
' priority right now is encouraging more shoppers – expert or otherwise – to take full advantage of Balance Rewards and start cashing in points. That's "where the real magic starts to happen," Walgreens
CEO Gregory Wasson said last month. Though those who are sitting on a million points have enough to redeem for well over $1,000 in free merchandise. In those cases, perhaps, Walgreens
may want to be careful what it wishes for.