Coupons and sales aren't the only ways to save money on your grocery bill anymore. Every time you turn around, it seems another app or website is promising a new way to save. There's Ibotta, which gives you cash back after you purchase selected products. And Endorse – before it went bust earlier this year – refunded you a percentage of your purchase price on featured products or categories.
Then there's Aisle50, which puts a new twist on grocery savings. While regular coupons allow you to save on the spot, and apps like Ibotta and Endorse allow you to buy first and save later, Aisle50 allows you to save later – if you pay now.
It all comes down to a simple question – would you be interested in saving as much as 60% on popular grocery products, if you have to pay for the deals up front?
If it sounds like a "Groupon for the grocery store", that's not too far off the mark.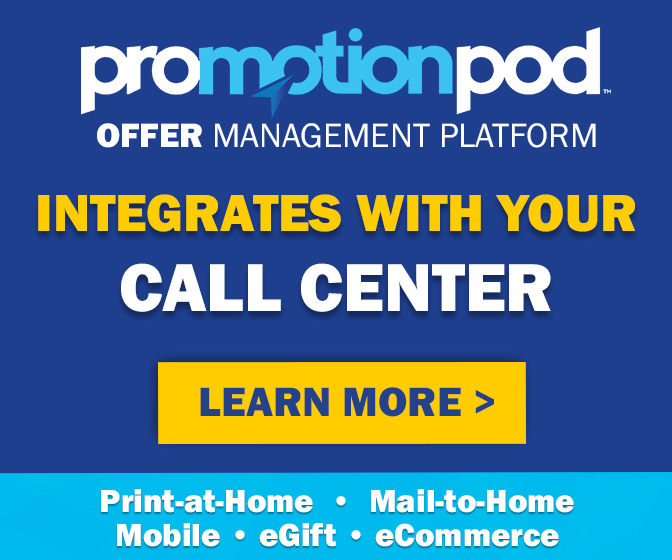 Aisle50 has actually been around for a couple of years now. It launched in North Carolina-based Lowes Foods stores in August 2011. It later expanded to seven other stores, and now it's launching in its eighth and largest grocery chain yet. Sacramento, California-based Raley's, together with sister stores Bel-Air and Nob Hill, officially launches Aisle50 tomorrow, though the deals are already live on the Aisle50 site. So shoppers don't have to wait for the official launch to sign up and start saving – er, start spending. And then saving.
The way it works is, you sign up for the program, scan through the available offers, and pay for the ones you like. Then your purchases are registered on your store loyalty card. The next time you go to your participating grocery store and grab the product you've prepurchased, the item is yours for the taking once you scan your card. Or you can subscribe and have new deals automatically charged to your account and loaded to your loyalty card.
Raley's Aisle50 debut features eleven offers, with new deals scheduled to be added every week. Among the current offers are several buy-one-get-one-free deals, and high-value discounts like $4 off two Herbal Essences products, $3.58 off two Hidden Valley Sandwich Spreads, and Aisle50's signature offer of a free 2-liter Coke product for all new users who sign up on the site.
Featured deals at other stores include discounts on Folgers coffee, Sun-Maid raisins, Land O' Lakes butter and Dole salad kits. In all, Aisle50 works directly with manufacturers such as Kellogg's, General Mills, Clorox and Del Monte to come up with new offers.
Compared to other discount apps and websites, "with our offers, you don't have to wait for your money or hope that it shows up at some point," Aisle50 spokesman Aaron Perlut told Coupons in the News. "You get immediate affirmation, which we think is a better customer experience."
Many couponers who have tried it out already, agree. "It's very easy to understand how it works and the website is user friendly," Patsy Smith of the website ConsumerQueen.com told Coupons in the News. The Oklahoma-based Smith regularly posts about Aisle50 offers at her local Homeland grocery chain. "Most of the time I would consider the deals pretty good, especially those that are a savings of 40% or more."
But some industry observers are a little more skeptical. In a recent discussion about Aisle50 on the industry website RetailWire, most commenters weren't sold on the idea. Retail consultant Ben Ball wondered why shoppers would want to "prepay for deals that they are used to getting in the store" without a go-between like Aisle50. Alexander Rink, CEO of the company 360pi, noted that "the shoppers most likely to care about the savings are likely the ones least willing to part with their money any earlier than they need to." And consultant Ed Rosenbaum consulted his wife, who said she "does not want to prepay for an item because there could be a better deal waiting at the store when she gets there."
Smith of ConsumerQueen.com adds that there can be a bit of difficulty deciphering some of the deals, when "only products with certain UPC's are included. Sometimes the list is quite lengthy and it's a little hard to weed through them all at the store and make sure you get the right product."
There are also a few quirks to keep in mind – you can't use manufacturer's coupons on Aisle50 offers. Or at least you're not supposed to. There may or may not be a way for your store's cash registers to "know" not to accept a manufacturer's coupon on a prepaid item. But since the manufacturers themselves fund the Aisle50 offers, accepting a manufacturer's coupon on top of the manufacturer discount is considered "double dipping".
Plus, Aisle50 only works with retailers that have loyalty cards. But Perlut says that could easily change. "We can use any number that is unique to the customer," such as a phone number in lieu of a loyalty card number, he said. "We just need the right technology in place at the retailer, or we can even install that technology ourselves."
And for now, even though it's been around for a couple of years, Aisle50 only works in a handful of stores – most of them, smaller regional chains. There's D'agostino in New York City, Foodland, Shop 'n Save in the Pittsburgh area, JustSave in North Carolina, Jubilee in upstate New York and Country Mart in Lawton, Oklahoma, in addition to the aforementioned Lowes Foods, Homeland and Raley's. But Aisle50 hopes to extend its offers to even more, and bigger, stores soon. "Aisle50 is adding stores as quickly as it can," Perlut said. "Once any retailer sees the measured benefits of Aisle50 purchases and subscriptions, they almost always want to implement."
Overall, Aisle50 describes its service as a win-win for everyone. Manufacturers get shoppers to purchase their products, retailers get shoppers into their stores to pick up their deals, and consumers get big discounts if they're willing to pay up front.
And those who are forgetful or careless may even make the deals better for the rest of us. "We see a very high percentage of our offers redeemed, often north of 90%," Perlut said. Which means up to 10% of those who prepay for deals never get around to picking them up. In some cases, scatterbrained customers can ask for a refund, but in other cases, it's simply free money in the pockets of the manufacturers – and Aisle50. And more money for them, could mean more offers for us.
Now that's a win-win.