Once upon a time, the very idea that two big-box office supply stores would combine into one was considered preposterous. The Federal Trade Commission balked, a federal judge warned it would lead to higher prices for consumers, so Staples and Office Depot called the whole thing off.
But that was then, and this is now.
Office Depot's onetime dance partner is now one of its biggest threats. So 16 years after breaking it off with the category leader Staples, Office Depot has officially tied the knot with OfficeMax, in a bid to fend off growing online competition that barely existed back in 1997.
Office Depot and OfficeMax have now completed the merger that was first announced back in February. But there are still some unanswered questions about what it will mean for consumers.
First, at least one major question has been answered – the new company will be called Office Depot. It's the larger, more established company after all, so say goodbye to OfficeMax. Does that also mean saying goodbye to OfficeMax's store policies and loyalty program?
Perhaps – but the newly-combined company isn't saying just yet.
"We want to assure you that your MaxPerks rewards are secure," a message sent to OfficeMax loyalty program members reads. But click through to the FAQ on the website, and you'll find the slightly less full-throated reassurance, "until further notice, you will continue to earn and redeem rewards from your existing program(s) as you always have."
So your MaxPerks rewards, and Office Depot Rewards, are secure – until they're not. The company expects to announce a combined loyalty program "sometime in 2014." Until then, each loyalty program will remain as is, and separate – you won't be able to earn MaxPerks on purchases at Office Depot, for example.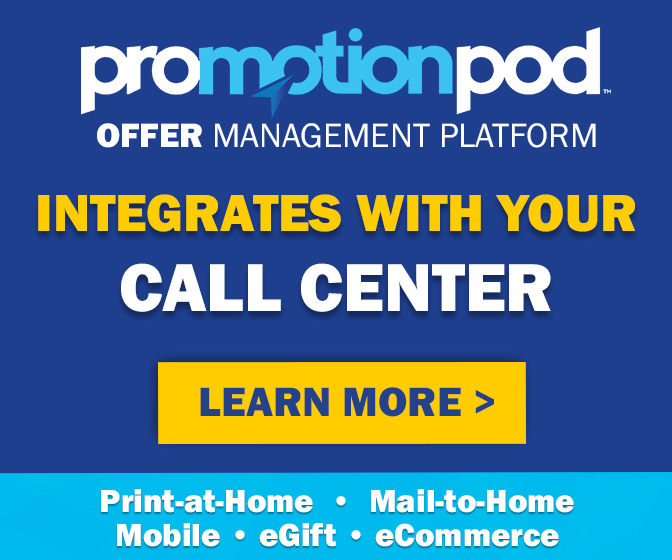 Given that Office Depot is the dominant partner here, with many more stores and its name soon to be on all the signs outside, it would appear likely that the combined loyalty program will end up looking a lot like Office Depot Rewards. Especially since the program was just revamped and unveiled in July.
No sense in creating a brand new loyalty program, only to scrap it a few months later.
That could be good or bad news, depending on whether you currently prefer Office Depot or OfficeMax. Both stores price match competitors, accept manufacturer's coupons, and offer store coupons. So the key differences are in their loyalty programs.
Office Depot's Worklife Rewards used to give you a percentage back on nearly every purchase. The new Office Depot Rewards is a more complex, points-based system. Everyone can earn points by purchasing and/or recycling ink and toner cartridges. Then it gets a bit more complicated. If you spend $200 in a quarter, you earn 5 points per dollar spent, in five "product categories" of your choosing. You then get a $10 rewards certificate for every 1,000 points earned. And point balances only last for one quarter – so use 'em or lose 'em, because at the beginning of each new quarter, any unused balance resets to zero.
MaxPerks is a little simpler in comparison. It offers 5% back in rewards, once you spend $500 in a calendar year. The rewards can be "rolled" all year long, month to month, and can be used to purchase other items that will earn you even more MaxPerks. In most cases, any unused balance resets at the beginning of the year, though, so given the uncertainty about whether MaxPerks will survive, you might want to consider that before starting to build up your balance come January.
So while no one is saying just yet, you may be saying goodbye to MaxPerks in the new year. You can also say goodbye to many OfficeMax locations that won't be around much longer. The company had already announced plans to close as many as 30 stores this year.
And that could be only the beginning. Retail analysts have said the merged company could ultimately end up shuttering as many as 600 stores nationwide – about one quarter of their combined total. If you live in a place where there's an Office Depot and an OfficeMax a stone's throw away from each other, chances are pretty good that only one will make the cut.
So, aside from potentially having to figure out a new loyalty program, what will it all mean for you? If the scuttled 1997 merger was called off over fears of higher prices, does that mean the 2013 merger will lead to lower prices? That's certainly the hope, of a leaner company with new synergies. Besides, lower prices are about the only way that big-box office supply stores can hope to survive.
"It's become a cost-driven, commodity business," University of Michigan business and law professor Erik Gordon told Bloomberg when the merger was first announced in February. "Everyone sells Bic pens and Swingline staplers. The competitive advantage is to sell them cheaper and get them delivered quickly."
Especially if you can get those pens and staplers cheaper at Walmart, or on Amazon. Then the new Office Depot's attempt to appeal to customers who know how to work their loyalty program, could become even more important than ever.