Tired of having crumpled-up old receipts stuffed into your purse or wallet, along with coupons you may have forgotten you had? Well, now the world's largest retailer is offering to let you go paperless, by offering receipts, as well as coupons, in digital format.
Walmart has begun a nationwide rollout of e-receipts, and plans to have them available in all U.S. locations over the next few weeks. At checkout, you'll be given the option of receiving a digital receipt instead of an old-fashioned printed one, if you type your cell phone number into the credit card reader.
If you do, then you'll "receive a picture-perfect image of your paper receipt via text message," Walmart spokesman Ravi Jariwala told Coupons in the News. And if you have a Walmart.com account, and link it to your cell phone number, your transactions will be recorded and linked to your account, for easy access to all of your past purchases.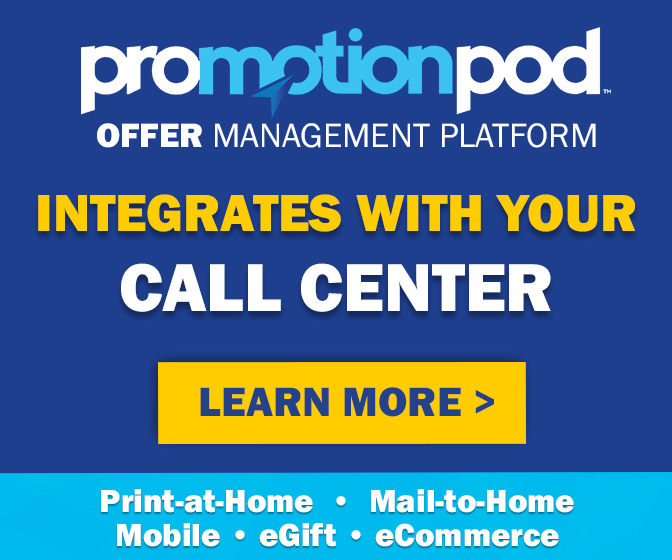 The e-receipt program complements some of Walmart's other recent digital efforts, like the "Savings Catcher" and "Scan and Go".
The Savings Catcher, which is currently being tested in a handful of markets, automatically compares Walmart's prices with competitors' sale prices, and gives Walmart shoppers a rebate for any price difference. It does this, by asking users to sign in online with a Walmart account, and analyzing their receipt data. Scan and Go, which is also available to Walmart account holders, allows you to access digital coupons, while using your own mobile device to scan your purchases as you shop.
And Savings Catcher, Scan and Go and e-receipts also give Walmart access to your information and purchase history, too. Just like a loyalty program – which Walmart has has steadfastly resisted. "It's like a loyalty program without the loyalty card," Walmart's senior vice president of mobile and digital media Gibu Thomas told a recent mobile analytics technology conference in San Francisco. "It will produce a fire hose of transactional data."
"If we can use data to further improve the customer experience, we will," Jariwala said. For any shopper suspicious of becoming a part of that "fire hose" of data, he points out that, unlike a loyalty program that requires our participation to get advertised discounts, Walmart's digital efforts "are all opt-in programs." You can choose not to participate, and still get the same savings as everyone else.
But you might miss out on some additional savings opportunities. Walmart's latest digital efforts are about more than rebates and e-receipts, Jariwala said. "It's also a platform. Walmart can build out this platform in the future." Such a platform, which links purchases to Walmart accounts, "could include things like digital coupons and personalized shopping lists" that Walmart could send to e-receipt users. If your receipt data shows you're partial to a certain product, for example, you might receive coupons for that product or others like it.
While it will be the largest to do so, Walmart is certainly not the only retailer to offer paperless receipts. Apple Stores started doing it nearly a decade ago. And, according to one recent survey by the marketing services firm Epsilon, more than a third of retailers now offer that option – including grocery stores like ShopRite and Meijer.
Even Coupons.com is getting into the game. Just last week, the printable coupon company publicly unveiled a new foray into e-receipt territory. Its "Retailer iQ" platform allows participating retailers to offer their customers digital receipts, along with "highly relevant digital coupons that can be added directly to their account, loyalty card or rewards program for paperless savings." One of the first and largest clients is Walgreens, whose recently-unveiled digital receipt, app and coupon program just won a "Webby Award" for "Best Integrated Mobile Experience." "This technology pushes crumpled, indecipherable receipts and irrelevant coupons into the digital era," Coupons.com CEO Steven Boal boasted.
There are those who like their crumpled receipts, though, since digital has its drawbacks. If you frequently send away for rebates, paper receipts are often required. And rebate apps like Ibotta and Checkout 51 would also like access to your purchase data, which is difficult to do if you don't have an actual receipt to share. But nowadays, many rebates are allowing you to submit your receipts paperlessly, and Ibotta is working with more retailers to skip the "submit your receipt" step altogether.
There are other drawbacks, though. You also have to consider how much you trust the retailer that's offering you a digital receipt. "There are also retailers I don't care to provide my email or phone number to in the first place," Matthew Keylock of the loyalty data company dunnhumbyUSA wrote in a recent RetailWire discussion. "So if they were to adopt an e-receipt-only model, I may choose to shop elsewhere."
The one indisputable benefit to all of this digitizing, is the decreased need for dead trees. The digital receipt startup allEtronic once cited statistics that U.S. retailers consume 640,000 tons of receipt paper per year, or 9.6 million trees' worth. And many of those trees are likely earmarked for retailers like CVS, which has come under criticism for its comically-long receipts filled with coupons that many customers say they don't want or need. So CVS is now making its own efforts to provide more of those offers digitally, a move that former Catalina Marketing executive M. Jericho Banks says others can learn from. "Catalina's Checkout Coupon program, plagued for years with disappointing redemption figures, could significantly benefit from electronic delivery of their offers," he writes on RetailWire.
So Walmart's e-receipt program could be both a benefit, and a boon to efforts to save the trees. And if it provides the company with a "fire hose" of data, and gives us coupons in the process, all the better – for Walmart, for the trees, and perhaps for us all.
Image source: Daniel Oines/Flickr