(11/13 update: Investor Warren Buffett's Berkshire Hathaway has announced its intent to purchase Duracell from P&G in a $4.7 billion deal. The transaction is expected to close by mid-2015. So enjoy those P&G Duracell coupons while they last!)

Fewer P&G products means fewer P&G coupons – so as the company embarks on an effort to slim its portfolio, its coupon inserts are likely to get slimmer as well.
P&G announced on Friday that it plans to sell or spin off its Duracell battery brand. The move is part of an effort to shed as many as half of the company's roughly 200 brands, in order to focus on core household and personal care product lines like Tide, Crest and Charmin. "A battery is a battery is a battery," analyst Ali Dibadj of Sanford C. Bernstein & Company told the New York Times. "People still have preferences about laundry detergent. They probably don't have preferences about Duracell."
So if you haven't clipped the Duracall battery coupon out of yesterday's Procter & Gamble brandSAVER insert, you might want to do it now, in case it's one of the last of its kind.
Duracell is the biggest name to go so far, since P&G sold IAMS and other pet food brands to Mars earlier this year. IAMS coupons, once commonplace in the brandSAVER insert, have not appeared there since August's edition.
Yet printable IAMS coupons are still available on P&G's website and on Coupons.com. And even though the sale to Mars was finalized in August, the IAMS coupons still print with P&G redemption addresses. So when it comes to brands switching owners, the full transition is not necessarily instantaneous. Post purchased PowerBar from Nestle earlier this month, but PowerBar coupons' bar codes and redemption addresses are not scheduled to complete the transition from Nestle to Post until next week. Meanwhile, Tyson completed its acquisition of Hillshire in August, but coupons for Hillshire products still have Hillshire information on them.
At any rate, Duracell and IAMS are the biggest P&G names to go so far, and the company says there are more to come. P&G says it's only about 25% of the way through its slimdown plan. So you can expect many more brands will soon be on the chopping block.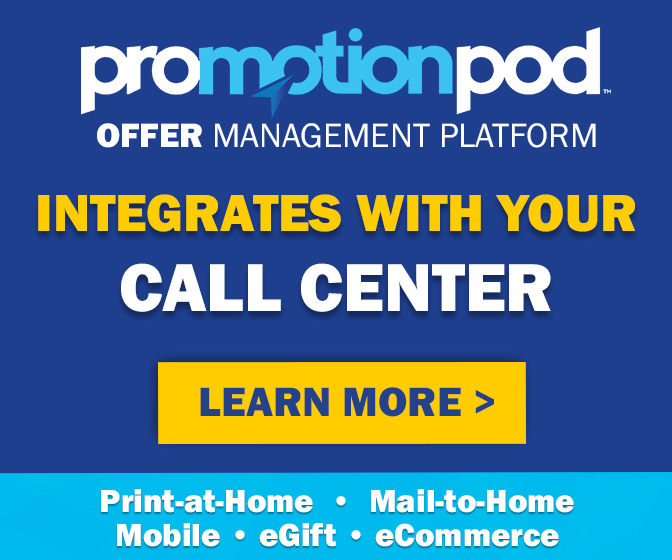 Could that mean no Tide, Crest or Charmin coupons in the brandSAVER insert either? Not likely. Braun is the only other relatively big-name brand that many analysts consider a likely candidate for cutting. The others are brands you've probably never heard of – "laundry detergents Trojan and Hi Wash, oral care product Zooth, fragrances Escada and Gabriela Sabatini, vitamin capsule Pregnavit and the beauty brand Graham," Dibadj predicts.
What, you mean there might be no more Pregnavit coupons in the Sunday newspaper?!
As long as P&G sheds obscure brands that don't offer coupons anyway, it's not likely to mean the brandSAVER insert will be completely gutted. But losing IAMS, Duracell, possibly Braun and perhaps other brands that do offer coupons, will still have an effect. Already, with 59 coupons, this past Sunday's brandSAVER insert is one of the slimmest of the year so far.
Still, the divested brands aren't going away entirely. They'll simply become part of other companies, which may very well offer coupons of their own. Whether P&G's slimdown is good or bad for couponers, will depend on what companies buy P&G's brands – and what kind of coupons they eventually offer.
P&G coupons are something of a blessing and a curse. They appear with regularity in the Sunday paper each month, and they're not subject to regional variations the way SmartSource and RedPlum inserts are. In Duracell's case, coupons for the battery brand have appeared without fail in every monthly brandSAVER insert this year. So there's never a time that a valid Duracell coupon is not available.
Yet, P&G coupons are often notoriously low-valued. Bounty and Charmin routinely offer coupons for a mere 25 cents off, and Duracell discounts are rarely worth more than 50 cents. P&G also pioneered much of the fine print that appears on many coupons today, such as limitations on the number of like coupons that can be used, restrictions on using coupons on trial or travel size products, and banning overage.
So potentially, a post-P&G Duracell, IAMS and others could offer coupons that are both more valuable, and less strict than P&G's. And other brands for which P&G doesn't offer coupons, could eventually offer coupons on their own.
Which would be a good thing – because who wants to pay full price for Pregnavit, anyway?