For a while, pharmacy customers were able to save a lot of money by filling their prescriptions at Kmart. But now, Kmart will have to pay a lot of money for allowing its customers to get those savings.
Kmart has paid the federal government $1.4 million, to settle claims that it used manufacturer's coupons and gas rewards to illegally lower the cost of prescription drugs for its customers – and pocketed a chunk of change for itself in the process.
The case stems from 2013, when a former Kmart pharmacist turned whistleblower filed a lawsuit on behalf of the federal government. It's the same tactic that an Illinois man used when he sued CVS at about the same time – any citizen who's aware of potential wrongdoing can sue under the federal False Claims Act, and share in any settlement.
But the CVS case was thrown out of court. The Kmart case resulted in a big payout, for the government and the pharmacist.
Joshua Leighr of Kansas City, Missouri worked for Kmart and says he witnessed hundreds of illegal pharmacy transactions over a period of at least three years. Under federal law, beneficiaries of federal health programs, such as Medicare and Medicaid, cannot be offered discounts in order to influence their choice of pharmacy or brand of medication. For example, pharmacies can't allow customers to use a manufacturer's coupon for a brand-name medication that's covered by Medicare, because then Medicare will end up paying full price for the product when a generic drug would have been less expensive. And pharmacies can't offer federal health care beneficiaries perks and discounts in exchange for their business.
And both were happening at Kmart, according to Leighr.
"Since as early as March 2011, Kmart has redeemed and promoted manufacturer coupons for brand name drugs as a method to attract more customers to its pharmacies," Leighr's lawsuit read. "Kmart uses the coupons to reduce the customers' copayments for expensive brand name drugs." And in a practice known as "split-billing", Kmart allegedly billed the government health care programs for the full prices of the drugs, while also submitting the coupons to the manufacturers for reimbursement – and then keeping the change. "This reduction in price should have been subtracted from what was submitted to the government, but it was not," Leighr claimed.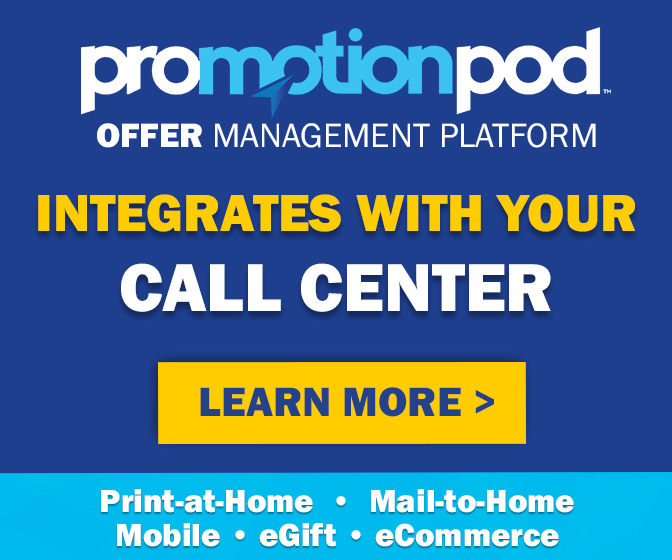 Leighr said he "questioned the legality of such schemes in front of his supervisors, has refused to participate in these schemes, and as a result, Kmart supervisors and other pharmacy employees have retaliated against him."
In addition to allowing federal beneficiaries to use drug coupons, Leighr alleged that Kmart offered coupons for discounted gas at local gas stations in exchange for filling prescriptions, without preventing federal beneficiaries from participating. In some cases, he said, customers "filled unnecessary prescriptions which were covered in full by government health plans, leaving the customer copayment to be zero, just to receive a discount on gas."
Leighr's lawsuit named 73 specific transactions that he witnessed, which improperly offered gas discounts, and 173 transactions that involved the improper use of drug coupons. When he pointed out that such activity was against the law, he said his managers retaliated by forcing him to fill in at other Kmart pharmacies up to four hours away from his home.
In the end, Leighr claimed, Kmart violated the law by forcing federal health care programs to pay much more for drugs than they should have, and earned a tidy profit for itself in the process. By calculating the number of violations that he witnessed, times the number of Kmart pharmacies in the country, he estimated that Kmart ultimately earned an illicit profit of $261 million.
So $1.4 million is a lot, but significantly less than Kmart could have been ordered to pay. By settling the case, Kmart doesn't acknowledge any wrongdoing, but the government is claiming victory anyway. "The United States will continue to pursue retail pharmacies that improperly attempt to influence a beneficiary's choice of pharmacy," Principal Deputy Assistant Attorney General Benjamin C. Mizer said in a statement. "The government will not permit pharmacies to use improper business tactics to solicit business that does nothing to improve the quality of healthcare received by Medicare beneficiaries and increases the costs of the Medicare program."
As for Leighr, his portion of the settlement comes out to $248,500 – compensation for his time, trouble and expenses in filing the lawsuit, and for his service in saving the government some money by bringing the case to its attention.
Not a bad payday, for calling out a company on its couponing practices. So if you fill your prescriptions at Kmart, you may end up paying a little more now. But according to the government, by preventing federal health care programs from paying out more than they should, this case ensures that, in the long run, we'll all be paying a lot less.