JCPenney still hasn't fully recovered from its disastrous attempt several years ago to get rid of coupons and sales in one fell swoop. Its competitor Macy's, meanwhile, is willing to try just about anything to perk up its own sliding fortunes – including the introduction of discount pricing, with no coupons accepted.
No coupons? It's like deja vu all over again – because eliminating coupons worked so well the last time!
Now, Macy's isn't about to do anything as drastic as JCPenney did when it pulled the rug out from under its coupon-loving customers back in 2012. The company's then-CEO Ron Johnson said he just didn't get why customers loved coupons so much, when they could just enjoy lower regular prices instead.
Macy's, on the other hand, knows why its customers love coupons. And it knows you can't make shoppers give up coupons cold turkey. So it appears to be nudging them in that direction, and waiting to see how it flies.
First, Macy's introduced a discount outlet version of its flagship store last year, called Backstage. Now it's applying some of the lessons learned from Backstage to Macy's stores across the country.
"As an outgrowth of our research behind the pilot of our off-price concept called Backstage, we decided to test a simplified pricing approach for clearance in our apparel areas in the Macy's stores," Macy's Chief Financial Officer Karen Hoguet told investors Tuesday. "We took deeper price reductions on our second and third markdowns, but then excluded these goods from coupons and additional discounts."
Once these apparel items are marked down, then, the price you see is the price you get – no coupons accepted.
"Based on this successful test, we have already rolled this out to all of our Macy's stores, Hoguet added. So what do Macy's coupon-clutching customers think of this? "Reaction was very positive," she said, "with very few complaints from customers about not being able to use coupons."
Really? "Customers want simplicity," she went on. "And when you are looking for deep clearance goods, you could just see the price of the item and not have to do the math in your head, and it's easier."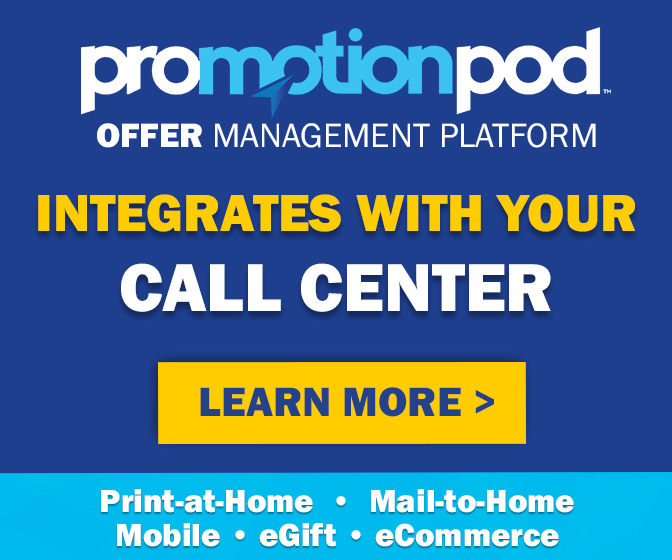 Simple, easy, none of that hard math required – that sounds a lot like the logic JCPenney used in deep-sixing coupons.
Of course, disallowing coupons on clearance items is a far cry from eliminating them storewide. So that's one thing Macy's has learned from JCPenney's ill-fated experiment. But that doesn't mean they haven't thought about it.
"We have tried everyday low price inside the Macy's store in the past, with minimum success. So it's not as if you can just change over to an everyday low price at Macy's and assume that the customer will get that, and understand that value," CEO Terry Lundgren told investors back in November. "But I do think that there are opportunities for us to find new handles and new ways to create value for customers without the typical discount that you're used to seeing."
Everyone agrees that JCPenney made a huge mistake in eliminating coupons, including the plan's chief architect, who ultimately relented and brought them back. "I thought people were just tired of coupons," Johnson said shortly before he was fired as CEO in 2013. "The reality is, there were a certain part of the customers that loved it. I didn't understand that."
But was the real mistake eliminating coupons, or eliminating them too abruptly? Macy's is already finding some measure of success in slowly weaning customers off their constant need for coupons. But it's not issuing fewer coupons, it's just adding more restrictions to its existing coupons. A current coupon offer, for example, promises 25% off a $100 purchase – but it's only valid on "select sale & clearance apparel". That's bound to create some confusion, when the coupon suggests it can be used on clearance items, but in-store signs say it can't. And the coupon is also not valid on "cosmetics/fragrances, Deals of the Day, Doorbusters/web busters, electronics, Everyday Values (EDV), Last Act, Macy's Backstage, specials, super buys…" and more than 60 other brands and categories.
Coupons with such long lists of exclusions are precisely what's prompted Forbes contributor and frequent Macy's coupon critic Panos Mourdoukoutas to support coupon simplification – or elimination. "Get rid of the exclusions or get rid of the coupon altogether," he argues. "The coupons come with so many restrictions that in our opinion, they're worthless."
So could Macy's coupons ultimately get so restrictive and specific, that the store will essentially go the way of JCPenney without actually, technically, getting rid of coupons at all?
Lundgren insists Macy's will never go to an everyday low pricing model like JCPenney attempted. "We are a promotional department store and always have been at Macy's, so that will continue," he said. "But I do think that there has got to be new and different and creative ways to attract customers to our business."
Such as offering marked-down merchandise at a firm price, take it or leave it. It may not mark the end of coupons at Macy's, but to those who actually do wish you didn't need a coupon to get department store merchandise at a fair price – it's a start.