(July 19 update: Target has now announced that the Perks program will be ending altogether. Click here to read more about it.)
Wondering when Target's much-anticipated new Cartwheel Perks program is coming to your area? Well, if glitchers keep finding ways to abuse the program, they may ruin it before it ever gets to you.
Target gave away much more merchandise than it anticipated over the holidays, as part of its pilot rewards program that's officially available in only a handful of test cities – Denver, Houston, Raleigh-Durham, San Diego and St. Louis. Avaricious shoppers discovered that cashing in on low-value freebies ended up being far more lucrative than Target likely intended, as they walked away with cartloads full of free drinks and snacks right under Target's nose.
"Our teams monitor for such activity, and we have taken steps to address issues like the ones you've described," a Target spokesman told Coupons in the News. But while Target claims to have closed one loophole, it appears that significant others remain. On the couponing "black market", glitchers continue to buy and sell Target Perks of questionable legitimacy – as well as early unauthorized access to the Perks program itself.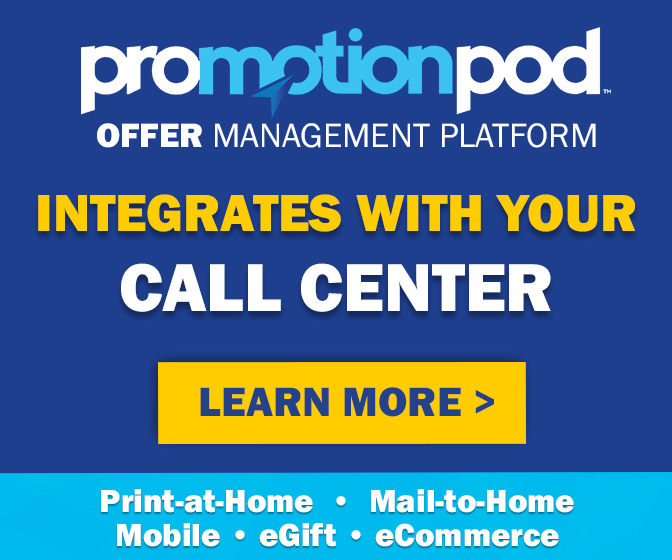 Cartwheel Perks debuted as "REDperks" in Raleigh-Durham nearly two years ago, and launched as Cartwheel Perks in the other cities several months ago. It's a loyalty program embedded into Target's Cartwheel savings app, which gives users points for every dollar spent. Once you reach certain thresholds, you can redeem your points for a free "Perk". 5,000 points, for example, will earn you perks like a free toy, free book or a free bottle of laundry detergent.
Upon signing up, new Perks members are given 250 points, which just happens to be enough for a "special introductory Perk" like a free Target Cafe item, a free drink at Starbucks or a free "checklane treat".
A "checklane treat" is defined as "any food or beverage item found in the checklane," excluding all items "outside the checklane". But some Perks members soon found that wasn't necessarily so. Instead of redeeming their introductory Perk for a free candy bar or a bottle of soda, they discovered that the "checklane treat" bar code worked on much more valuable items like 24-packs of water, multipacks of Red Bull, Gatorade, Snapple, Coke and Starbucks, and family-sized containers of snacks.
And that was just the beginning. By signing up for the Perks program multiple times under different identities, many shoppers found they could get as many new Perks accounts – and as many introductory Perks rewards – as they wanted. Some of them then began taking screenshots of their Perks bar codes to share with – and sell to – other shoppers, even those who don't live in one of the test cities.
What resulted was a "checklane treat" free-for-all. Right in the middle of the holiday shopping rush, shoppers showed off their hauls online, displaying photos of carts filled with high-value freebies, and describing their plans to go back for more.
That is, until Target caught on to what was happening, just before Christmas. And glitchers began warning each other that the jig was up. "Loss prevention is on to it… be careful," one glitcher wrote on Instagram. "Don't walk out with a 0.00 on your receipt, door ppl looking for dem perkies!" another warned. "Store I went to had a cop standing there at self checkout. I left my stuff and didn't try it, was too scared," another commented.
The glitchers blamed a "snitch" for bringing their fun to an end. A Facebook post to Target's timeline, since deleted, warned Target of "Perks fraud" that was going on. "Thank you for bringing this to our attention," a Target representative wrote in response. "We are well aware of these scammers and have adjusted our RedPerks software accordingly. We appreciate you helping make Target better."
So Target now appears to have limited "checklane treats" to actual checklane treats. The online marketplace in Perks and Perks program access, though, appears to be alive and well.
Several sellers on social media are still peddling Perks, for anywhere from 40 cents to a dollar apiece. The sellers apparently sign up for a bogus account, get their introductory Perk, take a screenshot, then provide that screenshot to a buyer, who then scans the screenshot at Target without ever opening their actual Cartwheel app. And Target, they hope, will be none the wiser.
If a buyer would rather earn their own points in the program for bigger and better Perks, the sellers can make that happen, too. They've devised ways to trick Cartwheel into believing they're in one of the test cities. Using a buyer's account information, they can then add the Perks program to the buyer's Cartwheel account for a small fee, allowing them to earn points and redeem rewards in Target stores all over the country.
So narrowing the definition of "checklane treat" appears to have solved only part of Target's Perks problem. Once the program does go nationwide, the issue of shoppers buying access to the program before it's officially available in their area will become moot. But that still leaves the issue of signing up for multiple accounts, and screenshotting Perks in order to share and abuse them.
"We appreciate Target guests who have notified us when they learned about these activities – which we don't believe were widespread," Target's spokesman told Coupons in the News. But being aware of the issues – and being able to solve them – could prove to be very different things.
So there's a reason that Cartwheel Perks is still officially a pilot program. It's meant to give Target time to work out the kinks before going national. And it is perhaps safe to assume that Target will want to iron out these problems, before going national with a program that's already rife with abuse.
In the end, then, Cartwheel Perks' availability in your area may depend on one very important factor: whether Target can stay one step ahead of the glitchers – or whether the glitchers continue to stay one step ahead of Target.