The entire grocery industry has been kind of freaking out about their future, ever since Amazon announced it was encroaching on their turf by buying Whole Foods. So some brick-and-mortar retailers are stepping up their efforts to compete on Amazon's turf, by making it easier for online shoppers to order groceries and household products from them instead.
Now, Target has become the latest to launch its own version of Amazon's Prime Pantry, which allows you to buy your nonperishable food and household necessities "in everyday package sizes" instead of the bulk sizes that Amazon.com itself typically offers.
And Target's version has a twist –
You have to pay full price for everything. Plus shipping.
Enjoy!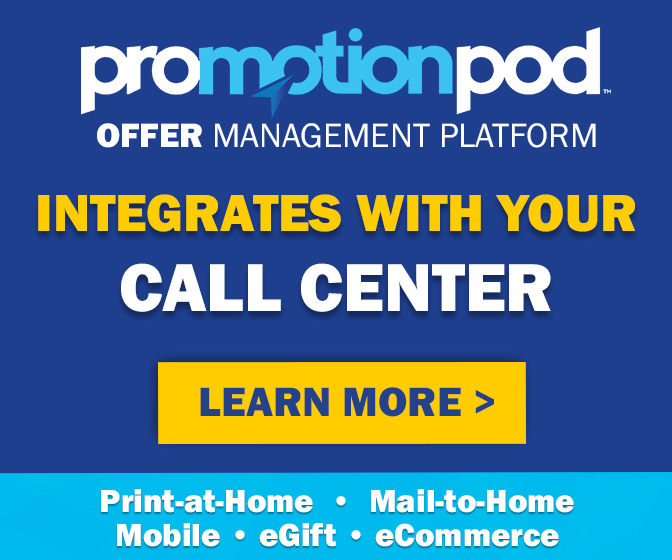 It's all part of the initial version of "Target Restock". The pilot program was introduced as an employees-only test last month, and has now expanded to all redCARD holders who live in and around Target's home base of Minneapolis-St. Paul. Their feedback will help determine when and if Target Restock goes nationwide.
You get started by visiting Target.com/Restock, and verifying your zip code and redCARD status (you can play around with it if you Google a Minneapolis zip code, though you won't be able to place an order unless you really live there). Then you can choose from more than 10,000 everyday essential products – nonperishable groceries, baby and beauty supplies, pet and personal care products and more. You fill up a box, which Target says "holds the same amount as one shopping cart". Then it's packed at a nearby Target store, and your order is delivered via UPS by the next business day, for a flat fee of $4.99 a box.
As you add items to your order, the site keeps a running tally of how full your box is. An 18-ounce Cheerios, for example, fills 6.2% of your box. A giant pack of Pampers can fill up to 34.9% of your box.
That feature, similar to Prime Pantry, is kind of cool. So is getting your box the very next day, which is a feature not offered by Prime Pantry or Walmart-owned Jet.com. Even cooler is that the Target Restock fee of $4.99 is a dollar less than Amazon and Jet.com (though both do offer free shipping if you meet certain thresholds).
What's not cool is that Amazon and Jet.com offer deals and coupons. Target Restock doesn't.
"We are not able to include promotions or sale prices on items purchased through Target Restock at this time," shoppers are informed. "But don't worry, even our regular prices are still low!"
But not anywhere near as low as they could be. This week, for example, 12-count Giant rolls of Bounty paper towels are on sale at Target for $14.99, and you can get a $10 gift card for buying 4. Add in some currently available manufacturer's coupons for $1 off apiece, and you can get each pack for a net price of $11.49.
At Target Restock, you'll pay $18.99 – regular price, with no gift card and no coupons accepted.
Looking for something a little smaller and less expensive? A bag of Tostitos chips is also on sale at Target this week for $3. And with a 25% off Cartwheel offer, you can get it for $2.25 in store.
At Target Restock, it's sold at the full price of $3.99.
Even more problematic is that each of those Bounty packs fills 68.2% of a box – so there's no way around paying a separate $4.99 shipping fee for each one you buy. All totaled, then, if you bought just those four paper towel packs and a bag of chips on Target Restock, you'd pay a grand total of $99.91 – more than twice as much as the $48.21 you'd spend if you bought the same items in store.
That's quite a difference. Oh, you do get a 5% discount for being a redCARD holder. But still.
The inability to use coupons and get deals while buying groceries and household products online has long been considered one of the major sticking points in convincing many shoppers to try it out. Frugal shoppers are unlikely to want to pay full price for anything. And even those who like the convenience of next-day home delivery are likely to look at the price differential between ordering online and buying in store, and wonder if it's worth it.
No one has entirely figured out how, or whether, to accept paper manufacturer's coupons online (though some are working on it). But Amazon Prime Pantry and Jet.com do offer digital coupons and codes for many grocery and household products – plus ways to score free shipping. For now, Target Restock offers none of those things.
So there's a reason Target Restock is just a test for now. "We'll continue to fine-tune the experience and test new enhancements, so stay tuned for more information about future developments," the company promises. So could sale prices, gift cards, Cartwheel and coupons be in Target Restock's future? If so, paying 5 bucks extra to get your stuff delivered to your door tomorrow just might be worth it.
For now, though, when Target Restock doesn't even honor Target's own sales, gift card deals and Cartwheel offers, you may opt to wait a few more days for delivery by ordering your items on the main Target.com website (where sales and gift card deals are honored, redCARD holders get free shipping, but Cartwheel and coupons are not accepted). Or you may decide to just get in your car and buy your stuff in the store and save a whole lot of money instead.
Convenience is nice. But as Amazon's competitors try to gain a stronger foothold in the relatively new world of online grocery and household products shopping – convenience without coupons and deals might come at too high a price.