Want the convenience of having groceries delivered to your door, without missing out on the savings from coupons and deals? Two coupon-friendly ecommerce companies are joining forces, which could make grocery delivery more convenient – and less costly.
Grocery delivery service Instacart announced this morning that it has acquired Unata, a company that designs and operates grocery stores' online platforms. So what will this business deal, involving two companies that most grocery shoppers are not all that familiar with, mean for you?
It could mean a lot more coupons.
When online grocery shopping first became available, there were a few drawbacks – you had to pay a delivery fee, you couldn't pick out your own perishables, and you couldn't use coupons.
Those first two drawbacks remain in place. But both Instacart and Unata have been working to make online grocery shopping and coupon use much more compatible.
First, Instacart launched "Instacart Deals" back in 2015. Those are manufacturer-offered digital coupons that can be applied to your online purchases. Instacart provides personal shoppers and delivery services in 190 markets across the country, for grocery chains including Albertsons, Kroger, Publix and H-E-B. So if you shop on any of those grocers' websites, or on Instacart's own site, you can use many of the same digital coupons that you can use when you shop in the store.
The process, however, is just a little clunky. You can search for exactly the product you're looking for, or scroll through a list of products by category, or see what products have coupons available. You can't, however, do more complex searches like seeing what's on sale and also has a coupon available.
But you can with Unata. Unlike Instacart, which many shoppers know by name, Unata is more of a behind-the-scenes operator. It provides the infrastructure for grocery stores to combine their weekly circulars and coupons into their ecommerce platforms. While Instacart has signed up the big names, Unata has partnered with smaller grocers like Lowes Foods, Harmons and Lunds & Byerlys – but with an arguably better platform.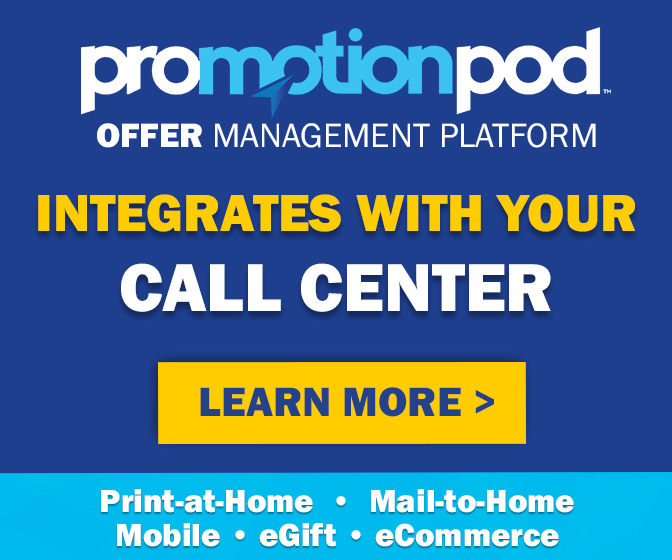 Instead of simply scrolling through a list of products, or scrolling through a list of coupons, shoppers using Unata's platform can shop right from the weekly circular. A digital version of the weekly ad allows you to shop the sales, and you'll be alerted any time there's also a coupon available. If you clip it, you'll see the price of your total cart drop in real time.
"Digital coupons and your online shopping experience have always been disconnected," Unata explains. "Shoppers have never been able to know which products have associated coupons when shopping, or how the savings from their clipped coupons apply to their cart total, making it harder to plan and save."
So in 2016, it introduced what it called "never-been-done-before capabilities" to allow you to shop, and save, more easily.
Now, "shoppers can view all available coupons, view all products related to a coupon, and add those products directly to their cart or list," Unata says. "In a nutshell, if there's an opportunity to clip it, we've created it, maximizing exposure of the coupon, and ways for shoppers to save more than ever before."
In the first six weeks of its partnership with Unata, Lowes Foods said it saw a 422% increase in average coupon redemptions, and a 242% increase in average unique coupon clippers.
Unata has been a big proponent of integrating coupons and deals with online grocery shopping. Last year, it commissioned a survey and found that nearly half of all shoppers who had tried online grocery shopping once and never again, said it was because they couldn't find as many deals online as in the store. "Make it easy to find and apply coupons to online orders," its report advised retailers. "This is an area where our research shows supermarkets have a leg up on other competitors."
That would be "other competitors" like Amazon. The Instacart-Unata combination is expected to help both companies – and the grocers they serve – better compete against the online giant as it moves into grocery. Instacart had worked closely with Whole Foods Market, so it was a bit blindsided when Amazon bought the grocery chain last year. And while both Whole Foods and Amazon offer digital coupons, their offers are somewhat lacking compared to the breadth and variety of coupon offers you can use at your neighborhood grocery store.
"Unata and Instacart have long shared a vision of innovating the grocery industry and building the online grocery shopping experience of the future," Unata CEO Chris Bryson said in a statement announcing the deal today. "This acquisition allows us to take that commitment to the next level," added Instacart CEO Apoorva Mehta.
So as the newly-merged companies start combining the best of both platforms, you might want to try buying your groceries online if you haven't yet. With coupons becoming a more prominent part of online grocery shopping, you could end up saving more than you might think.
Just as long as you don't mind paying that delivery fee. Or letting someone else pick out your produce.