On the heels of recent reports that coupon use is likely to rise the longer the economy suffers, comes this reality check – coupon use can go up only so far, until there are more coupons available to use.
So coupon industry leaders are urging manufacturers: if you want people to buy your brands in these troubled times – don't forget to offer some coupons.
Inmar Intelligence says coupons and savings opportunities have become "more important than ever" as we face the coronavirus pandemic and the accompanying recession. While grocers and consumer packaged goods (CPG) companies have been cutting back on promotions, offering fewer coupons and slimming down or eliminating weekly circulars, Inmar says it's time to get back on track.
"Now is not the time for CPGs and food retailers to back away from promotional activity," Inmar Director of Business Intelligence Charlie Gage said in a statement. "In fact, there is an even greater need to provide savings options for consumers to have them keep coming back for their essential items."
While the economy hummed along in recent years, coupon use and coupon availability declined accordingly. The most recent figures available show that coupon distribution and redemption both hit historic lows in 2018.
But during times of economic trouble, interest in coupons perks up. And Inmar is warning brands not to be slow to respond. "It is important for retailers and CPGs to engage with shoppers and meet their demands for savings and digital solutions," Gage said.
Between 2008 and 2009, in response to the onset of the Great Recession, coupon redemption shot up considerably – but it took a while longer for coupon issuers to fully respond to that demand, as coupon distribution didn't peak until a year later, in 2010.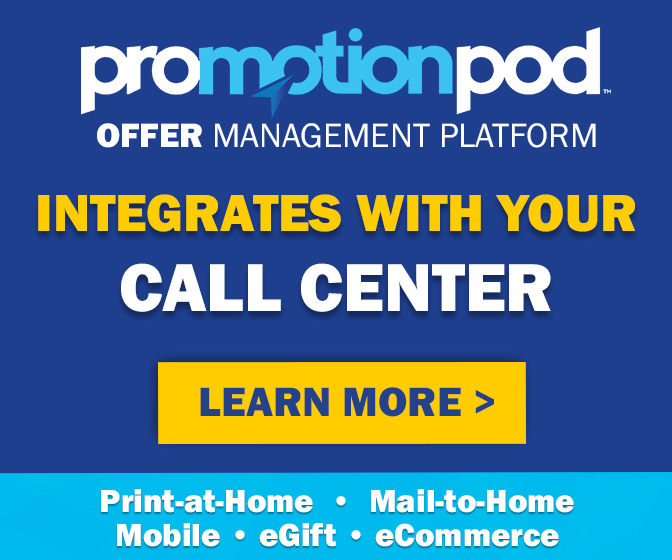 Now, unlike back then, digital coupons are a more prominent part of the mix. So that can give brands the opportunity to more easily respond to current conditions and ramp up their offerings, at least in comparison to printed circulars and coupon inserts that need to be locked in well in advance. After all, what good is a paper insert coupon that was planned and printed weeks or months ago, if your store is out of the product or won't even accept your coupon?
"Having dollars allocated to a vehicle that has got longer lead cycles means that when something is not accepted in store… it doesn't give you the kind of real-time ability to move around," Steven Boal, CEO of Coupons.com owner Quotient Technology, told investors this week.
So it's timely that Quotient announced that grocery delivery service Shipt has begun incorporating Coupons.com offers into its platform, just as online shopping has picked up dramatically during the coronavirus pandemic. And some might say it's about time.
Target acquired Shipt more than two years ago, but it's never fully integrated the service into its own platform. You can buy something at Target and take advantage of Coupons.com digital offers, Target Circle discounts and gift card deals – or you can choose to have your Target order delivered via Shipt, and get none of those things. Other online grocery services like Instacart, Amazon, Peapod and any number of regional grocers' buy-online-pickup-in-store services have long offered the ability to use digital coupons.
So now Shipt does, too. And that's good for shoppers, good for Shipt – and good for proponents of digital coupons, as we head into an uncertain and unprecedented future.
"The pandemic has driven more consumers online for everyday shopping than ever before," Inmar Chairman and CEO David Mounts said. "Consumers are extremely concerned with their financial well-being, especially heading into the fall, and are paying close attention to every dollar spent. They are taking every opportunity to save as much as possible, and the digital coupon programs provide an opportunity for those consumers."
So if the coronavirus crisis and the troubled economy has you searching for savings, you may be in luck. If brands take these companies' advice – more coupons may be available before you know it.