First, Kroger did away with double coupons. Then it began phasing out senior discounts. Now, the country's largest grocery chain has its sights set on eliminating another convention of modern-day grocery shopping – the plastic grocery bag.
Kroger this morning announced plans to phase out single-use plastic bags and begin transitioning to reusable bags in all 2,779 of its grocery stores, affecting more than 20 Kroger-owned chains in 35 states and the District of Columbia.
Don't have any reusable bags? Don't worry, there's still time – the plastic bag phaseout won't be fully implemented until 2025. But Kroger says its effort officially begins now.
"Our customers have told us it makes no sense to have so much plastic only to be used once before being discarded. And they're exactly right," Kroger CEO Rodney McMullen wrote in an editorial that appears in today's editions of USA Today and Kroger's hometown Cincinnati Enquirer. "As America's largest grocer, we recognize we have a responsibility to cut down on unnecessary plastic waste that contributes to litter, harms the environment and, in some cases, can endanger wildlife."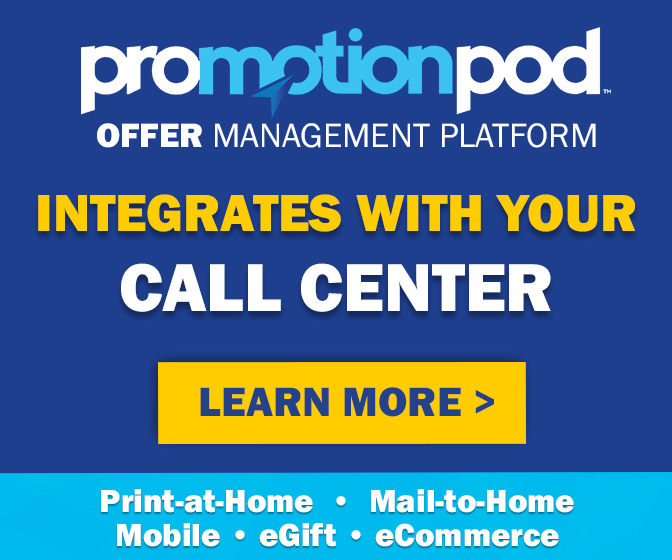 So, beginning with the Seattle-based chain QFC and rolling out to other Kroger-owned chains over the next several years, plastic bags will no longer be offered. QFC expects to complete the transition by next year, with all Kroger stores going plastic bag-free by 2025. During the transition, shoppers will first be offered paper bags, then reusable bags will be available for sale, at a dollar or two apiece.
And the change won't only apply to the bags you get when checking out. McMullen's announcement doesn't explicitly reference those clear plastic bags you use to wrap your produce and meat, but it turns out they will be phased out as well.
"We consider these bags to be a part of our phaseout project," Kroger spokesperson Kristal Howard told Coupons in the News. "Of course, food safety is always our priority and as we increase awareness and use of reusable bags, we will need to ensure that fresh food is safely packed for the trip to our customers' homes. We will work to identify alternatives that maintain our commitment to food safety first, and ultimately, phase out all plastic bags."
So Kroger's announcement is a little short on details about what exactly the alternatives will be. But McMullen acknowledges that the phaseout is a work in progress. "We're open to new ideas," he said. "We're working with experts and partners to ease the transition."
Kroger cites estimates that some 100 billion single-use plastic bags are thrown away in the U.S. every year, while less than 5% are recycled. Kroger offers in-store recycling bins to collect plastic bags, "but we recognize merely offering such services is not enough," McMullen said.
Efforts to eliminate plastic grocery bags have gained traction in recent years. Several communities have banned their use, and the city of Austin, Texas even went so far as to ban both single-use plastic and paper bags (a ban that has since been sacked, following a Texas Supreme Court ruling last month). Kroger-owned Ralphs already abides by a statewide single-use plastic bag ban in California, and several other Kroger-owned chains operate in cities that impose fees for single-use bags.
So Kroger's move allows it to get ahead of any additional local regulations, by implementing a voluntary ban. Whole Foods did the same, but that was more than a decade ago, before governmental plastic bag bans became more commonplace.
Kroger is now calling on other retailers to follow its lead in aiming to "operate a fully sustainable business with zero waste," which involves not only phasing out plastic, but recycling cardboard boxes and donating leftover food. "We'd love to join other companies in the food industry — whether food retailers, restaurants or supply chain partners — for these worthy projects," McMullen said. "They can start by joining us in taking the leap to say farewell to the plastic shopping bag."
The plastic bag phaseout is a nod to changing customs when it comes to reducing the environmental impact of our grocery shopping. It used to be that plastic bags were seen as a friendlier (and cheaper) alternative to single-use paper bags, which came to be seen as wasteful. In the early 1980's, Kroger began offering plastic bags imprinted with the cheerful notice that they were "the sack of the future". They were "easier to carry, stronger than paper, moisture proof" and could be reused in multiple ways: "great for school books, ideal for beach parties and picnics (or) as a knitting or sewing bag!"
In reality, today, you'd be hard pressed to find many students carrying their books in plastic Kroger bags, and the only place you're likely to see grocery sacks at a beach party is if they're blowing by in the breeze or floating in the water. One oft-quoted study recently predicted that by mid-century, the oceans will contain more plastic waste than fish, if our habits don't change.
So Kroger decided it was time to act. And it recognizes that the transition might not be easy. Many Kroger shoppers are still freaking out about their stores switching to garish yellow plastic bags, so imagine their shock when they discover their stores will soon offer no plastic bags at all, in any color.
"Such a major change cannot happen overnight," McMullen said. "More than nine million people walk through our doors every day, and what works for one person will not necessarily work for another. That's why we're giving our customers plenty of time to adapt to a new way of shopping."
So consider that your notice. If you don't already have reusable bags – you have until 2025 to make sure you do.
Photo by taberandrew