It's not news to committed deal-seekers that you can often pay a lot less for your groceries by using coupons and shopping the sales at traditional grocery stores, as compared to paying deep discounters' "everyday low prices". But discounters like ALDI and Lidl continue to make inroads among shoppers who have grown tired of clipping coupons and playing pricing games.
So what are the big grocery retailers to do – give up the games and just cut prices like their competitors do? A retail advisory firm says pricing games aren't the problem, it's how you play the game that matters. And in order to win the battle for your business, grocery stores need to get smarter about having the right prices, on the right products, at the right time, for the right customers.
"Supermarkets must stop lowering their prices and eroding margins in response to hard discounters," Brick Meets Click Chief Architect Bill Bishop said. "It's a price battle they just can't win."
Bishop explained his findings in a recent presentation focusing on how grocers, and their customers, can benefit from smarter price promotions. The business model at stores like ALDI and Lidl, he explained, allows them to sell store-brand products at 30% to 40% less than the price of equivalent branded products at grocery stores. Trying to match those lower prices is a losing battle for grocery stores, since the discounters will just lower their prices even further and beat them.
Except when the grocery stores put something on sale.
Bishop examined price data collected by Circular Logic at an unnamed grocery retailer in the Southeast during one week in February. 8 out of 11 items on the front page alone of the grocer's weekly circular were priced lower than the same items at ALDI and Lidl. The grocery store had a 12-pack of Coke on sale for $3.74, for example. while ALDI and Lidl were selling the very same product for the "everyday low price" of $4.88. A pint of blueberries was $1.99 at the grocery store, while ALDI's price was $2.99 and Lidl's was $3.49. An 8-pack of Lance crackers was on sale for $1.77 at the grocery store, while the everyday price was $1.98 at ALDI and Lidl didn't even carry the product.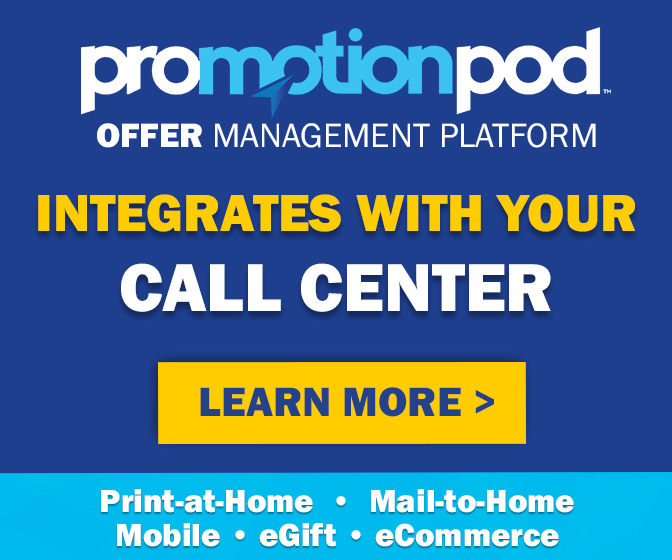 The weekly circular is "a secret weapon for supermarkets," Bishop explained. "It's like Kryptonite for EDLP (everyday low price) competitors and deep discounters – they are powerless to fight back," Circular Logic's Ken Wyker told Brick Meets Click.
But we knew that already – the weekly ad gets shoppers in the door for the deals, then they end up paying full price for everything else and the grocery store comes out ahead in the end. It's the very type of pricing game that many ALDI and Lidl shoppers have given up on. Who wants to sift through hundreds of items in a sale ad, many of them irrelevant to you, to see if there are good deals on things you actually want to buy?
So these analysts are suggesting a better way. Instead of relying on a laundry list of weekly promotions on a rotating assortment of the same old products, grocers need to get personal. It's not about "which store has the best prices," it's about "which store has the best prices for me," Wyker said. So his company helps retailers analyze shoppers' purchase history in order to highlight the most relevant deals. "We email the most powerful offers to each customer every week, effectively reminding each individual how great the retailer's pricing is on the items they buy," he explained.
Other grocers have discussed going further than merely highlighting or rearranging the order of items in the existing circular. Safeway once discussed phasing out the traditional weekly circular altogether, replacing it with a selection of uniquely personalized prices on specific items most relevant to you.
We're not quite there yet. So, for the time being at least, Brick Meets Click says grocers should leverage the advantage they have, in offering a weekly circular with sale prices that their competitors can't beat. "Grocers have to adapt to ALDI and Lidl's impact on pricing in the market, but lowering prices to fight the competition on general price reputation is counterproductive," Bishop explained. "Shifting the goal to winning the individual shopper can be a much more effective and profitable strategy."
This way, grocery stores can win shoppers whose priority is getting a good price on the items they buy most, and the discounters can win shoppers who just want a fair price on whatever they choose to buy. And if you're a committed deal-seeker and stick to your guns by shopping the sales at the grocery store, and purchasing the rest of the items on your list at a discount store, then the real winner of this grocery price battle – could be you.
Image source: ALDI