The country's largest grocery chain put a stop to it eight years ago. The coupon industry recommended that everyone follow suit seven years ago. But it's taken until now for one major grocer to announce the end of an increasingly rare practice that's popular among couponers, while not so popular among the companies that issue coupons. And this particular grocer isn't even the only one that still allows it.
ShopRite, which has more than 300 stores in six Northeastern states, will no longer allow shoppers to combine a digital coupon and a paper manufacturer's coupon on the same item. The policy change at ShopRite and its corporate sibling The Fresh Grocer takes effect May 5th. Word started spreading among ShopRite couponers last week, and the company plans to start informing shoppers in stores this week.
"We review our policies and promotions from time to time to ensure they are consistent with industry practices and provide our customers the best value on their favorite products and brands," Karen O'Shea, spokesperson for ShopRite parent company Wakefern, told Coupons in the News. "This change is in keeping with market practices and allows us to work more closely with manufacturers on new promotions. We believe the move will allow us to provide new and/or higher value coupon offers to customers."
This would appear to suggest the move was a concession to manufacturers who didn't want their paper and digital coupons to be combined, as ShopRite has long permitted, but O'Shea would not elaborate on the specific impetus for the change.
Also unaddressed is how ShopRite managed to sustain this policy for as long as it did. When digital coupons first started catching on about a decade ago, they were considered something of a "third category" – not quite store coupons, not quite manufacturer's coupons – so if store and manufacturer's coupons could be stacked on a single item, why couldn't you stack store and manufacturer's AND digital coupons?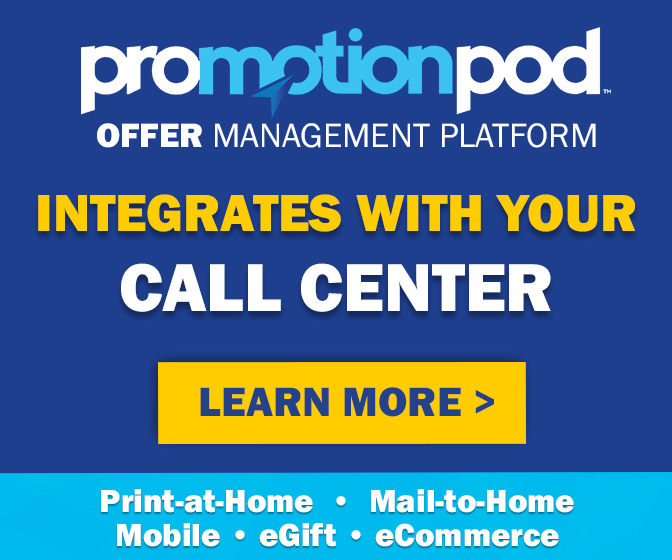 Many shoppers did just that. But Kroger, one of the first grocery chains to offer digital coupons, put a stop to the triple stack in 2011, declaring that digital coupons were simply another form of manufacturer's coupons. And most everyone knows, or should know, that you can't combine two manufacturer's coupons on a single purchase.
The Joint Industry Coupon Committee, made up of retailers, manufacturers and other industry groups, followed up a year later with specific guidance on the subject. "Manufacturers expect no change to the one manufacturer coupon (in any form) for one purchase requirement," the committee's "Voluntary Guidelines for Digital Coupons" stated. "Only one manufacturer coupon in any form, should apply per common item purchased."
Most retailers eventually followed Kroger's lead and the JICC's guidance, updating their policies and their checkout software to prevent digital and paper manufacturer's coupons from being used together.
Most retailers. But not all. Kroger-owned Harris Teeter didn't update its policy to prevent paper and digital stacking until just two years ago. In a "digital coupons FAQ" that was, until recently, available on ShopRite's website, the retailer seemed to suggest that coupon stacking was something of an informal policy, because people were doing it anyway. "We are aware that many shoppers participate in coupon sharing blogs and websites that promote additional savings by combining their digital and paper coupon offers," the FAQ read. "Currently, we allow the redemption of such offers unless expressly prohibited by the terms and conditions printed on the coupon."
Today, despite ShopRite's move, several other regional grocery chains, including Raley's, Hy-Vee and Big Y, still allow digital and paper coupons to be combined – seven years after the industry officially discouraged it. When asked why, and whether they're getting any pushback from manufacturers, a Raley's spokesperson merely confirmed that stacking was allowed without elaborating. Hy-Vee spokesperson Tina Potthoff told Coupons in the News that "each manufacturer that we work with is able to tell us if they want this to be allowed or not allowed. If it is not allowed, then we set our system to only allow one type of coupon at the checkout." A Big Y spokesperson did not respond to requests for comment.
Many ShopRite couponers who have been discussing the upcoming policy change online are saddened, but not necessarily surprised. Many who don't shop at ShopRite may be surprised to learn that any stores are still allowing this kind of stacking at all. So if you're a Raley's, Hy-Vee or Big Y shopper, combine those coupons while you can. If those stores ultimately go the way of ShopRite, Harris Teeter and virtually everyone else in the grocery industry – combining digital and paper manufacturer's coupons on the same item may officially, conclusively, become a thing of the past.
Image source: ShopRite