Some people love them, others hate them. But Walmart is hoping to find out for sure what its customers think, as it tests out a store with no cashiers, and self-checkout machines only. And if reaction is positive, the same system could ultimately roll out to Walmart stores across the country.
The test is taking place at a Walmart Supercenter in Fayetteville, Arkansas, not far from Walmart's home base of Bentonville. Gone are the traditional checkout lanes where you unload your items onto the belt and a cashier scans and bags your items one by one. In their place are a bank of self-checkout machines, with store staffers ready to assist anyone who has a large order, has trouble working the machines, or just prefers having some human interaction at the checkout.
"We are redesigning what the checkout experience could look like," Walmart spokesperson Kory Lundberg told Coupons in the News. "We are continuing to look for new ways to improve the checkout experience while providing the options customers are looking for."
The cashierless test, believed to be the first at a full-fledged Supercenter, comes about a year after Walmart conducted a similar dry run of a self-checkout-only system at a Walmart Neighborhood Market in Pea Ridge, Arkansas. That test, at the smaller grocery-focused store, was considered successful enough that Walmart replicated the system at a new Neighborhood Market in Coral Way, Florida that opened in January.
"Customers tell us they have enjoyed the convenience and speed," Walmart said in a blog post announcing the Florida store opening. "This store will offer large basket self-checkout lanes that give the customer the option to scan the groceries themselves or have a Self-Check Out Host assist with the transaction."
But will a self-checkout-only system that works at a Neighborhood Market, which is about one-fifth the size of a Supercenter, work in a massive store that sells much more than just groceries?
That's what Walmart hopes to find out.
"It isn't quite accurate to call these self-checkout only," Lundberg cautions. "We continue to have associates working at the front end, helping customers check out. The jobs may look a little different, but we will continue to have people working in the area and helping customers check out how they want to."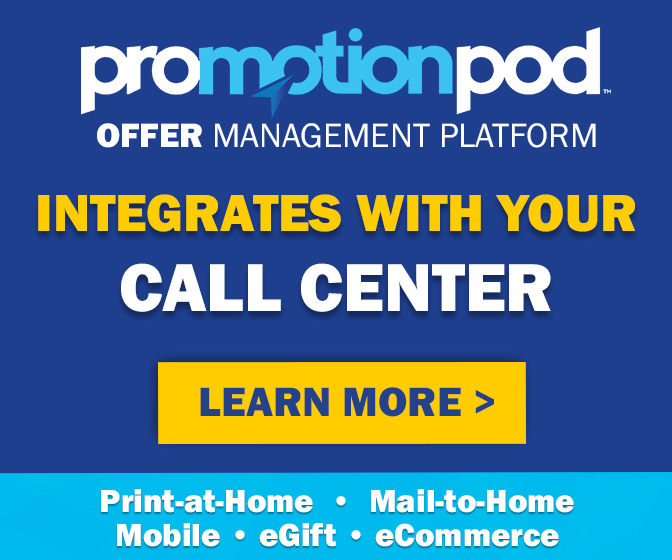 Reaction from shoppers who have commented online seems mixed so far. Many are echoing the usual concerns about self-checkout, claiming that this is a ploy to reduce costs and fire cashiers, while others complain that the elderly or infirm will be disadvantaged, and still others gripe that they're not being paid to do a cashier's job. And some couponers worry that coupons and self-checkout are not always the best combination. "I can shut down a self checkout with a coupon. Have done it twice," one Facebook commenter wrote. "If I have coupons I go to a human! I need a human on the register please!"
But many people who have actually been to the Fayetteville Walmart say they were pleasantly surprised.
"Cashiers are now working the self checkout area to help those who need help. It wasn't bad and the bagging area is big," one Facebook commenter wrote. "They probably had more people monitoring than they ever did checking others out," another observed. "They had six people assisting the other day when I was in there. I'm not sure I've ever seen six cashiers before," a third commenter wrote. Elderly and disabled shoppers can have a "Self-Checkout Host" assist or scan their entire order for them if they prefer. And to those who worry that the move will cost cashiers their jobs, it could ultimately help free up employees for other tasks like working to fulfill pickup and delivery orders.
Self-checkouts got a bit of a bad reputation after they first became widespread in the 1990's – back in the dark ages of clunky machines, fussy scanners and "unexpected item in the bagging area" alerts. Several grocery chains that had installed them, including Albertsons, Hy-Vee and Big Y, had a change of heart and made a big show out of yanking them out, in the name of "customer service." But as the technology improved, customers became more comfortable with the machines, and those "unexpected item in the bagging area" alerts faded into history. So those same grocery chains relented and brought self-checkouts back. Since then, everyone from Target to Home Depot to Dollar General have been adding more self-checkouts to more stores across the country.
But few have gone so far as to go self-checkout-only, and certainly not in a store as big as a Walmart. So Walmart's test in Fayetteville is likely to be closely watched by competitors. If it's successful, then, the test could have implications beyond Walmart itself.
"One of the things we'll be watching closely in our Fayetteville test is how quickly customers can get through the checkout," Lundberg said. "We think they're really going to like how quickly they are able to check out and get on with the rest of their day."
As for when you might see self-checkout-only coming to your local Walmart, "we will learn from this test and get feedback from customers and associates before deciding next steps," Lundberg said.
So whether you love or hate self-checkouts, Walmart hopes shoppers are willing to give its new system a chance. For now, it will be up to shoppers in Arkansas to decide whether this test begins and ends there – or ends up changing your own Walmart checkout experience in the very near future.
Image source: Walmart