In the early days and weeks of the coronavirus pandemic, many retailers stopped issuing printed weekly ads and cut back on promotions, while some manufacturers stopped issuing coupons. After all, there's no need for coupons and promotions on a high-demand item like toilet paper, for example, when packages are already flying off the shelves at full price.
By now, though, many of the weekly ads are back, and coupons are becoming more plentiful. But what if some marketers wager that shoppers have gotten used to fewer coupons and promotions, so now could be a perfect time to cut back, or do away with them for good?
One retailer is considering just that.
"Never let a good crisis go to waste," Ulta Beauty CEO Mary Dillon told an investors conference last week.
Ulta Beauty stores offer salon services, and sell cosmetics, fragrances, and hair and skin care products. And they're very promotional – it's usually not difficult to find a dollars-off or percent-off-your-total-purchase coupon or an in-store sale.
But Ulta stores across the country were closed from mid-March to mid-May. So, aside from online offers, there weren't a whole lot of promotions going on. And Ulta discovered it kind of liked it that way.
With only online shoppers to cater to, and with fulfilling orders more of a challenge than usual, Ulta "had to be less promotional," Dillon said. Instead, the idea was to "figure out a way to engage with your guests that isn't about an offer, but about a mindset."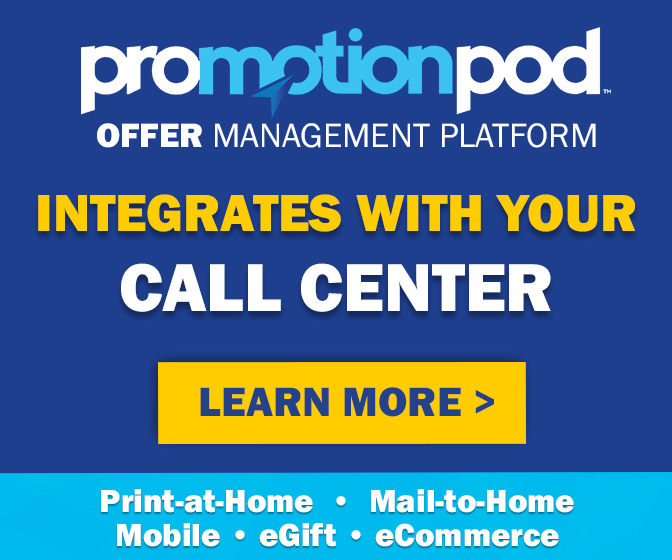 Now that more Ulta stores are starting to reopen, the retailer is reconsidering whether it wants to return to offering all the promotions, ads and printed coupons that it did in the past.
"We've definitely taken the opportunity to continue to evolve our marketing mix," Dillon said. "Assets that weren't relevant during that time, like maybe more print, we're able to pull back some of that. And do you go back to it? Maybe not, it's not the most efficient thing that we do."
Her comments came a couple of weeks after Ulta President Dave Kimbell described the retailer's "strategy pre-COVID" as being "a multiyear journey to try to reduce broad-based promotions and be more strategic and focused," by concentrating more on its loyalty program and offering more personalized, relevant deals. "We're not anticipating leading a massive increase in promotional activity" once stores reopen, he said.
Even big annual sales events from years past may get something of a makeover. "We talked about rethinking the cadence of some of our major events and the promotional elements that go with some of those things," Chief Financial Officer Scott Settersten said.
In some cases, that might be just as well, after last November's "first ever Ulta Beautyfest" didn't seem to go quite as planned. A series of misunderstandings led many Ulta fans to believe the weekend-long event was going to be more exciting than it actually turned out to be. Stores opened an hour early, but shoppers complained that they had to wait in long lines outside closed stores. Once they finally got inside, many shoppers said they were expecting free treats and samples, but only got a $5 coupon.
"A coupon does not make a Beautyfest," one online commenter sneered.
"While most of our guests were thrilled, we realize that some were not and we apologize to those who thought we missed the mark," Ulta said in a statement after the event ended. "We've listened to our guest feedback and learned from what they have shared with us."
No one back then could have anticipated the public health crisis and the retail disruption that we find ourselves in now. So looking back, as Ulta looks ahead, Ulta shoppers who wanted something other than having a paper coupon handed to them – just might get their wish.
Image source: Ulta Beauty