When was the last time you got a great deal on toilet paper? Or paper towels, household cleaning supplies or any kind of fresh food on your grocery list?
A lot of deals that disappeared in the early days and weeks of the coronavirus pandemic have returned. But, all these months later, many of them still haven't. As a result, we're still paying more for groceries than we used to, at a time when many cash-strapped shoppers need deals more than ever.
Pre-pandemic, roughly 30% of grocery products sold in the U.S. were sold on promotion. According to Nielsen, that percentage began plummeting last March, as panic-buying began and stores started limiting purchases and suspending promotions. April was worse, and it finally bottomed out in May, when less than 18% of grocery items were sold on promotion. That means 82% of all the groceries we purchased that month, were full-priced.
As sales are becoming more plentiful, the percentage of grocery items sold on promotion is finally on its way back up again. But seven months into the pandemic – and counting – it's still well below normal. That means we're still paying full price for more groceries than we were at this time last year, or in virtually any year in recent memory.
According to the latest figures from Nielsen, 25.9% of products were sold on promotion in September. That's much better than at any time during the pandemic, but it's still well below average.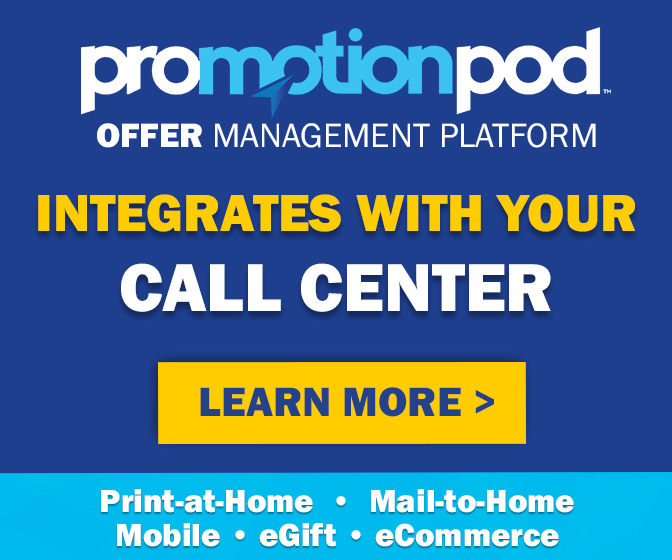 "Fewer promotional offers are being made available to shoppers, and this is the reason their grocery bills are higher than this same time last year," Nielsen stated matter-of-factly.
The household care department is where the fewest deals are, with only 15% of products sold on promotion last month. Packaged food and frozen food promotions remain below normal. And the one bright spot in August – fresh meat – was somewhat less bright in September. The meat department saw "a resurgence of promotional activity" in August, but fell below pre-pandemic levels again in September. Even in August, though, more promotions and lower prices in just one department did "little to offset the total basket expenditure and ease the cost for shoppers and their grocery bills," Nielsen said.
The lack of promotions is just one half of a one-two punch – because regular prices are increasing as well. So not only are you paying full price more often, but "full price" is even more than it used to be. According to the U.S. Labor Department's latest Consumer Price Index released this week, grocery prices last month were up 4.1% from the same time a year ago, with increases ranging from 2.6% for cereals and bakery products, to 6.3% for meat, poultry, fish, and eggs.
Frequent out-of-stocks early on in the pandemic, rapidly-depleting home stockpiles and less-frequent grocery shopping trips overall have caused some shoppers to get out of the habit of being price-sensitive at the grocery store. Those who can afford to do so, are buying what they need when they need it, promotion or not, which is exactly the way you're not supposed to shop if you want to save money. If that type of shopping behavior continues, retailers may be hesitant to bring promotions back to pre-pandemic levels at all – why put things on sale when shoppers are willing to buy them at full price?
Well, they might have to if they discover that more shoppers are paying full price somewhere else. Higher regular prices and the lack of promotions have prompted some cash-strapped shoppers to trade down to lower-priced stores like ALDI, Walmart or Dollar General. They don't usually have big sales, but they are doing big business. "We have seen an increase in customers," Dollar General CEO Todd Vasos said over the summer. "And that is no surprise… When the going gets tough, we know that our customers need us more."
If the pandemic recession drags on, something's got to give. Historically, coupons and sales become more popular and more necessary during troubled economic times. But so far this recession, coupons and sales are not keeping up with demand. In 2009, during the last recession, Nielsen reported that a whopping 42% of all grocery items were sold on promotion. Coupon use hit a recent high around that time, too. Today, not only are we far from those levels, we're struggling just to get back to where we were before the pandemic and the recession even started.
Many things that we experienced for the first time this spring are already a memory. Remember the mad scramble for toilet paper? Stores refusing paper coupons? One-way aisles? With any luck, rising grocery prices and the lack of promotions will soon become a distant memory as well.