As the holiday shopping season gets into full swing, the bad news is that Black Friday is over. The good news is, Black Friday-like deals may continue. Because if they don't, retailers like Target are worried that Target shoppers will choose to do their shopping somewhere else.
So far this year, despite inflationary pressures and changing consumer habits, consumer product manufacturers have mostly resisted offering too many promotions or ramping up their coupon offers to increasingly cost-conscious shoppers. Manufacturers have their own cost challenges to manage, after all. And everyone needs groceries and household supplies, so no sense giving away discounts on products people are going to buy anyway.
Unlike manufacturers though, many retailers don't have that luxury. They have little choice but to offer more deals, because shoppers these days want nothing to do with paying full price.
"Our guests are exhibiting increasing price sensitivity, becoming more focused on and responsive to promotions and more hesitant to purchase at full price," Target CEO Brian Cornell told investors recently. "We see our guests holding out for and expecting promotions more than ever, spending less on regularly priced items," Chief Growth Officer Christina Hennington added.
With the prices of groceries and everyday essentials rising throughout the year, there's simply no room in many shoppers' budgets for full-priced holiday gifts. "Consumers are feeling increasing levels of stress, driven by persistently high inflation, rapidly rising interest rates and an elevated sense of uncertainty about their economic prospects," Cornell warned as he offered a downbeat outlook for the holiday shopping season. "Many consumers this year have relied on borrowing or dipping into their savings to manage their weekly budgets. But for many consumers, those options are starting to run out."
Last month, Target said shoppers responded positively to Halloween-themed promotions. But business slowed once those promotions ended. "Our guests became increasingly cautious in their spending" as they "concentrated their discretionary spending on items on promotion," Chief Financial Officer Michael Fiddelke said. "Guests moved away from full price purchases," especially in nonessentials, Cornell added. "I think they're looking at discretionary categories and saying, 'All right, if I'm going to buy, I'm looking for a great deal and a great value.'"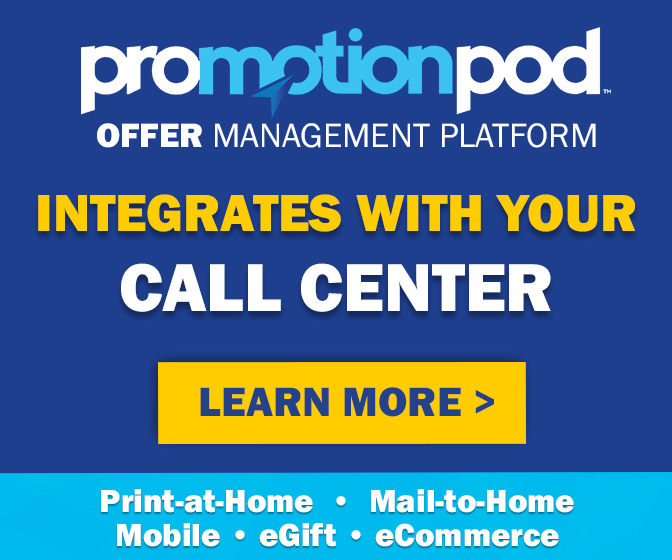 In some cases, in some categories, sales are suffering, promotions or not. "With inflationary food prices absorbing more of their spending, those costs are crowding out other categories, including spending on discretionary items, and in some cases, even household essentials," Hennington said. More shoppers are concentrating their value-seeking on groceries, "trading into smaller pack sizes, opening price point options or owned brands to reduce their spending on a single trip. Others are opting for larger pack sizes or stocking up when items are on promotion."
It's a far cry from where Target was in the heady, pre-pandemic, pre-inflationary period just a few years ago. Back in 2017, Cornell actually announced that Target would be scaling back on promotions. "We're going back to our roots, and re-establishing our everyday low price commitment," he explained. "We've lowered our prices on thousands of items," a Target blog post elaborated. "Waiting for just the right sale to roll around can be, well… super frustrating."
You know what else is "super frustrating"? Not knowing whether the price you're paying is really the best price there is, or if you should hold out for a promotion. And that's the sticky situation Target finds itself in today.
Not so with Target's biggest competitor. While Target struggles with shoppers who don't want to buy anything that's not on sale, Walmart doesn't have that problem, as it prefers to let its "everyday low prices" speak for themselves. And that strategy seems to be paying off in these inflationary times.
Walmart recently offered a much rosier outlook for its holiday shopping season, as shoppers who are watching their spending are doing more of their spending at Walmart – including higher-income households, who represent the majority of Walmart's growth in grocery sales lately. And groceries account for a far greater share of Walmart's sales than Target's, so a boom in grocery sales at Walmart is helping to offset softer spending in other departments. And Walmart shoppers know they don't have to wait for a "super frustrating" sale to get a good value.
Target is trying to be optimistic, though, emphasizing the many values that it offers. "Our team is committed to offering value across our entire assortment through great everyday prices, unbeatable value on our owned brands and accessible opening price points in every category," Cornell said. "In addition, we'll highlight our compelling and simple promotions, free services like Drive-Up and in-store pickup and new accessible payment options. And of course, we'll provide additional savings opportunities through our RedCard and Target Circle programs, neither of which has a membership fee" – a subtle swipe, perhaps, at the Walmart+ paid membership program.
So if you're watching your spending this holiday season – on groceries and gifts alike – keep an eye on Target's weekly sales circulars. Target may have many more deals in store – because the way this holiday shopping season is looking so far, it won't be able to afford not to.
Image source: Target