It was last year when a noted consumer advocate and a coalition of consumer groups began speaking out against digital-only grocery discounts, calling them discriminatory against seniors and other less digitally-savvy shoppers.
Now, one state lawmaker wants digital-only discounts to be against the law.
New Jersey Assemblyman Paul Moriarty has introduced a first-of-its-kind bill, stating that any seller in his state who "offers a digital coupon is required to also make available to a consumer a paper coupon of identical value."
"People are being marginalized who aren't amongst the majority of people that have access to the internet, computers and smartphones," Moriarty, the Democratic state legislator and Consumer Affairs committee chair, told Coupons in the News. "I think it's unfair, I think it's discriminatory, and I think the people that need the discounts the most are being shut out from being able to access them."
The three largest grocery chains in New Jersey are ShopRite, ACME and Stop & Shop – and all three prominently feature digital discounts in their current weekly ads. ACME's circular advertises coupons and freebies that must be accessed through the store's ACME for U digital savings program. The front page alone of the ads for both Stop & Shop and ShopRite feature more than two dozen "digital deals," telling you how much you'd pay with a digital coupon and how much without. At Stop & Shop, for example, red cherries are $2.99 a pound with a digital coupon, and $4.99 without – a 67% difference in price for those without the technology or the know-how to access the digital offer.
ShopRite already offers a workaround, allowing shoppers to load digital coupons to their accounts via in-store coupon kiosks if they don't have their own access to the internet. Albertsons, owner of ACME, said in a statement that "many of our stores also allow for individuals who may not have digital access to present the weekly circular to the cashier for the discount(s) to be applied at the register." A spokesperson for Stop & Shop owner Ahold Delhaize did not immediately respond to a request for comment.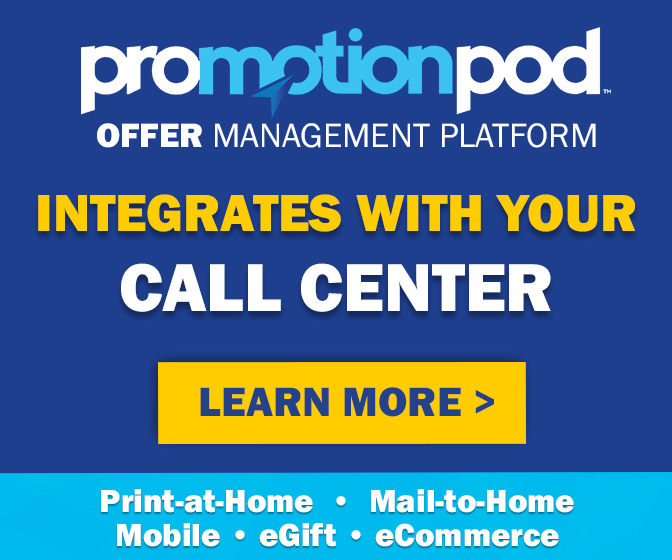 Under Moriarty's proposed legislation, grocery stores wouldn't be the only retailers affected. Drug stores, restaurants and any other seller in the state offering digital discounts would have to accommodate those who are not digitally-connected. If they don't, the measure proposes fines of $2,500 for a first offense and up to $5,000 for additional offenses.
The bill defines "digital coupon" as "a store coupon, rebate, or similar instrument that is offered to a consumer through the internet." So it's unclear whether retailers using their weekly circulars to promote digital manufacturer's coupon savings would have to ensure that paper versions are also available, or if allowing shoppers to access digital coupons via an in-store kiosk is an acceptable alternative to offering paper coupon equivalents. Moriarty expects to work out the details with stakeholders representing all sides, as the bill makes its way through the legislative process.
Edgar Dworsky, the founder and editor of Consumer World, says the bill is an important first step toward addressing the issue that he called attention to last year. "Hats off to Assemblyman Moriarty for coming up with a remedy," he told Coupons in the News. "I thought it was sensational that a state legislator was concerned enough about seniors and lower income folks overpaying for groceries because they couldn't access 'digital-only' sale items."
Back in June, Dworsky conducted a review of dozens of grocery chains' weekly circulars, and found that two-thirds of them advertise some form of digital-only discounts, whether in the form of digital coupons or loyalty discounts that must be activated online. He followed up several months later, by leading a coalition of consumer groups in sending a letter to the presidents of a dozen large supermarket chains, and urging consumers to do the same.
The letter asked the retailers "to come up with an offline alternative to digital-only sale items, and not one of them responded with a concrete plan to do so across the board," Dworksy said. So if they're not going to do it in response to consumer concerns – perhaps they'll do it, if they're required to by law. "My hope is with proposed legislation like this, supermarkets will begin to focus on this issue more, and perhaps will voluntarily make accommodations for their digitally-disconnected shoppers," Dworsky said.
"I don't think it's that difficult," Moriarty said. "Businesses should want to do it… I think it's easy for them to make these coupons or discounts available to a wider array of people."
Digital proponents have been predicting the imminent death of paper coupons for years. But if this bill becomes law in New Jersey, it could be the first step toward ensuring that non-digital discounts live on for some time to come.