Consumer groups have advocated for it, a state lawmaker is looking to legislate it, and now a major coupon provider is taking matters into its own hands, to ensure that shoppers who are not digitally-engaged can get digital coupons in paper form.
Catalina has announced the introduction of "Catalina Reach Extender," so named because it extends the reach of digital-only coupons by offering them in printable form right at the checkout, to shoppers who don't receive, don't use, or aren't interested in, digital coupons.
The Kroger-owned retail data analytics company 84.51° is the first major collaborator in Catalina's new initiative. 84.51° provides the personalized digital offers that Kroger shoppers receive when they shop or browse online. Catalina, meantime, provides the personalized coupons that print out at Kroger's registers when you check out. The new initiative combines the two platforms, so in-store shoppers who don't receive 84.51°'s digital offers can now get those same offers from the in-store Catalina coupon printer.
The idea is to help "loyal in-store shoppers receive offers in a way that is relevant to them, while they're shopping," Wesley Bean, U.S. Chief Retail Officer for Catalina, said in a statement. "With inflation continuing to concern shoppers across the country, offering shoppers greater value on their favorite brands and products in a relevant way is not only appreciated, but also it engenders even greater loyalty."
As more and more coupons go digital, and more grocery planning, list-making and shopping is being done online, those who prefer doing things the old-fashioned way – shopping in store, using physical coupons – risk getting left behind. Not only that, but the latter group is an entire shopper segment that digital-only offers can't reach. Catalina's aim is to help shoppers of all types save money, while helping marketers extend the reach of their promotions to everyone, however they prefer to shop.
"The ultimate aim of using Catalina Reach Extender is to engage 100% of our shoppers with the best possible access to value," Cara Pratt, SVP, Kroger Precision Marketing at 84.51, said in a statement. "We look forward to using this breakthrough technology to bring meaningful savings to even more customers."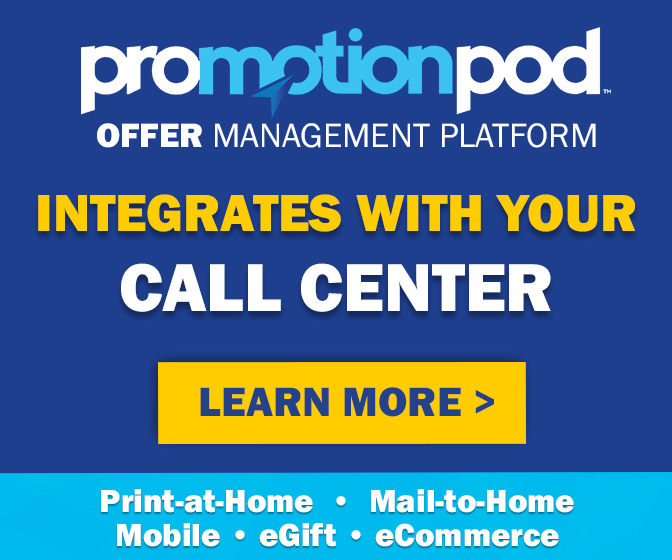 The new initiative is a timely one, as it comes in the middle of a growing debate about how and whether to bridge the "digital divide." Last year, a coalition of consumer groups urged national supermarket chains to offer an offline alternative to the "digital-only" deals prominently advertised in their weekly circulars. In order to take advantage of many of the promotional prices featured in the stores' ads, shoppers must go online to load the deal to their account, or download a digital coupon.
That's great for those who are digitally-engaged. But "people who are often elderly or with limited income are forced to pay higher grocery prices than their more tech-savvy counterparts," the consumer groups argued, because they lack the technology or the know-how to take advantage of digital deals. "It is simply good business to recognize that all your customers deserve equal access to your offers," the groups wrote in a letter to a dozen national supermarket chains.
That letter got a lot of media attention last year. And it ultimately captured the attention of a New Jersey lawmaker, who introduced a bill in his state's legislature earlier this month. The proposed law would require any retailer who "offers a digital coupon… to also make available to a consumer a paper coupon of identical value."
Catalina didn't say whether its initiative had anything to do with the current debate over the digital divide. And unless it pulled together this plan from scratch in just a couple of weeks, it's unlikely that the New Jersey legislative effort precipitated the Catalina Reach Extender.
Nevertheless, sometimes all it takes is the mere hint of potential government regulation to jump-start industry efforts to address a problem on their own, before they're required to by law. So Catalina's effort may not be directly related to the legislative effort in New Jersey – Kroger doesn't even have stores in the Garden State, after all. But retailers and coupon providers that have so far been ambivalent about the consumer groups' concerns, and skeptical about the proposed legislation, could see Catalina's initiative as a sign that bridging the digital divide can indeed be done, voluntarily, in a way that benefits shoppers, retailers and brands alike.
As the Catalina Reach Extender program gets off the ground, 84.51° says a "base of loyal, exclusively in-store Kroger shoppers" will begin seeing new in-store Catalina coupon offers, which complement the digital deals that 84.51° already offers to these shoppers' digitally-engaged counterparts.
As a result, brands will get more of their offers in front of more shopper eyeballs, retailers hope to earn more loyalty from shoppers who choose not to engage with them digitally, and more of those shoppers will get more coupons to save more money. It could prove to be a win-win-win that might help make that digital divide just a little less divisive.