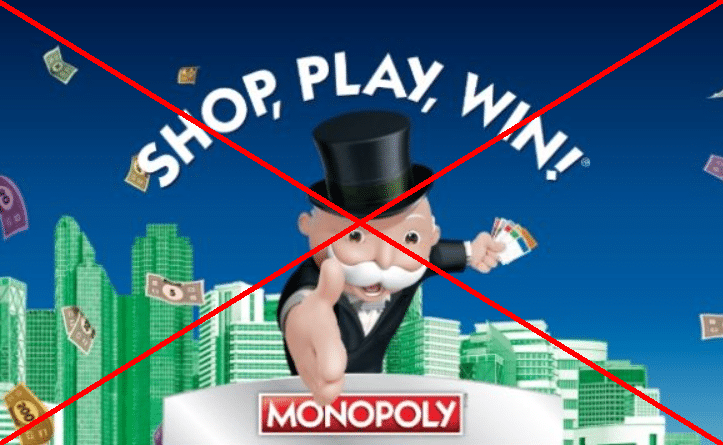 These days, as regulators scrutinize Albertsons' plan to merge with its larger rival Kroger to become a coast-to-coast grocery powerhouse, you can't necessarily blame the retailer for not wanting to be associated with the word "monopoly."
For the second year in a row – and perhaps permanently – the long-running Monopoly Shop, Play, Win game typically played this time each year at Albertsons, and nearly two dozen Albertsons-owned chains like Safeway, Randall's, Jewel-Osco and Shaw's, has been shelved.
"Unfortunately, we will not be offering the Monopoly game this year in our stores," Albertsons spokesperson Jessica Keener told Coupons in the News – the very same quote she offered last year, when the game was paused for the first time in 13 years. At that time, the "Shop Play Win" website was still operational, though frozen in time on the previous year's contest, whereas today, the website is completely down.
And with Albertsons currently focused on its proposed merger with Kroger, which may or may not want to inherit the game and assume the responsibility of expanding it to its own nearly two dozen chains, it's not out of the question to presume that the Monopoly game as we know it may be gone for good.
That said, the game "as we know it" had already changed before it was sidelined last year. After the 2020 edition of the game was interrupted by the Covid pandemic, and the prospect of gathering paper game tokens in stores became less palatable and less possible for many shoppers, the 2021 edition went all-digital. Instead of purchasing qualifying products to earn game pieces to place on a simulated Monopoly board in the hopes of winning a million-dollar top prize, the new version of the game allowed shoppers to earn codes to enter online or via the Albertsons Monopoly app, to find out if you were an instant winner.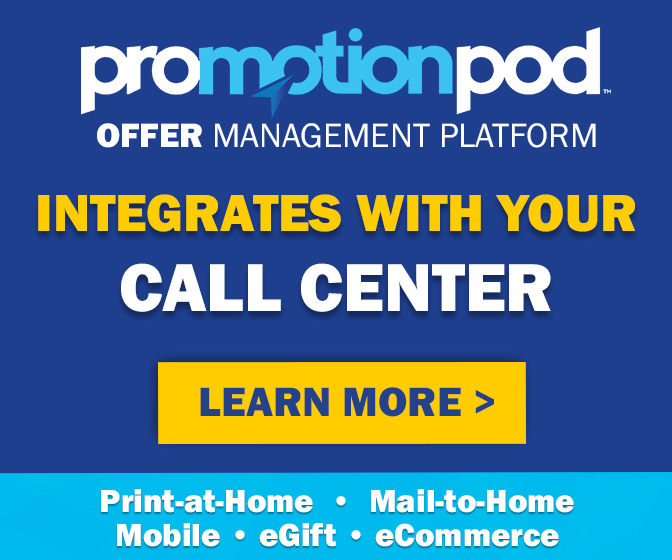 Aside from the Monopoly-themed branding, the new game had little to do with Monopoly at all. And many players complained that the digital-only game took all the fun out of collecting game pieces, figuring out which were the "rare" ones needed to make a match and win a prize, and trading with others in the hopes of becoming a big winner.
An Albertsons customer service representative acknowledged last year that many shoppers were unhappy with the new game, and seemed to suggest that the time-out was aimed at retooling the game to bring back the version that shoppers knew and loved. "The management team has decided to cancel the Monopoly game this year due to complications playing it on full digital," the representative explained to Coupons in the News last year. "We would like to look forward to the following year to have the game back just like before."
Instead, not only is the game not back "just like before," but it's not back at all.
In a further sign that Monopoly is in Albertsons' rear-view mirror, Keener deftly pivoted from confirming the game wouldn't be back, to promoting the retailer's new "Sincerely Health" program instead. "Our free health and wellness platform is designed to help customers eat better, move more and live healthier – all while earning rewards along the way," she said. Shoppers who register can earn up to $25 off future grocery purchases, and then earn more points redeemable for grocery discounts by taking actions like setting a health goal or responding to a health recommendation.
It won't make you a millionaire. But it could make you healthier, and save you a little money on your grocery purchases. The odds of winning a million dollars in the last Monopoly contest in 2021 were an eye-popping 1 in 627 million, anyway – more than twice as difficult as winning the Powerball or Mega Millions lottery.
So all good things must come to an end, even an annual contest that sent grocery shoppers across the country into a frenzy, trying to earn a million dollars they had little chance of actually winning. But as millions of Albertsons shoppers who may still have old game pieces hiding in their junk drawers and glove compartments will attest – it sure was fun trying.