It started as a consumer group's call to action in support of shoppers unable to take advantage of digital-only discounts. Now, you could say it's becoming a movement, as a bill requiring offline alternatives to digital-only deals is one step closer to becoming law in one state, while another state has jumped on the bandwagon by becoming the third so far to consider legislation of its own.
The New Jersey Assembly's Consumer Affairs Committee has advanced a bill that would require businesses in the state offering digital discounts to make available an "in-store alternative of identical value" for the benefit of those who are not digitally-engaged.
That phrasing represents a small but notable change from the original version of the bill, introduced by Democratic New Jersey Assemblyman and Consumer Affairs Committee chair Paul Moriarty back in January. That version would have mandated "a paper coupon of identical value." Now, it more broadly calls for an "in-store alternative… including, but not limited to, paper coupons, electronic kiosks, or application of the discounted price or benefit at the point-of-sale upon the request of the consumer."
Several stakeholders testified both for and against the proposal at Monday's hearing. Many groups representing businesses in the state expressed their opposition. It's "just another burden on businesses," Eileen Kean, New Jersey state director of the National Federation of Independent Business, told the panel. "Let's let businesses figure out what works best for them. Let's try to stop this overreach."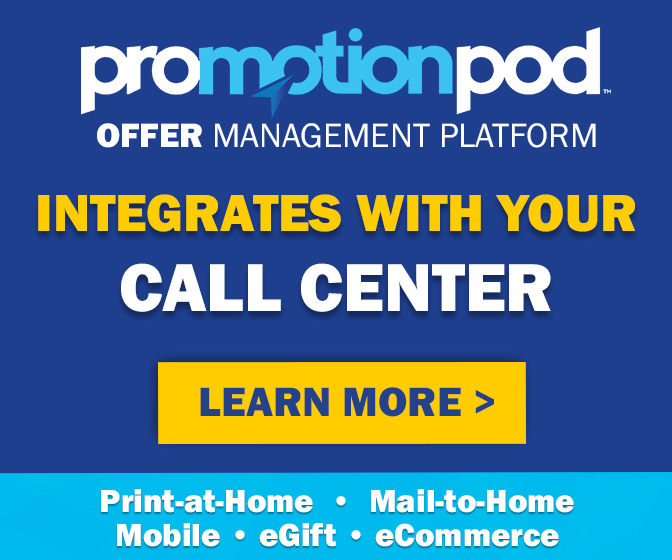 Others expressed concern about the impact on smaller retailers that may not be equipped to easily offer an in-store alternative, or the impact on digital manufacturer's coupons, over which retailers have no control and no ability to offer in alternate formats. "We certainly don't want our manufacturers to feel that they can no longer offer coupons to their retailers in New Jersey," Mary Ellen Peppard, Vice President of the New Jersey Food Council, testified. Besides, digital coupons are good for consumers, she argued. "There's a lot less cost to digital coupons, they are not as labor-intensive, and they're not as prone to fraud. And so those savings can be passed on to the customers."
"I think manufacturers should want to feel that they don't want to be discriminatory towards large segments of our population when it comes to offering discounts," Moriarty countered.
Nearly a year ago, consumer advocate Edgar Dworsky, founder and editor of Consumer World, reviewed dozens of grocery circulars, and found that two-thirds featured some form of digital-only discounts. The "sale price" was prominently advertised, but you had to load a digital coupon, or activate a loyalty discount online, in order to get the deal. And many seniors, lower-income shoppers and others without easy access to the internet would be left out and have to pay full price. Dworsky later joined forces with other consumer groups in sending a letter to a dozen large supermarket chains urging them to consider changes.
In his own testimony to the New Jersey committee, Chuck Bell, Programs Director for Consumer Reports, called out retailers that are "advertising discounts prominently on the covers of all these circulars, and 20-25% of the public can't get access to those discounts. So it looks like you're offering a lower price… but it's actually not obtainable by many of your customers." Instead, it's a "bait and switch," he alleged. Old-fashioned paper coupon clipping, in contrast, "was something that everyone could participate in at every income level. You didn't need expensive technology to be able to do that." But now you do, as paper coupons fall out of favor and more discounts are going digital.
"What are we doing?" asked Assemblywoman Annette Quijano, Democratic vice chair of the committee. "We're rushing towards technology but we're forgetting poor people, and individuals that do not have a computer, or don't have the wherewithal to know how to use a computer."
Richard Rebh, CEO of retail marketing firm EntryPoint Communications, explained how his company provides in-store kiosks that shoppers can access to download deals – including digital manufacturer's coupons – even if they don't have a smartphone or a computer at home to load coupons and discounts before they shop.
See, Moriarty pointed out to skeptics, "there are solutions out there. This is not the end of the world, and this legislation is not the craziest thing out there."
Assemblyman Nader Sayegh in the neighboring state of New York would seem to agree. On the same day that New Jersey lawmakers were debating their digital-discount bill, Sayegh introduced his own version in New York. "A person selling or offering for sale goods or services at retail that offers a digital coupon shall make available to a consumer a paper coupon of identical value," his bill reads, in language identical to that originally proposed by Moriarty in New Jersey. Sayegh's office did not immediately respond to a request for comment, about whether he had been in communication with Moriarty, or was merely inspired by his bill.
Either way, New York now becomes the third state to propose such legislation this year, after an Illinois lawmaker did the same a few months ago.
"I am gratified that the bill in the New Jersey legislature has inspired other states to take a stand against digital discrimination," Consumer World's Dworsky told Coupons in the News. "Too many seniors and other unplugged shoppers are forced to pay higher grocery prices than necessary, particularly during this wave of record-high inflation, simply because they cannot access digital coupons."
"There have to be some guardrails to help assure that there is reasonable access to discounts for all shoppers," Consumer Reports' Bell told the New Jersey committee. Rebh of EntryPoint Communications agreed. Retailers "have made a decision, without necessarily publicizing it, that the older people, the people who are not digital – that is the past, and we are going to quietly walk away from that," he said. "So I think it's reasonable to put a requirement on them that they address this issue, when their reason for not addressing it is profit motive."
The committee voted to advance the bill to the larger Commerce and Economic Development Committee, which could ultimately put it to the full Assembly for a vote.
While he said he's sympathetic to retailers and manufacturers that would have to work out ways to comply should the bill become law, "we are the consumer committee, so that's all I think about, is consumers," Moriarty said – before adding pointedly, to the committee room full of retail industry representatives, that consumers "don't have any lobbyists."
But digitally-disconnected consumers do have at least a few lawmakers on their side. Whether those lawmakers can get enough of their colleagues to support their efforts, could determine whether this grassroots movement aimed at slowing the digital transformation of grocery discounts might ultimately blossom into the law of the land.