With inflation beginning to ease, supply chain challenges subsiding and empty shelves mostly a thing of the past, when are the grocery deals we once knew and loved going to return to the way they used to be before all of this upheaval? The unfortunate answer is – maybe never.
Years of training shoppers to hold out for deals at the grocery store came skidding to a halt during the Covid pandemic, as brands reduced the frequency of promotions, cut back on coupons and raised their prices. Now that shoppers have reluctantly been trained to expect fewer deals and higher prices, the consumer intelligence firm NIQ suggests this is a once-in-a-generation chance for brands to take advantage of an "opportunity that is closing rapidly" to change consumer habits for good.
But consumers are pushing back, by purchasing more store brands, shopping at discounters, and generally buying less as long as the deals aren't there. So who, in the end, is going to win this tug-of-war?
Several recent shopper surveys and studies show a growing disconnect between what inflation-weary shoppers are looking for, and what brands are willing to offer them. A recent survey by the market research firm Circana found that half of all shoppers are trying to save money by buying what's on sale or cutting back on non-essentials. A third routinely check what's on sale at their local grocery store before making their shopping list, and a quarter check multiple retailers' deals before deciding where to shop.
A separate survey by Numerator found that a third of all shoppers report using coupons to help save money, while a quarter are willing to switch brands to take advantage of a deal.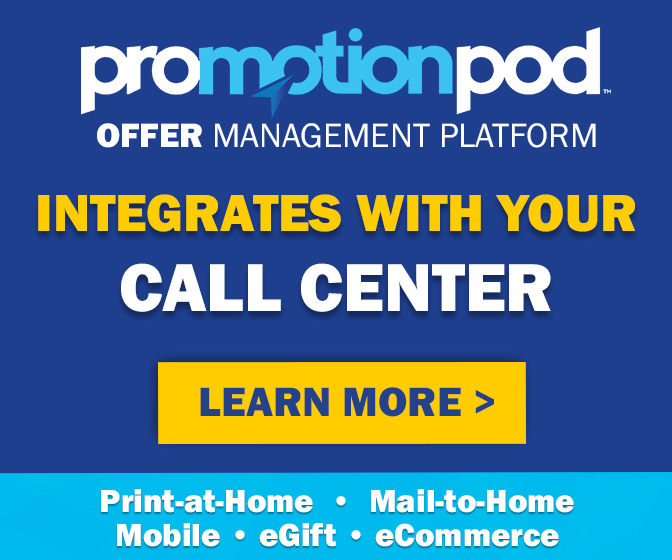 And NIQ's data show that store-brand sales continue to grow, with more than one out of every five grocery dollars going toward a private label product, while "value-based" retailers like discount and dollar stores are now close to capturing half of all grocery sales.
"Consumers have already adjusted their shopping behavior to cope with price increases," NIQ concludes. So surely the way for brands to win these shoppers back is with more deals?
You might think so. But brands are resisting going back to the way things used to be. Before the pandemic, items that were on sale during any given week made up nearly a third of all grocery sales. That percentage plummeted to just 21% back in April 2020 and has been slowly approaching – but never surpassing – pre-pandemic levels. NIQ estimates that promoted items now account for 27.1% of all grocery sales.
"Brands and retailers will need to competitively promote for the remainder of the year as sentiment around finding promotions grows," Numerator advises. "Brands need to begin promoting to keep consumers from leaking to private label alternatives," NIQ agrees.
But many brands don't agree.
Colgate-Palmolive is one of many companies that have pulled back on promotions in recent years. "Did we pull back a little bit too much? Perhaps," the company's CEO Noel Wallace told investors last week. The shopper who "typically responds to promotions, whether it's couponing or otherwise," has switched to one of "a multitude of the competitors, obviously, where they have not pulled back on their promotional levels as much."
But fear not, he promised investors. Advertising and innovation – and not price promotions – will get those customers back. "They're not that difficult to get back," he said, "but we want to get those consumers back in a much healthier way moving forward."
Other companies' leaders have echoed that sentiment. "I'm much more focused on earning for the long term," Kimberly-Clark CEO Michael Hsu told his company's investors last week. "That means encouraging consumers to try our products, and then having them stay there because they liked the quality of our products… We're not really focused on driving promotion."
And Procter & Gamble Chief Financial Officer Andre Schulten emphasized his company's "focus on innovation, superiority and communication investments." Promotions have not bounced back to pre-pandemic levels, he said, "and we have no interest in changing that current dynamic."
All three companies reported higher earnings, largely due to higher prices and fewer promotions. But all three reported declining sales volumes. So they're selling less, but earning more. P&G says its customers are beginning to accept, or resign themselves to, higher prices, and sales volumes are beginning to improve. And the Wall Street Journal observed that investors are beginning to lose patience with companies that can't say the same. "Investors are no longer happy with big price increases paired with volume declines," the paper reported on Sunday. "With room to keep hiking prices running out, they expect these will soon stop being a driver for overall revenue growth. That will put the onus on companies to start moving more units."
Compare this dynamic to what's happening in the U.K., where the Institute of Practitioners in Advertising recently reported that promotional sales jumped 13.4% in the second quarter of this year alone, as brands there are moving more units by offering more deals.
Yet at least one retail analyst is warning brands against that strategy. "Price promotions are often a magnet for existing customers – half of them would have bought your product anyway, at full price," Jane Ostler, executive vice-president of global thought leadership for Kantar, told Research Live. "Secondly, your competitors will follow suit with a similar sales promotion act. The temptation to repeat it to hit your sales targets will likely land you in a price war or a 'spiral of doom' cycle and decimate your profits."
Even NIQ, which said promotions were needed to keep shoppers from switching to store brands, agrees in part with Ostler's view. Declining sales and shopper migration to cheaper brands and retailers "is particularly worrying for the industry," NIQ acknowledged. "However, retailers must be cautious not to over-promote, as this may not be a sustainable profit strategy."
Pre-pandemic, many brands and retailers "trained shoppers to bridge from deal to deal, rarely capturing an off-promotion sale," NIQ went on. "The absence of promotional activity" since then has "created a margin of opportunity that is closing rapidly." So it's encouraging brands to find a balance between promoting more often, and promoting more sustainably. "The expectation is that as supply on shelf gets stronger, retailers and brands will return to full promotion plans that hopefully won't be a race to the bottom like they were prior to the pandemic promo hiatus."
It's been a very long time since most shoppers have been able to enter a grocery store with a fistful of coupons and emerge with a cartload of groceries for which they paid next to nothing. But it's also been a while since you've been able to save a lot just by browsing your store's weekly sales circular. By seeking out lower prices elsewhere, cash-strapped shoppers are learning to adapt to our new normal – and if brands don't adapt as well, shoppers may not be the only ones feeling the financial pinch at the grocery store.
Image source: Virginia Retail